Modern Spanish TV series are shot so awesome that they easily catch the eye for the intriguing versatile and realistic plots and charming characters. Sick of American shows, watching a Spanish one feels like a breath of fresh air.
In addition to the 6 Must-Watch Spanish TV Series, we want to introduce you another awesome selection of the high quality Spanish TV shows. You can find most of them on the Netflix platform.
Velvet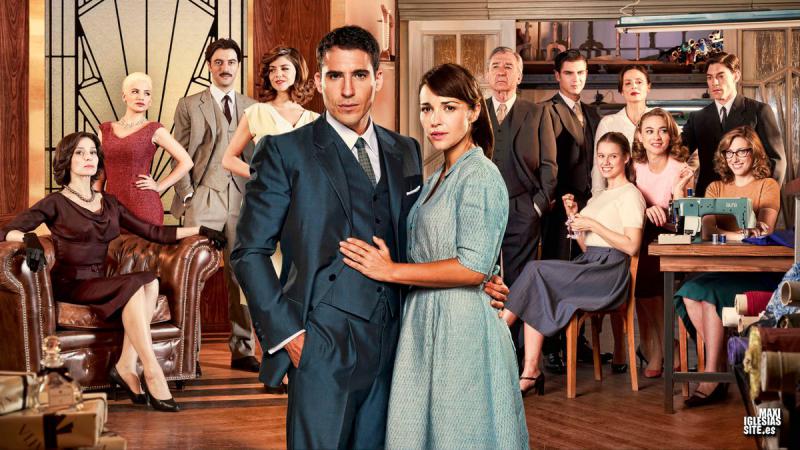 The creators of Gran Hotel stunned the audience once again. If you are looking for a stylish-made romantic drama and still miss Gran Hotel, then you should give a try this series called Velvet. Some say the show can be described as a glamorous mixture of Mad Men and The Notebook. They are probably right. Velvet invites viewers to see the luxury and glamour of Madrid in 19th century. Set in 1950s Spain the plot revolves around the events taking place in a high-end clothing store Galerías Velvet. Similarly to Gran Hotel, there is a moving Julio-and-Alicia-like story of a forbidden love. The lovebirds this time are Alberto and Anna. He is the heir of Galerías Velvet, son of the owner, and she is just a poor seamstress who works at the store. Ladies are more likely to get hooked by the storyline and the charming characters. Besides, the remarkable fashion scenes, which greatly impressed the audience in Gran Hotel, will certainly feed the fashionistas' appetite in Velvet. Indeed, the Spanish televisionmakers bring fashion to the small screen like no one can. Certainly, Velvet follows Gran Hotel formula for success, but we can't deny that the show is engaging and original in its own way.
Los Nuestros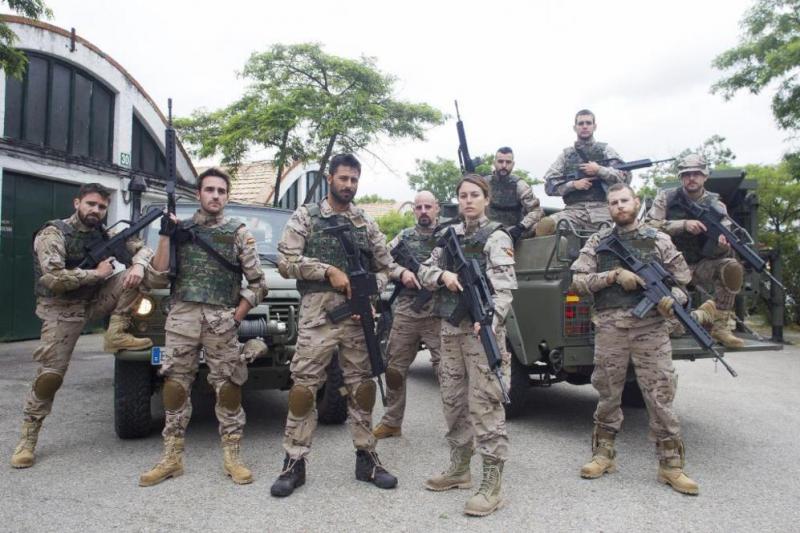 Los Nuestros (Our Guys) is a Mediaset España's top hit three-part military production premiered on 2 March 2015 in Spain. The plot centers on an elite group of Special Forces called Green Berets assigned by Spanish government on a rescue operation to save two kids, Alejandra and Mario, who were kidnapped in front of their father by jihadists while on vacation in Mali. Since it is Spanish TV mini-series, it will be hard to predict what will happen. Nevertheless, be sure to expect a reverting story, jaw-dropping twists, brilliant script, and mind-blowing acting. From beginning till end, the faith of the children and Special Forces operates will keep you on the edge of your seat. The show offers entertaining mixture of adventure, action, romance, and army strategy.  El Barco (The Boat) fans will be happy to see Blanca Suarez and Marina Salas who feature the star-studded cast. Also starring Hugo Silva, Antonio Velázquez, Luis Fernández, Tristán Ulloa, and Álvaro Cervantes.
El Principe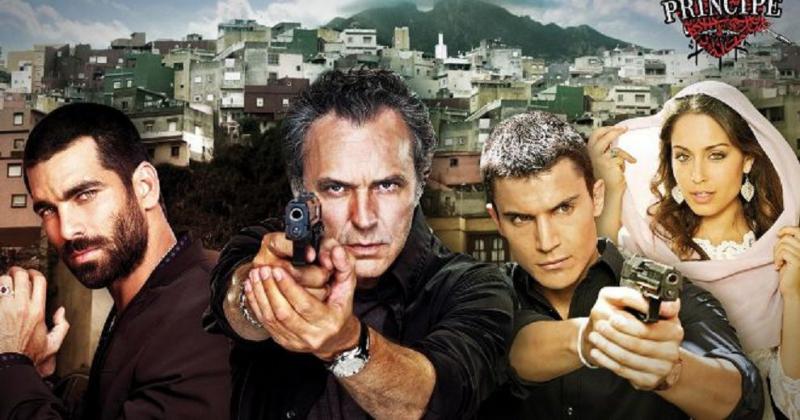 Set in the dangerous real-life neighborhood of El Príncipe, located in a Spanish coastal town Ceuta connected to Morocco border, the plot revolves around a new police captain Morey who arrives to put law in order and settle the conflicts in the neighborhood of El Príncipe. Beside the engaging storyline, there is one more thing that makes the series standout. Viewers have the opportunity to enjoy remarkable amount of full green environment scenes with picturesque landscapes and out-of-this world stunning scenery in the background for which the show won Critics' Choice Award. In 2014 El Principe was awarded with Series of the Year Award at the prestigious Spain's TV Festival.
El ministerio del tiempo

The English title is The Ministry of Time. This series will take you on an exciting and educative journey throughout the history of Spain. Along with the interesting stories and colorful characters viewers will be introduced to some key historical events which will help enhance their knowledge on the glorious Spanish history. If you happen to like quirky time travel Doctor Who-style, you should not miss this series. The plot centers on a group of people living in different centuries who join an agency whose purpose is to prevent people from violating time-traveling doors to change history.
Our list continues. Don't miss to check Awesome TV series from Spain to binge-watch, Part 2.