From telenovelas to stylish TV dramas like Gran Hotel, Spanish television productions have evolved largely over the last decade. All the new titles that come out on the small screen impact strongly the audience for their compelling stories and powerful characters.
We chose a few titles that deserve every avid TV fan's attention.
Tormenta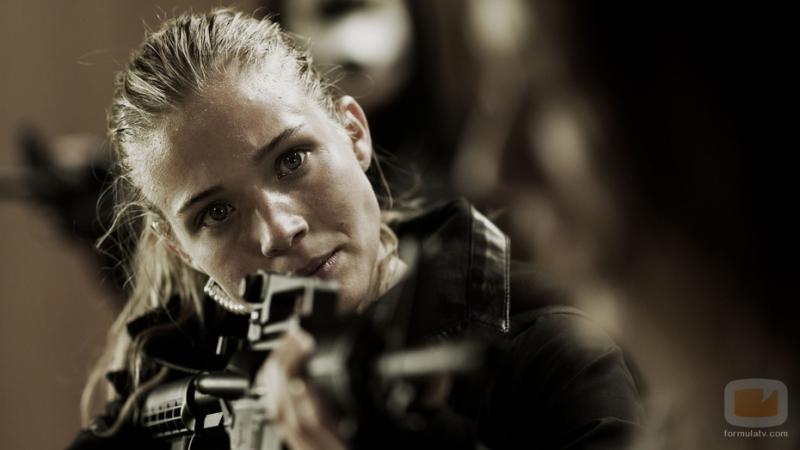 In the two-part mini-series Tormenta, a University director engages a group of pre-university students to participate in a social experiment developed and funded by the EU. The director separates young men and women into two groups. The purpose is to explore different scales of intolerance and xenophobia issues who have apperared in Spain due to the rising number of immigrants inhabiting the country.  Promised that the participation will improve their average final score, the students accept the challenge. What at first is nothing but a game, gradually transforms into something dangerous and uncontrollable. At some point during the experiment interpersonal problems begin to escalate and teachers lose control on the situation. Interestingly, the mini- series is based on actual events. You will see the two gorgeous beauties Megan Montaner and Patricia Montero. The cast also features the brightest Spanish cinema stars Daniel Grao and Asier Etxeandia.
Gran Rezerva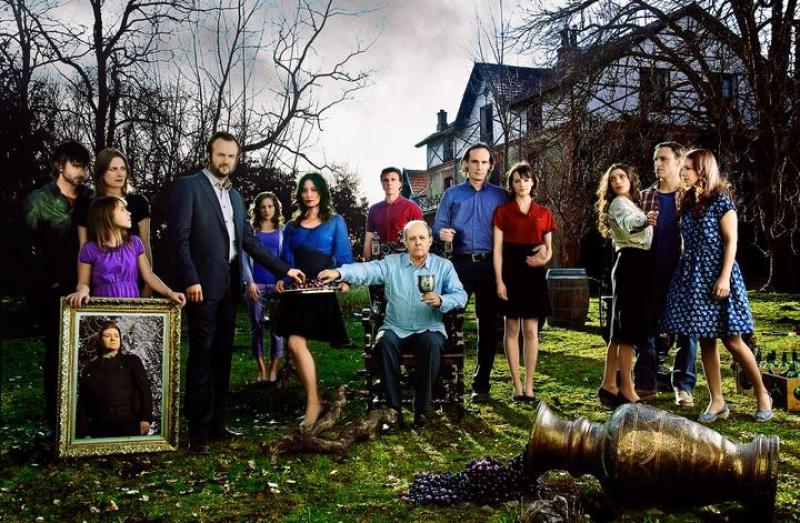 Two wine-producing families, the Revertes and The Cortázars of La Rioja, appear in the middle of the events in this fascinating TV crime family drama. Gran Rezerva (English title: Vintage) ran from 2013-2015 in Spain. The two families follow different philosophies on wine-making, but in the name of business they maintain peace until the day the eldest son of Cortázar family, Miguel, becomes a victim of a murder attempt. Although he lives and recovers, he loses his memory. The accident changes forevr life in La Rioja.
Interesting fact: Gran Reserva level of Rioja is a top quality wine. To reach the high level winemakers of Rioja select the best grapes and leave them age as long as possible. Major part of Gran Reserva available for purchase is about 10 years old or even more. Gran Reserva Rioja can be stored in a vault up to thirty years.
Sin Tetas No Hay Paraíso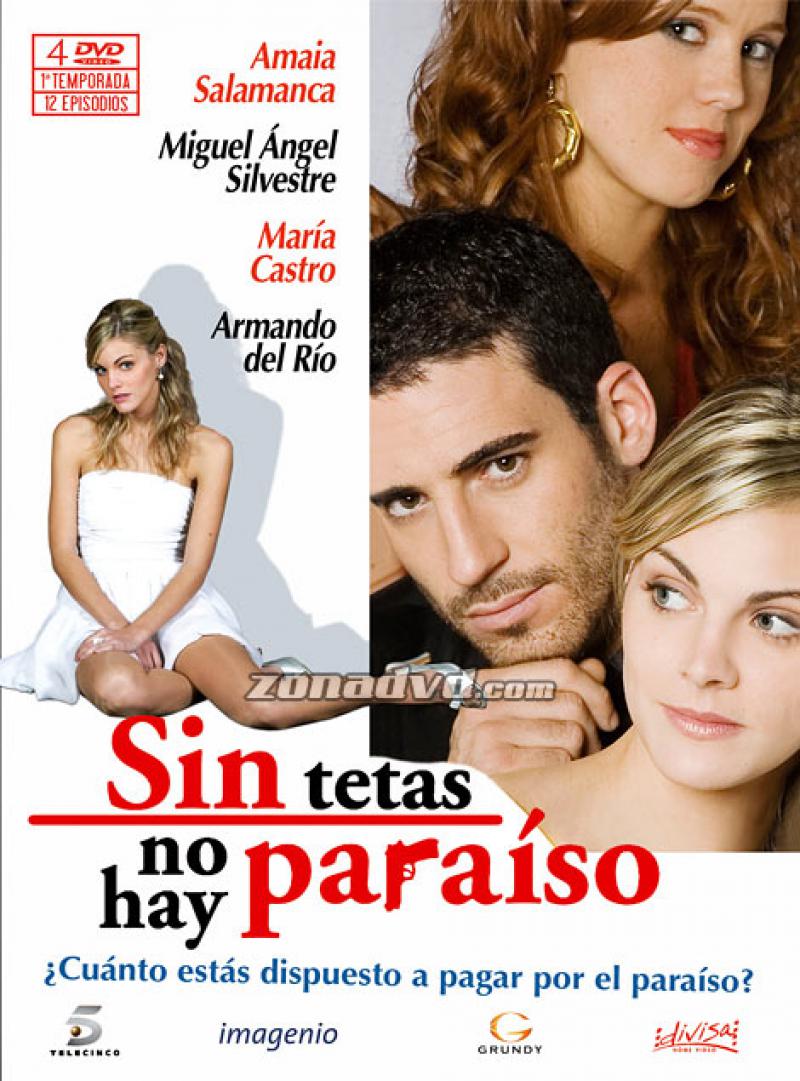 "SMS, sin miedo a sonar" fans will be delighted to see again   three of their favorite actresses in new roles.  Amaia Salamanca, Maria Castro and Aroa Gimeno team up again on the set of Sin tetas no hay paraíso (means Without Breasts There is No Paradise) to portray three quite different and interesting personas. Paraíso follows the moving story of a charming teenage girl Catalina, who gradually descends into a decadent world of paid love and drug cartels. Catalina comes from a poor neighborhood where she shares a small appartment with her brother and single mother. Catalina and her friends dream some day they all will leave the poor neighbourhood and start new better lives. Jessica is the first of her friends who ambitiously tries to pave her way to a luxury life by getting involved in a prostitution business. Catalina's pure beauty instantly grabs men's attention. But there is something she doesn't like about her body – her breasts being too small. She believes if she had breast implants, her life would be better. The gorgeous Spanish beauties Amaia Salamanca and Maria Castro unveil admirable acting skills playing  Catalina and Jessica. Although the plot centers around a story of impossible love, the series carry an important lesson – nothing good comes from involving with drug traficants.
Karabudjan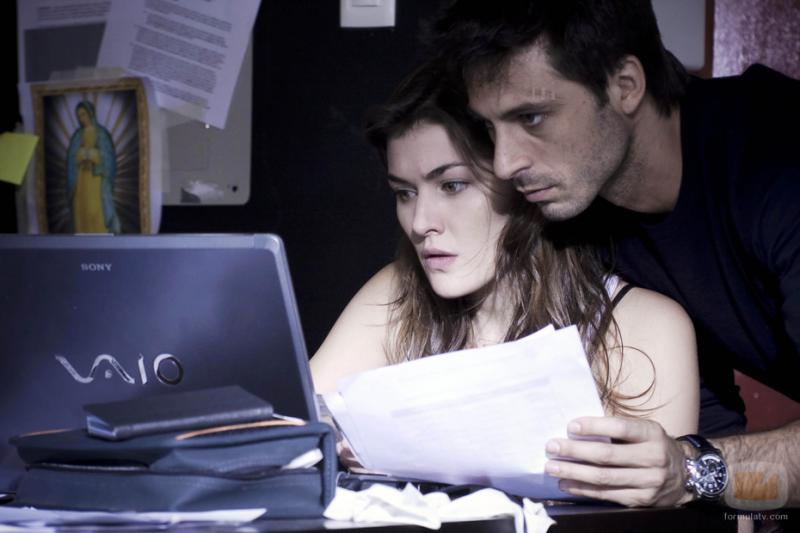 This prime time Spanish series was shot in locations in Columbia first and later in Madrid. The production offers six episodes lasting 70 minutes each. The leading character is a young executive Diego Salgado (played by Hugo Silva) who works at a prosperous advertising company. He is handsome, rich and ambitious, used to get what he wants. Although he enjoys a glamorous life, there is a dark secret from the past he doesn't want to come out and it is tearing him apart. But sooner or later demons from the past always come back to haunt you. His sister's best friend Maria mysteriously disappears in the night before Christmas, and Diego is ready to do whatever it takes to find her, even if he has to leave his life full of comfort and luxury. Fortunately, two more people help Diego, his best friend and an attractive female police officer. The three are yet to discover that Maria's disappearing triggers a series of unexpected events.
Did you enjoy our list?  Did we miss a title that is worth mentioning?
Which is your favorite Spanish TV show?
Read the first part of our complelling selection following the best Spanish TV series.