Do you want to develop good Spanish skills? Here is an interesting fact: you can learn Spanish the easy way, with no need to enroll in a language course. You will simply sit on the couch in the comfort of your house and watch Spanish TV series. Certainly you will be able to brush up on your vocabulary and pick up some new phrases and idioms. This is a good way to improve your listening skills as well. Spain enjoys large popularity worldwide for its glorious history, amazing culture and modern art. Spanish films and TV series have made considerable advancement for the last decade. For example, Tres metros sobre el cielo (Three Steps above Heaven) and its sequel Tengo Gana de Ti (I Want You) became cultural phenomena and inspired movie lovers to look beyond the USA-made films and TV productions. Then came out the post-apocalyptic television drama El Barco (The Boat). Its success measures on so many levels. The greatly successful Russian remake speaks for itself. Furthermore, the American CW network has set in development new TV drama called The Magellan which will be based on El Barco's original script.
If you are looking for a new captivating high-quality Spanish series with engaging plot and likable characters to get you hooked from the first episode, take a good look on these titles. They have already made a signofocant impact on the Spanish audience, for which they deserve a lot of credit.
Gran Hotel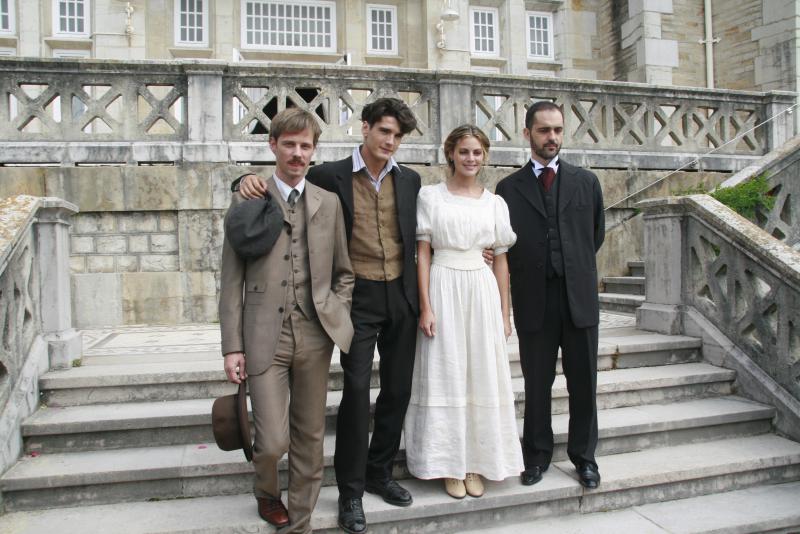 If you have once enjoyed Downton Abbey you will definitely love this series. Only in Gran Hotel (English title Grand Hotel) there is some element of mystery, crime and suspense which distinct it from the British series and makes it more attractive to the wide audience. And not to forget the incredible love story in the middle of all events. Set in 1905, in an impressive hotel situated in the picturesque Spanish countryside, the series follow the story of Julio, a handsome young man who arrives at the Grand Hotel hoping to meet with his sister, but receives some disturbing news. Not only his sister does not work at the hotel any more but she has disappeared under mysterious circumstances. The series feature several rising stars of the Spanish TV including Jon Gonzalez, Eloy Azorin, Pedro Alonso and Amaia Salamanca.
La Fuga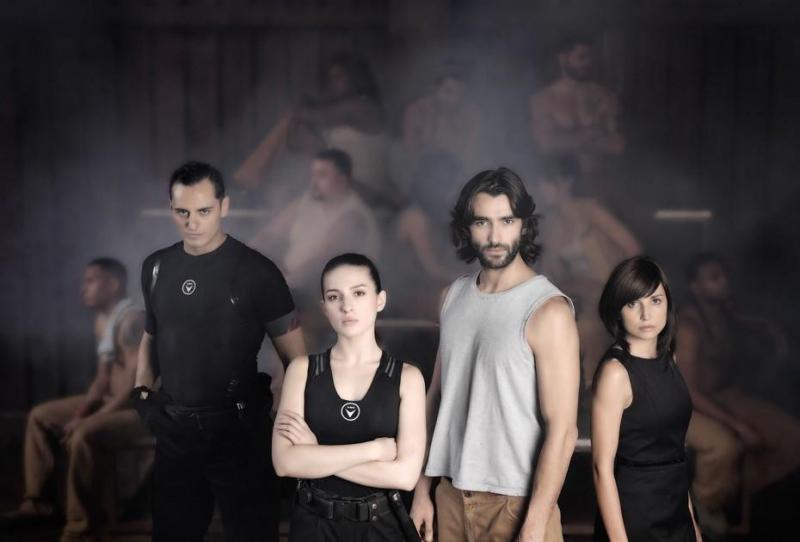 La Fuga (The Escape) is a 12-episode TV series first aired January 11, 2012. The plot is similar to the American TV hit Prison Break, which means that if you enjoyed watching the brothers Michael Scofield and Lincoln Burrows being on a knife-edge, you should give this show a shot. Set in a dystopian world, La Fuga follows the story of Daniel (Aitor Luna), a young idealist and an eminent member of a liberating movement called The Resistance. He violently stands against the government's ruling policy. He is arrested and send to a maximum-security prison, build on a petroleum platform somewhere in the middle of the ocean. His wife Anna (Maria Valverde) spent the last 5 years working out an escape plan to help Daniel get out.  She infiltrates the prison as an official, which sets her plan in motion. La Fuga paints a terrifying picture of the hostile prison environment. The viewers would certainly enjoy the thrilling combination of action, mystery, suspense, drama, and a moving story of love.
Sin Identidad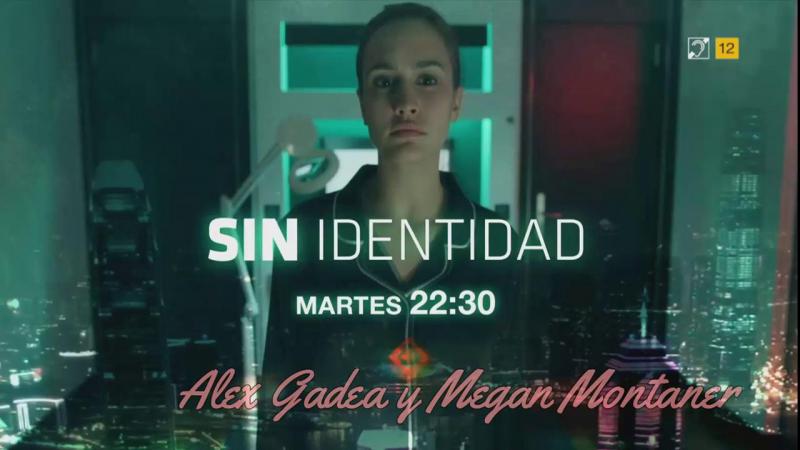 Maria Fuentes is a lawyer in a successful firm based in Madrid. Her life turns upside down when she finds out by accident that she is adopted. Naturally, she decides to seek her biological parents. On the way to the truth she cannot help running into trouble. Maria follows a track leading to a body of terrible crimes linking to children trafficking, in which are involved people with large political power in Spain.
Sin Indentidad (No identity) tells the moving story of betrayal, family liaisons, deceit, relationships, and vengeance. In this thriller the viewers meet charming beauty Megan Montaner, well-known in Spain for the role of midwife Pepa Aguirre in the drama series El secreto de Puente Viejo. Megan's co-stars are Gran Hotel's Eloy Azorín, Miguel Ángel Muñoz, Verónica Sánchez, and Daniel Grao.
Bajo Sospecha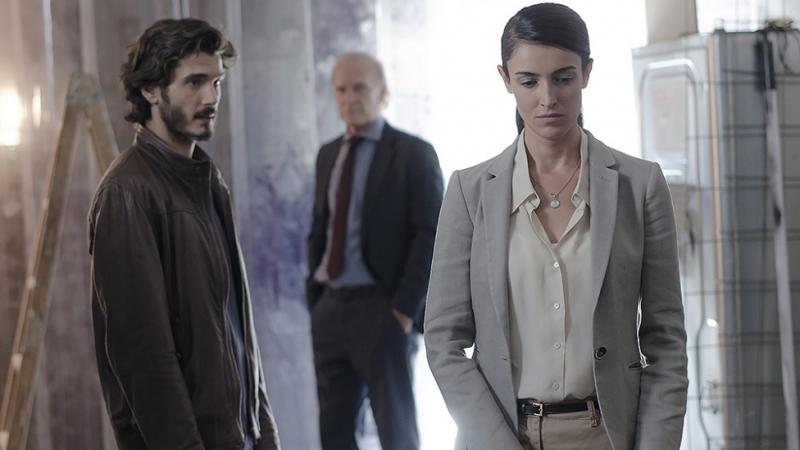 Originally, Bajo Sospecha (Under suspicion) had to consist of 10 episodes. However, due to the length of each episode, the producers decided that the story would perfectly fit into 8.  Set in the small town of Cienfuegos, the series centers on the investigation of a 7-year-old girl who goes missing in the day of her First Communion. Two police officers go undercover to find what happened. Gradually, as getting close to the family they discover that everyone hides a secret. Whether for being brilliantly directed or for its great cast, this crime drama gained a lot of interest. Viewers meet againg with three actors from Gran Hotel –  Yon Gonzalez, Lluís Homar and Pedro Alnso.  Yon Gonzalez and charming Blanca Romero play the two agents who go undercover to unveil the mystery around the Vega family. Alicia Borrachero who portrays Carmen Castro, the mother of the missing girl, delivers impressively strong performance, for which she deserves a lot of credit.
Isabel, la Reina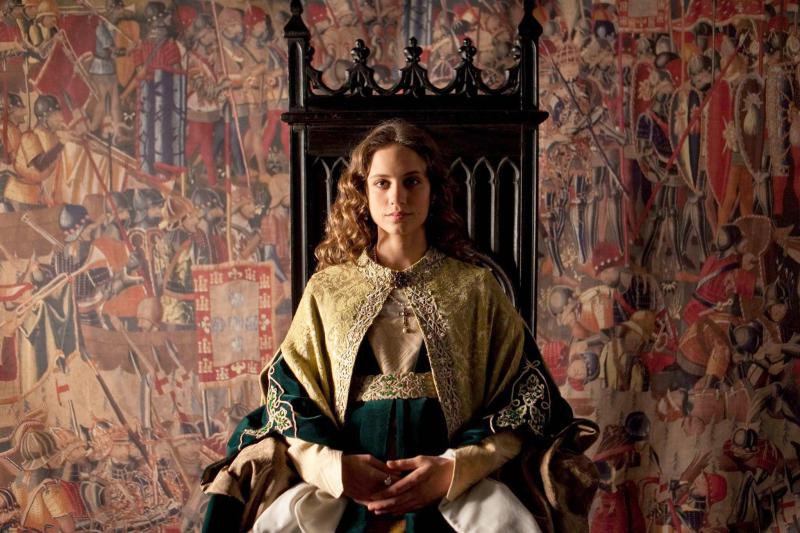 Do you feel passionate about plots based on historical events? Are you a fan of The Tudors, Rome, The Borgias, and Reign, or simply enjoy Phillipa Gregory's historical novels? If you do, you should not miss to watch Isabel, La Reina. This series follows the story of the famous Spanish Queen Isabella I of Castille who ruled as sovereign in times when women only had the right to give birth and be good obedient wives. The first season follows the events in Isabella's life from late childhood years and her marriage with Ferdinand II of Aragon and her difficult arrival on the throne. The Paco's Men star Michelle Jenner portrays the character of Queen Isabel. Admittedly, she succeeds to deliver a truly memorable performance. The series feature another Spanish rising star – Rodolfo Sancho.
Victor Ros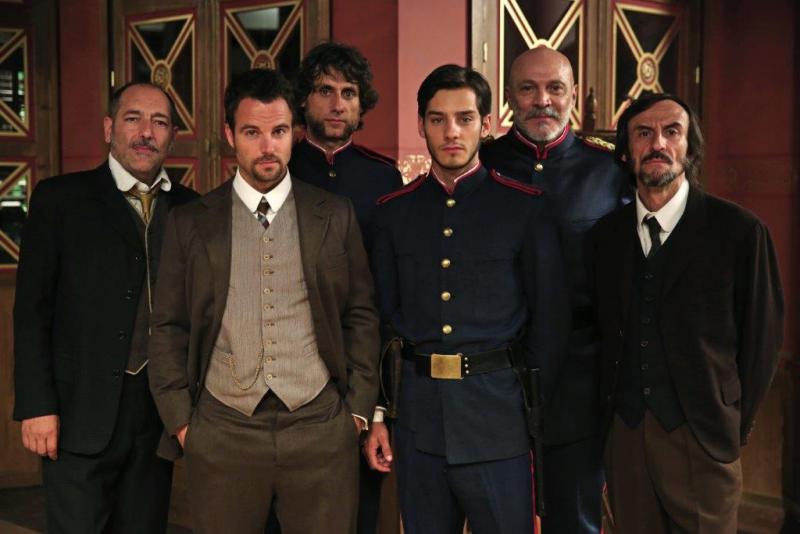 Victor Ros is a detective mini-series based on Jerome Tristante's crimes books. Set in Madrid during the 19th century, the plot centers on the unusual cases the notorious detective Victor Ros investigates. In 1895 a series of brutal murders of prostitutes Jack The Ripper-style strike Madrid. Victor Ros is a well-trained investigating detective, who applies modern methods and wide thinking to solve crimes. He rarely fails to solve a case - a fact that sometimes harms interests of people who enjoy large wealth and power. In the meantime, Victor Ross has to cope with his shady past, love dilemmas. The stellar cast of this thrilling crime drama features Carles Francino, Megan Montaner, Esmeralda Moya, Tomás del Estal, and Juan Fernández. The series are quite similar to the British TV productions Sherlock and Ripper Street. Only one series of six chapters has been released, and it is deffinitely worth your time.
Honorable mentions
Les Hombres de Paco (Paco's Men)
Punta Escalata
Vis a Vis
SMS, Sin Miedo a Soñar
El internado
Carlos, Rey Emperador
What do you think of our list?
Have you watched some of the series?