Many people today suffer from the same problem at home – space! There is not enough space in your brand new but yet too little apartment. Well if you are one of those people then these next lines and ideas are just the perfect solution for you. Just take a look inside and prepare yourself to be blown away. 
A Rotating Room Divider that also Serves as a Bookcase and TV Shelf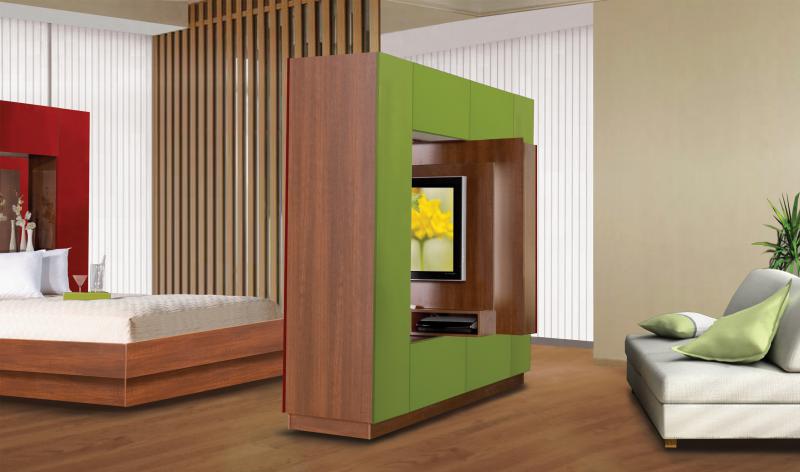 What can I say about this one…Well, one word comes to mind – genius! If you use the same room as a bedroom and a dining room then this is the best possible way to do it "like a boss". This rotating wall gives you an incredible flexibility and allows you to feel comfortable and hip in your personal space. 
The Bed That Lives In The Ceiling 

This is another perfect example of the same situation from above. And how appropriately, the solution to the problem also comes literally "from above". This absolutely normal at first side king size bed but in the morning it disappears into the ceiling and leaves you all the space of a regular dining room. 
Folding Dining Table Set
This unbelievably cute idea gives you a chance to feel like you are having dinner at a little Italian place in the middle of Venice but actually it is in the middle of your living room. It is also a great solution for the times when your place is crowded with people – just pull it down and there you have some extra seating. The set is a great practical idea, created user-friendly and gives you the needed comfort in the smaller types of places. 
Use All The Space Around You
A very clear example of that is the space around your living room or bedroom window. Put a few cushions, make it comfortable and presentable and there you have a brand new place to sit. And I am pretty sure soon enough it is going to be your favorite place to sit in the whole place. Just imagine sitting on your window, enjoying the view from your place while drinking your morning "live-saving" cup of coffee. 
The Couch Bed
You live in a small apartment but you want to have both a big nice bed to sleep in and a big nice couch when you have some friends over? This is going to amaze you. During the day this is just a regular L shaped couch. But at night these two separate mattresses come together and are held together by a simple strap in order to get the big bed you always wanted. 
Paint a False Table Under a Floating Shelf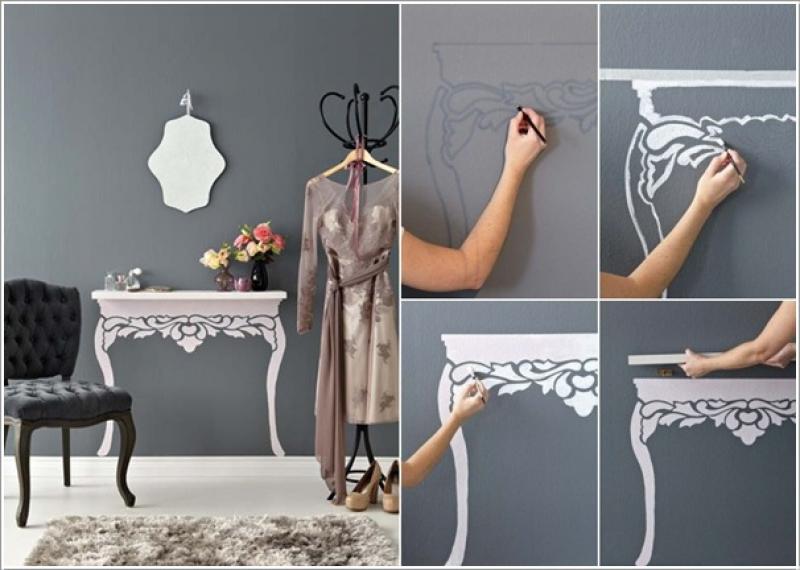 If you don't have the actual space to put the little table there then you can just install a handy shelf to keep some of your stuff on, maybe with a mirror above it and it makes it a perfect place to keep your makeup kit. Painting the rest of the table under it is a very stylish solution and it gives it a very spacious look. 
Free Standing Fully Equipped Fold Out Kitchen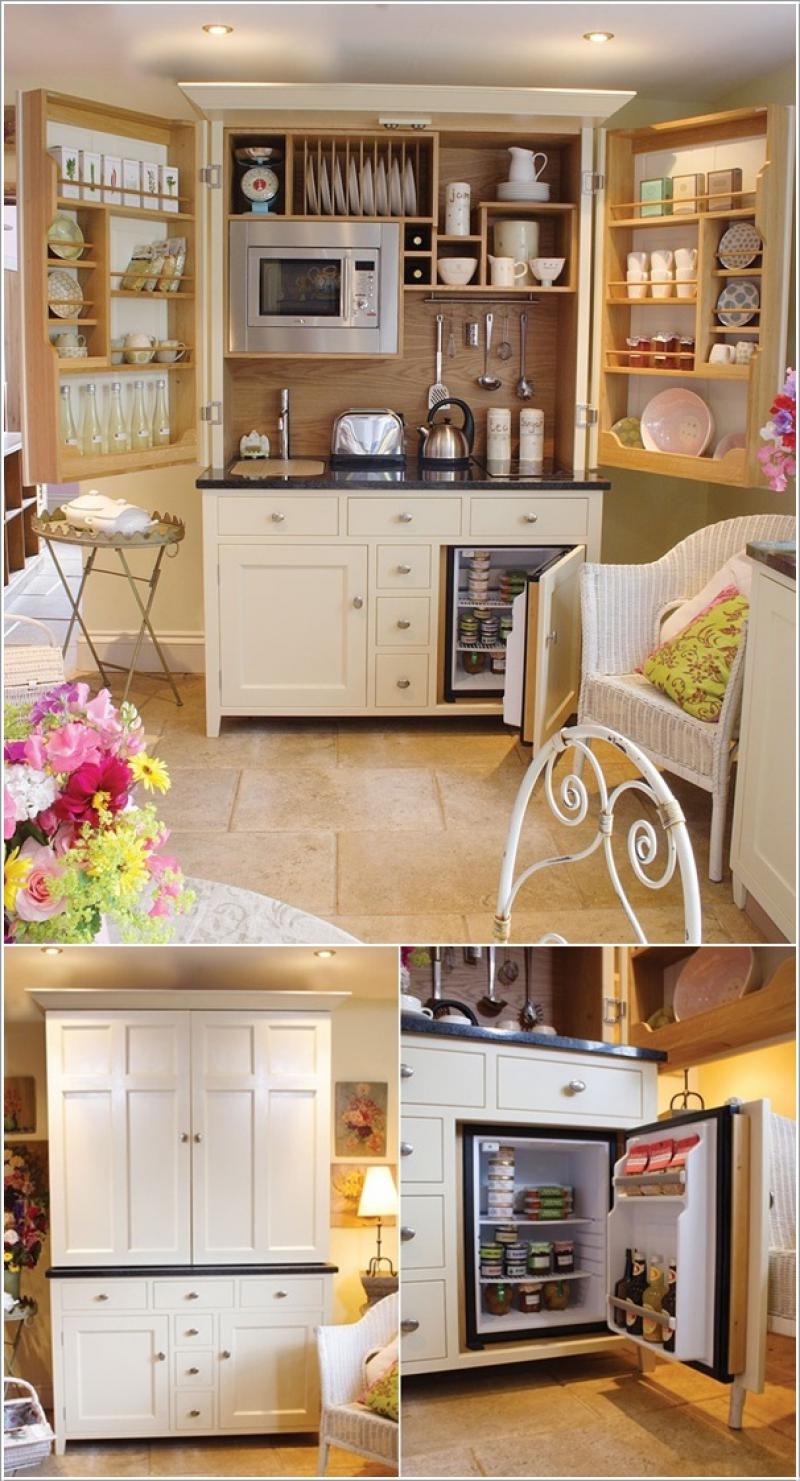 This is basically a portable kitchen. At first sight it just looks like a big cabinet but when you fold it out you see a sink with a mixer tap, a microwave with grill, a chopping board and even a mini fridge. It is a perfect undercover kitchen sitting right there in front of you the whole time looking like a cabinet. It is a great solution for the lack of space. 
The Portable Cubicle Bedroom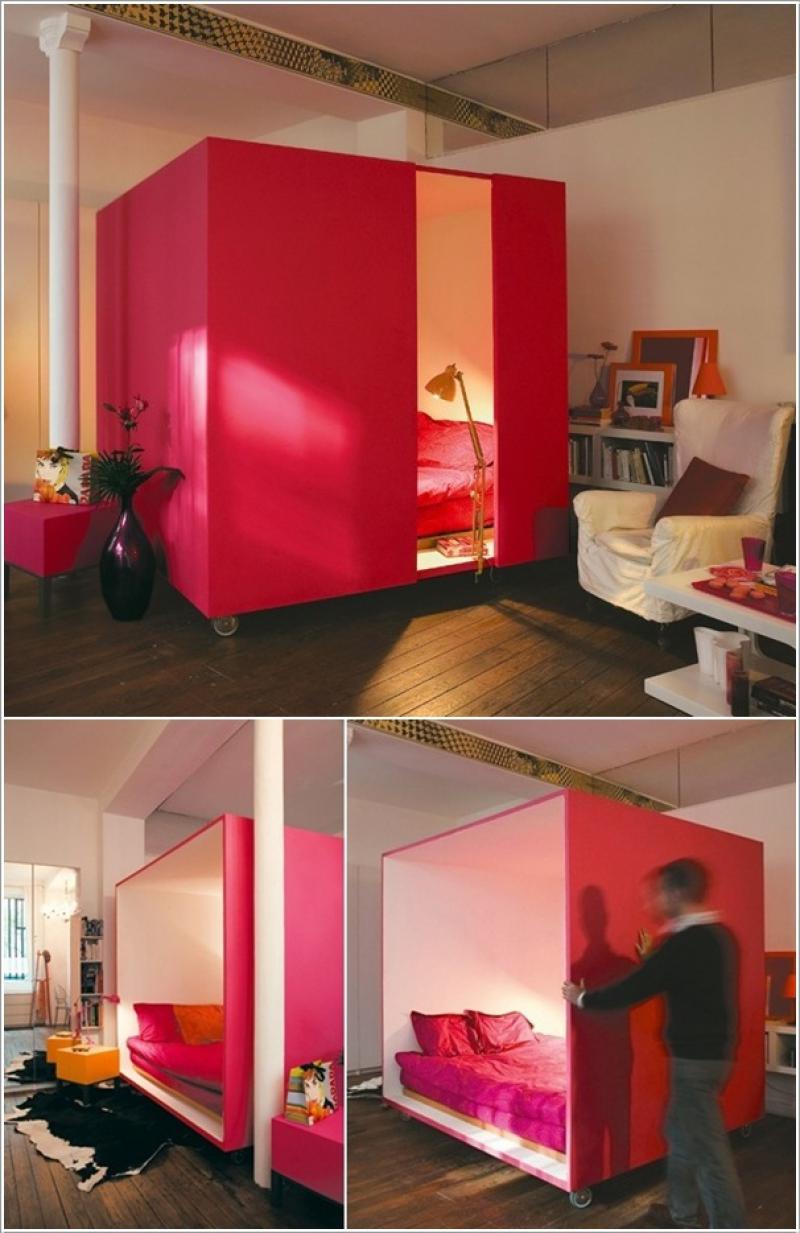 This is yet another great practical solution for people that have to use one room as both a bedroom and a living room. This cubical is just sitting there during the day, it may even be considered as a piece of art but at night when you turn it around it is actually a king size bed with a night stand and a lamp. Best thing about it is it is on wheels and it is portable and easy to be moved around every corner of your apartment. 
How To Fit Everything You Need In a Very Tiny Space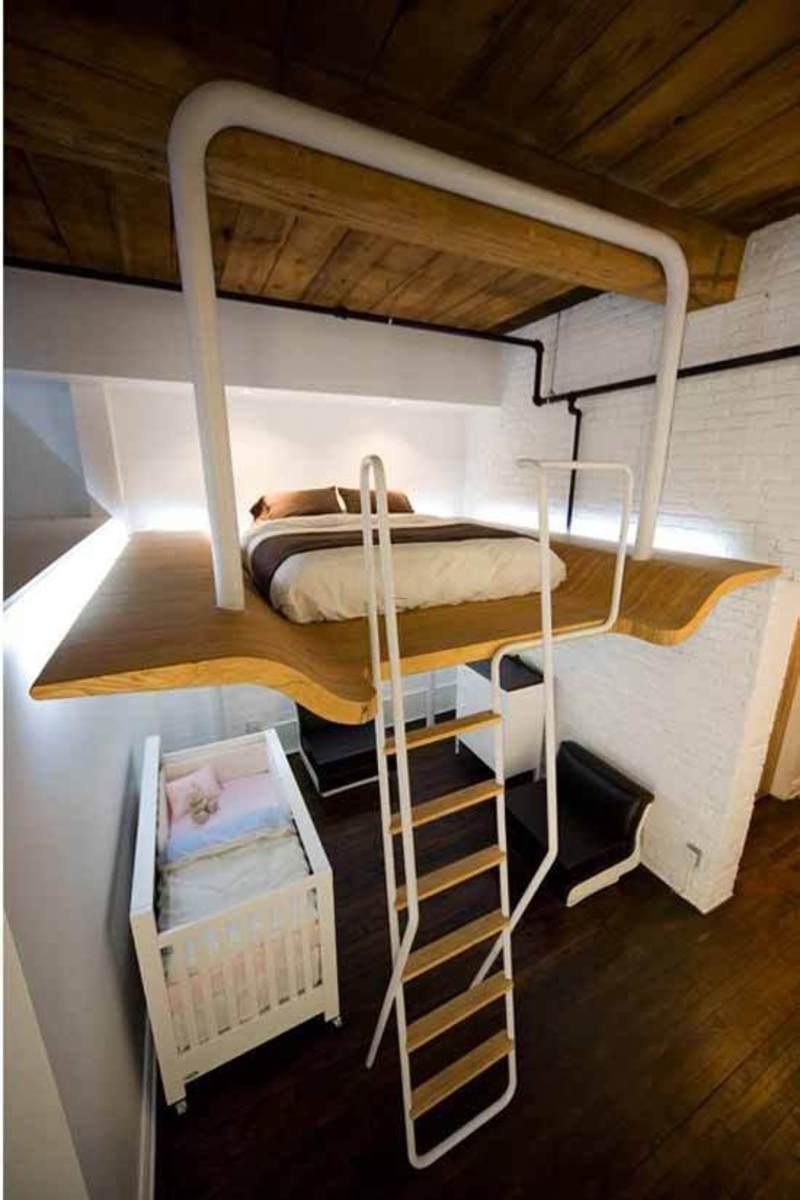 This is just one pretty small room and yet it has everything you need in your house or apartment.  This one is a great solution as it uses the space above with a loft bed and a simple yet stylish ladder. And this way there is still space for a nice couch and a small dining table. 
How To Have a Walk-in Closet in a Small Space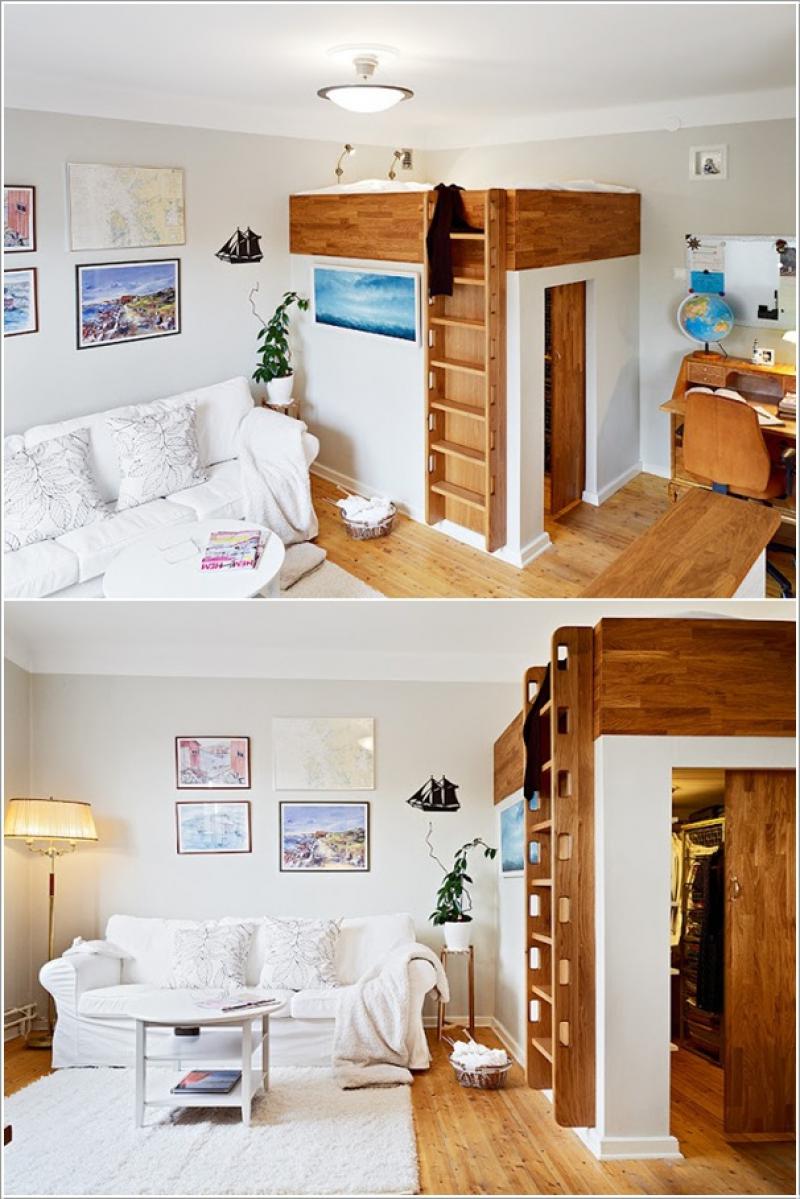 If a walk-in closet is the one thing you crave but there is no space what so ever for anything like that, this is the genius idea you've been waiting for. Just loft your bed and use all the space beneath it to make your dream come true. It makes it look even cooler, you live as though you have a second floor in your apartment and it gives you more places to put a nice painting or a map or just a poster of your favorite band.
Did you like these? Well then, here is more on the topic:https://viewkick.com/small-apartment-design-ideas