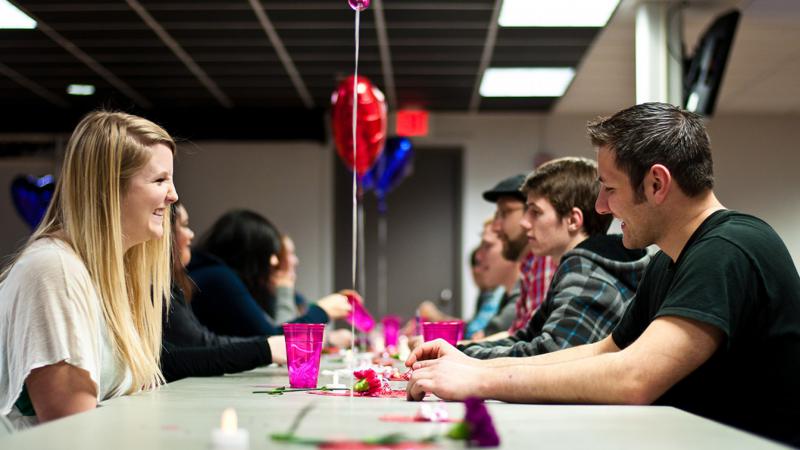 Did you know that people who have managed to form a satisfying long-lasting relationship are healthier, easy-tempered, have a positive outlook on life, and live longer. Indeed, relationships which stood the test of time hold special significance.  However, statistics show that divorce rates continue to rise which gives clear proof that true love is not easy to find.  Why does this happen? Why people who yesterday seemed a match made in heaven, today wish they never met?  The answers lie in understanding interpersonal relations. Relationship issues often are influenced by common factors like social pressure and human nature itself.
Over the course of studying human behavior in terms of what makes people attracted to each other, and what motivates them to stay committed to a romantic relationship, psychologists come up with an interesting solution to the biggest dilemma of all time: how to meet the right person to start a family with and grow old together. It's called speed dating and it has proven immensely successful over the years.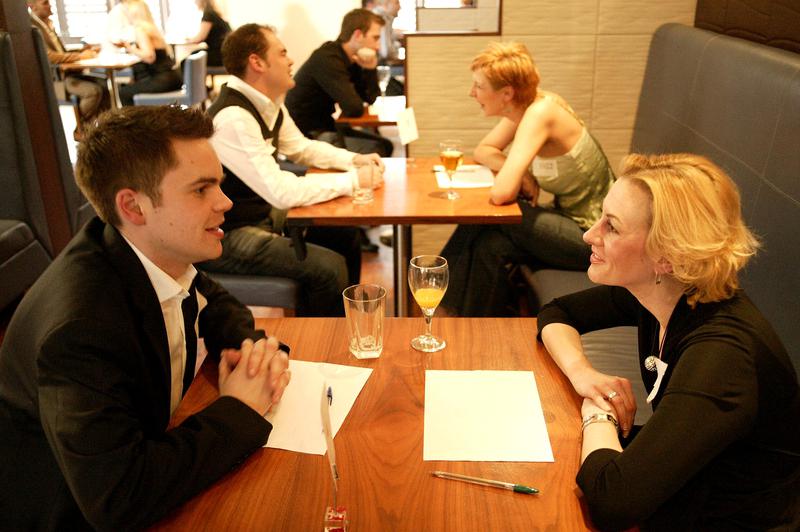 What makes speed dating standout from other popular forms of dating:
It captures people's first impressions in a very little amount of time and this is one of the best things about it. Brief impressions specifically last long, for which they play crucial role in the matchmaking process.
Speed dating is a fast and efficient way to meet new and interesting people. 
You can interact directly. Imagine you meet a person with whom you share common interests, talents or beliefs. Chances to stumble upon someone on the street or at a party who shares your views on the String theory, for example, are far too low than on a speed date.
The date will end any time soon. Traditional date can take hours and when it happens to be worse than expected you have no choice but to wait until it's finally over. There is no such problem with speed dating because meetings normally last three to ten minutes.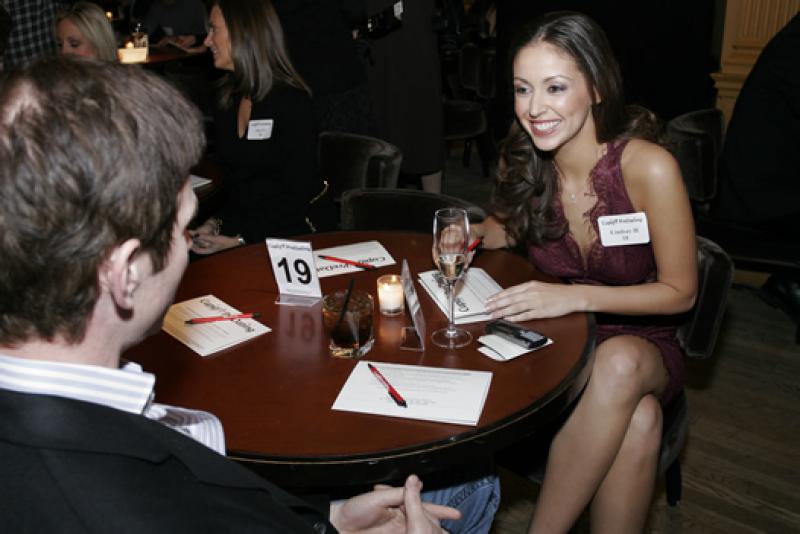 Valuable tips and techniques anyone could use on a speed date:
Prepare your questions beforehand.
Ask interesting questions depending on what you are looking for and would like to know about the other person.
Don't give away too personal details.
You don't have to tell jokes all the time in attempt to foster an image of a funny person. Just be yourself.
Be honest and don't lie. It may seem right to lie about your job, talent or interest at the time, well, don't do it. You risk to put yourself in an embarrassing situation if you meet again with that person. Besides, relationships based on lies never last long.  
Don't brag about what you do. You may be the big wheel in your company but if you tell this more than once it won't speak well of you.
Stay confident.
Be polite. Don't leave your good manners at home, especially on an event like speed dating.
Stay positive. By rule, don't ever let negativity be your friend, especially when it comes to dating. Negative thinking before a date is a recipe for disaster. 
Make the best of the event. You don't do speed dating every day, this is your chance to have fun.
If there are people on the event you get attracted to, don't hesitate to use the break to have further talk and get to know them a little more.
Write down your name on your questionnaire before submitting. You will be surprised how many people forget to do that.
It is totally okay to set some expectations, but don't set them too high. You probably won't meet Emma Stone on the event. Let things take its course.
Choose wisely your clothing. Although it is not a job interview, it doesn't mean you should dress like you have just returned from a mountain trek adventure. Bear in mind that speed dating is all about first impressions. Positive scores usually go to the well-groomed and stylish. Also, ladies should avoid dressing too slutty, because it usually sends the wrong message.
Don't let Photoshop-altered images, celebrity looks, and glossy perfection deceit you, or even steal from your confidence. There is someone out there waiting for you. Leave all worries behind and give speed dating at least one shot. You never know if one of the people you will meet might turn out to be Mr. or Mrs. Right. Now get out there and find your match. Good luck!