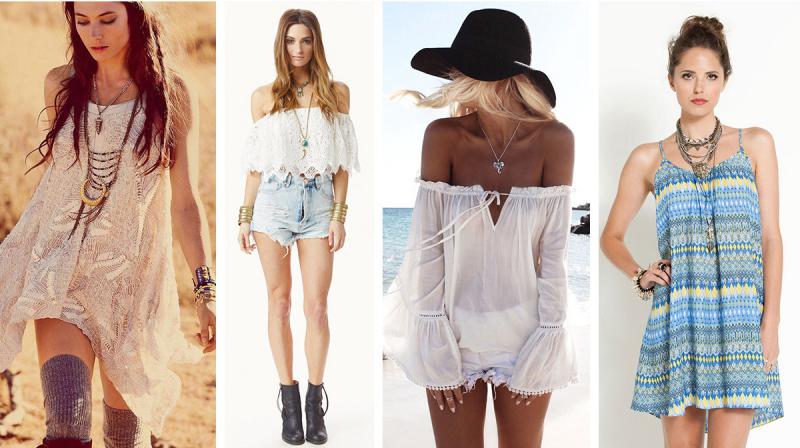 This summer the "Boho" chic is in. This style is very laid back and care free and it consist long or short white dresses with lace motives, cute denim shorts paired with crop tops or belly tops and of course a cute long summer cardigan. Sandals or booties (booties: boots with medium length chunky heels) are a must have and accessories are a big plus! Beautiful head pieces, handmade bracelets, feathers and flash tattoos look absolutely beautiful on these types of clothes. 
Here are a couple of cool ideas for a Bohemian look: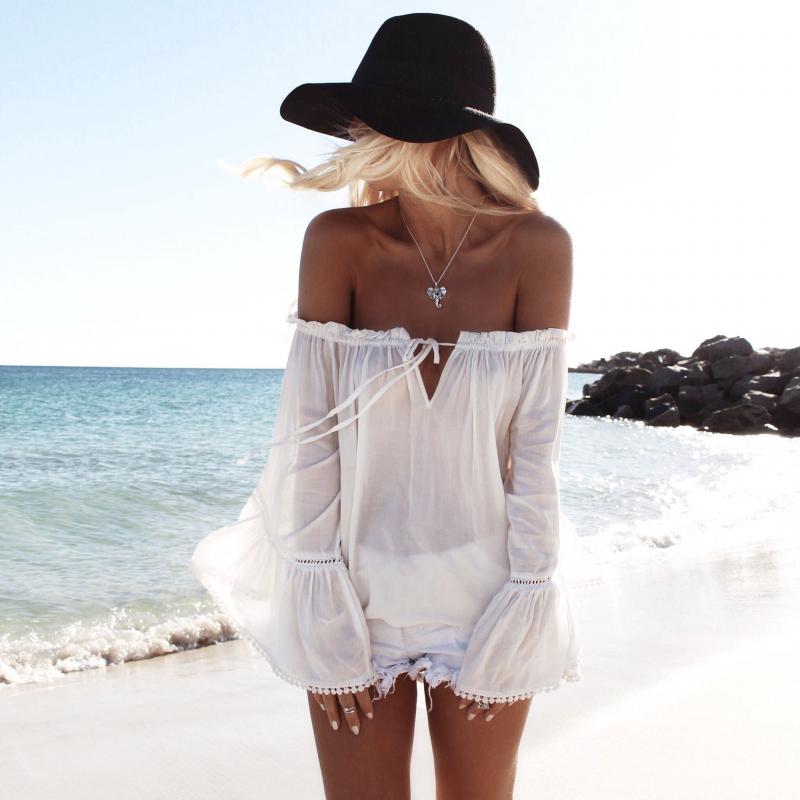 This Boho beach wear looks absolutely stunning paired with a black sun hat.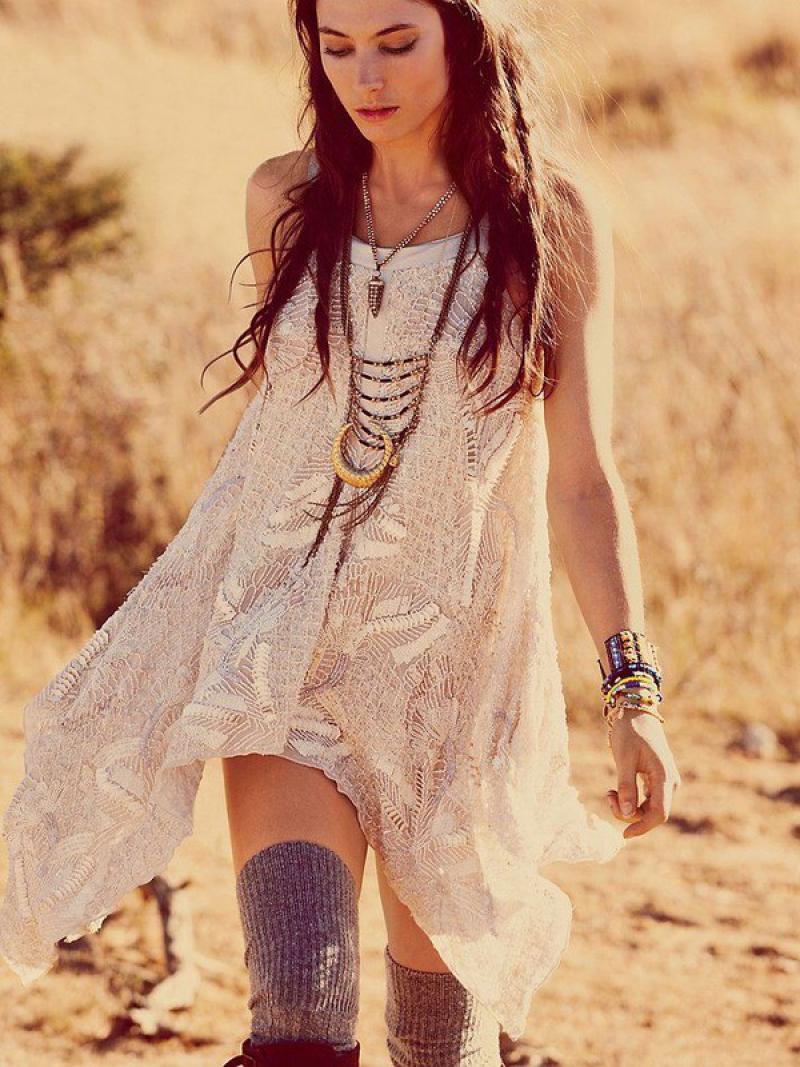 Bright pastel colors are the way to go. Beautiful crop tops paired with a skin tight skirt are a big trend this summer. You can either pair a one colored crop top with a multicolored skin tight skirt or the other way around. Floral or tribal prints are the way to go. But pairing a matching crop top to a matching skirt looks very cute. These looks paired with a pair of nude heels or wedges look amazing.
Here are some examples: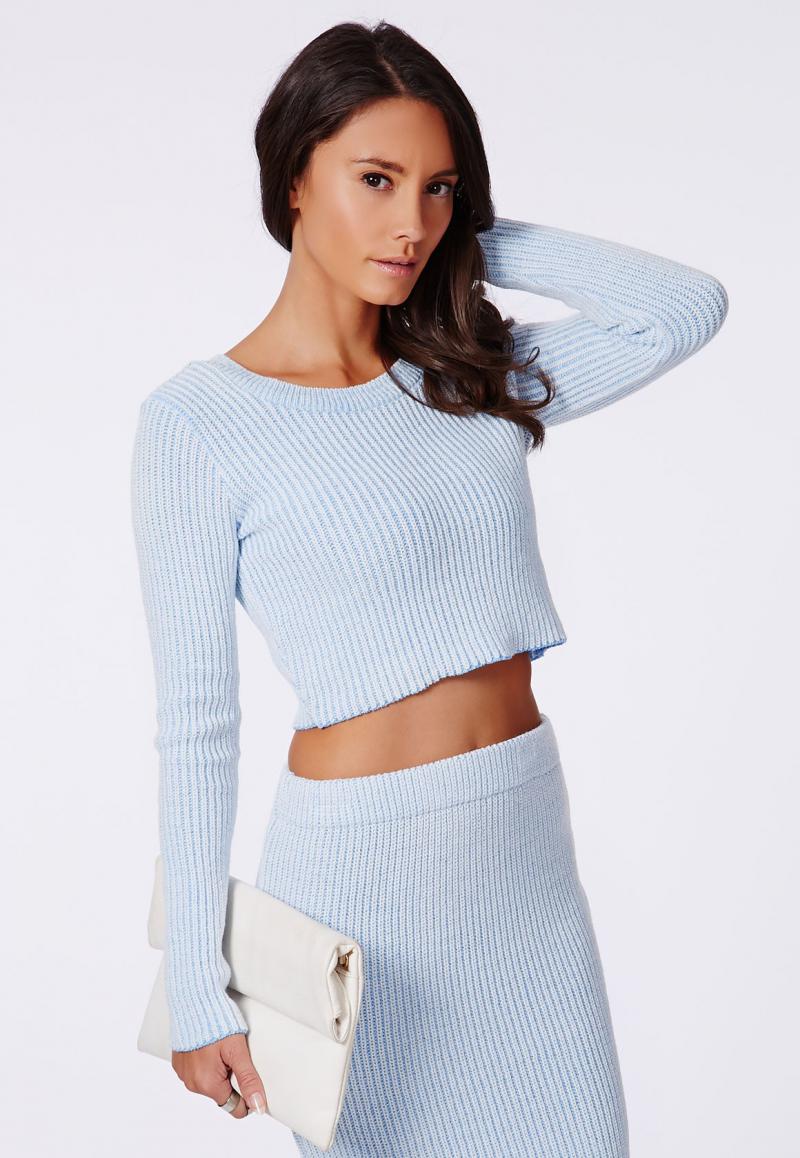 This pastel blue crop top and skirt is a very cute combination and is more suitable for cooler days, or night outs.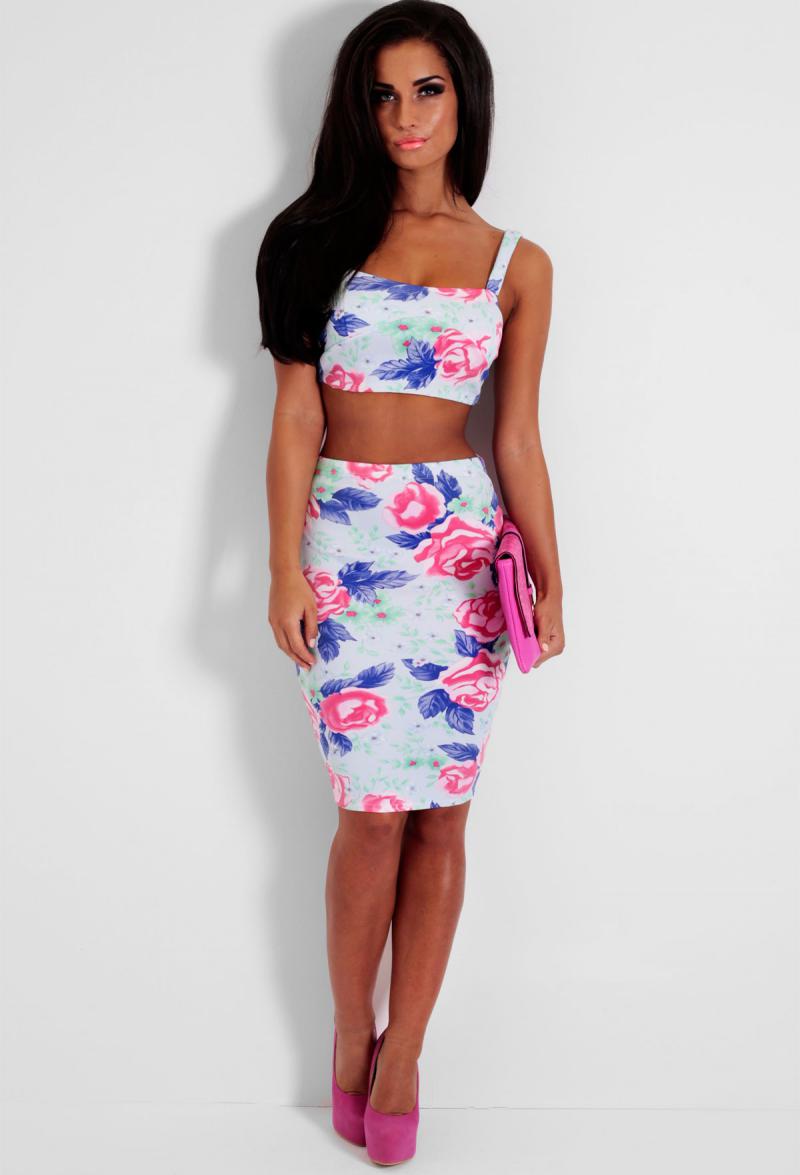 Here's a matching skirt and crop top, the floral print looks so good paired with the pink pumps.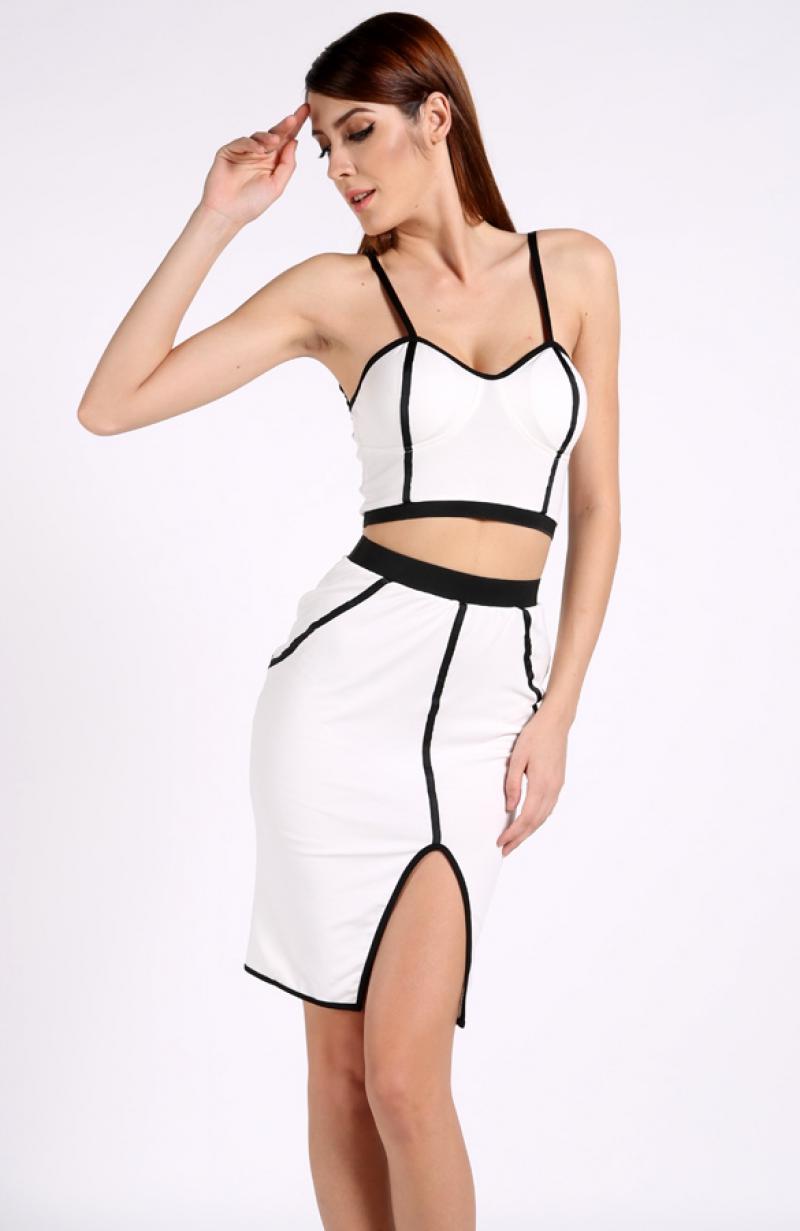 Now this is something fancier. Very suitable for a night out or a date.
We can't neglect the classic crop top and high waist denim shorts. This look is so cute, and can either be paired with a long cardigan, or with a cute blazer. As for the shoes, you can always rock a pair of high heels, wedges or just plain flats or colorful sneakers.
Here are some good looks: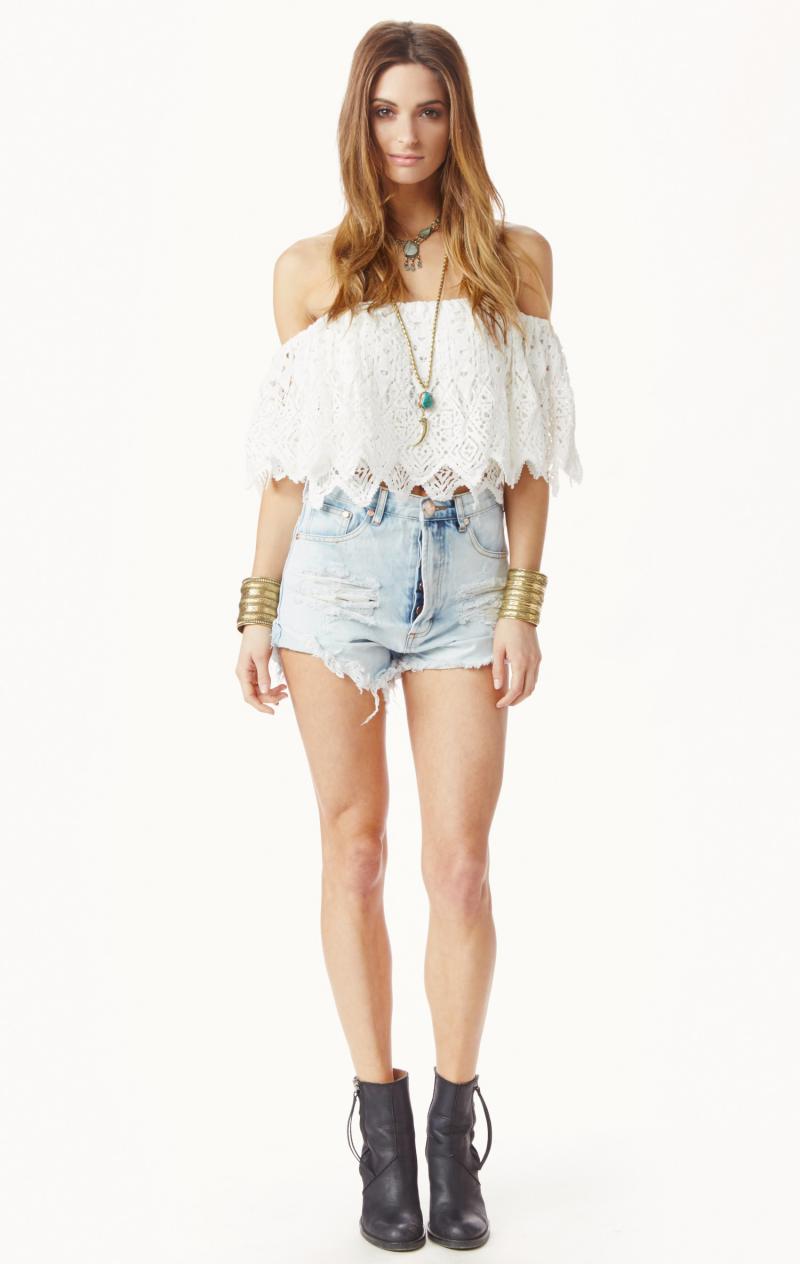 Here's a pretty outfit, the accessories give out a more negligee look with hints of Boho.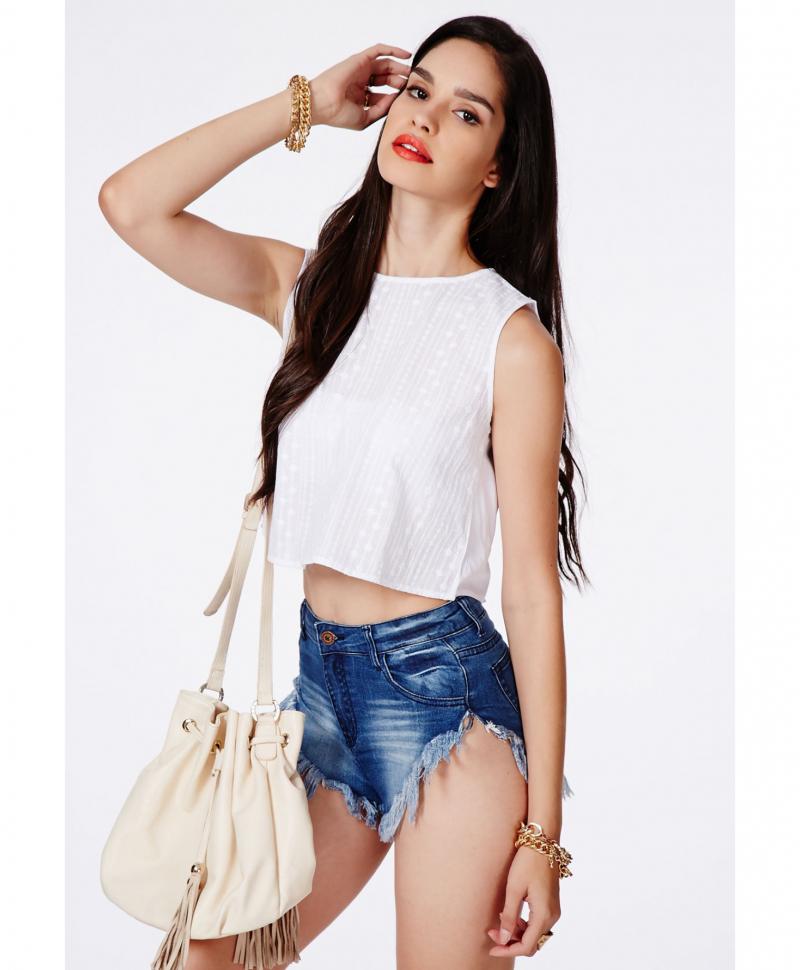 And yet another outfit combined with a beautiful nude bag with macramé.
And if you're shy to show off your thighs, you can always wear a crop top paired with a maxi skirt. It looks absolutely gorgeous and when you top it off with a cute hat and a pair of flat sandals, you are sure to collect some stares.
Here are some ideas: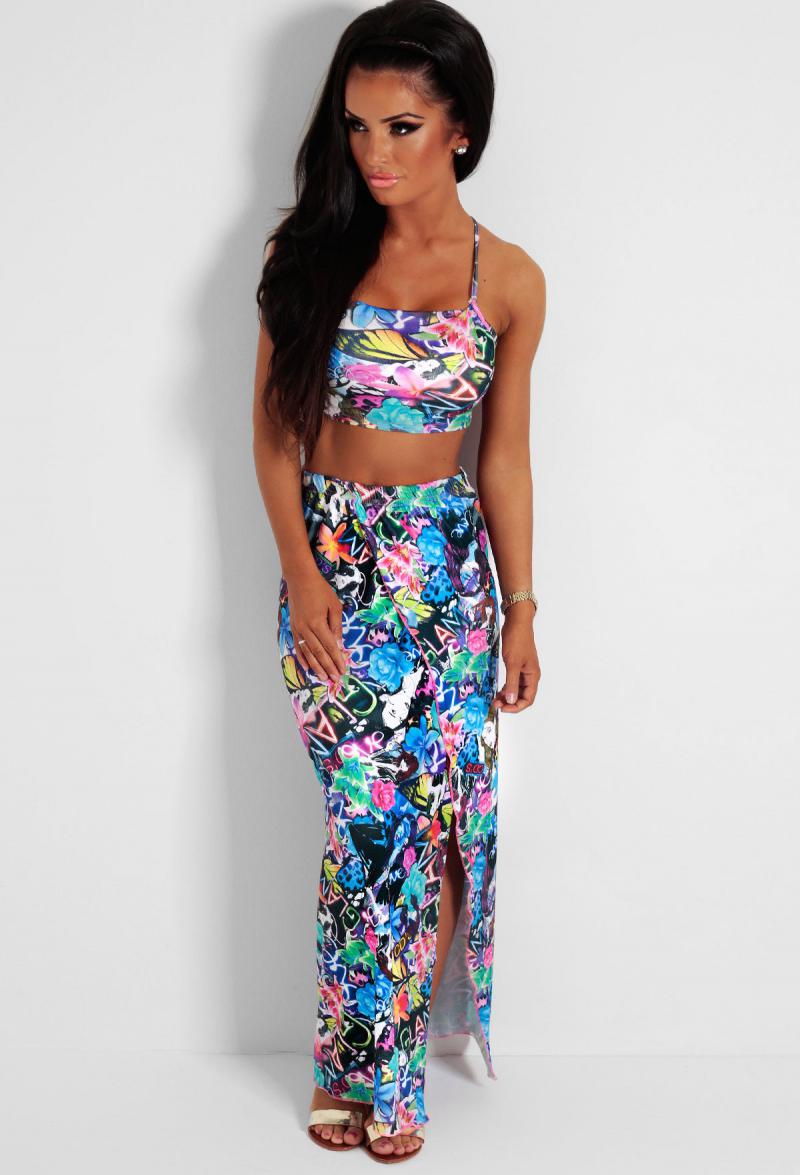 This look looks amazing on the golden brown tan and the nude sandals are just the cherry on top.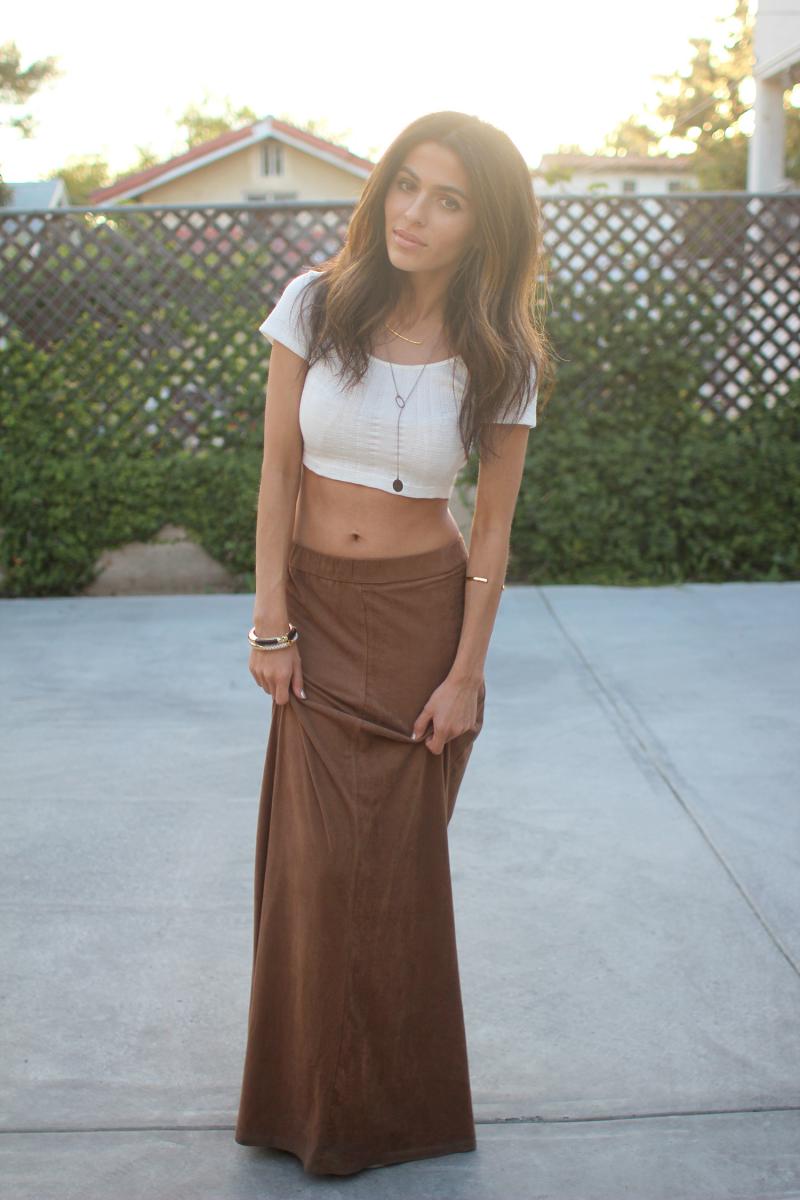 This pastel brown skirt goes so well with the white crop top and the small pieces of jewelry suit this gentle outfit.
Beautiful long beach dresses have always been so romantic and never go out of style. The ones with a skin tight top and flowy skirt with long slits are this year's trend. Same goes out for the short wide dresses. Beach looks can be very cute even when you're just going out or going on a date.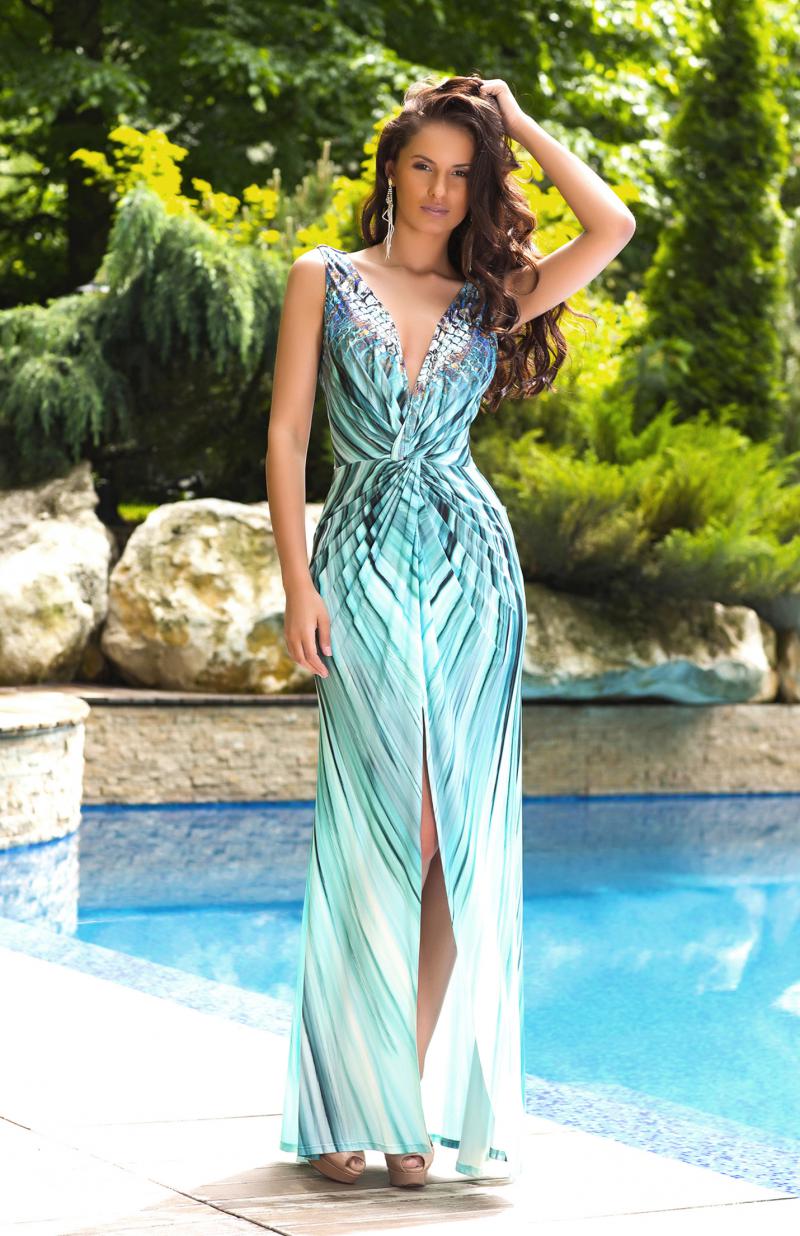 This dress looks so fancy paired with nude wedges. Hey, when in doubt, put on nude shoes.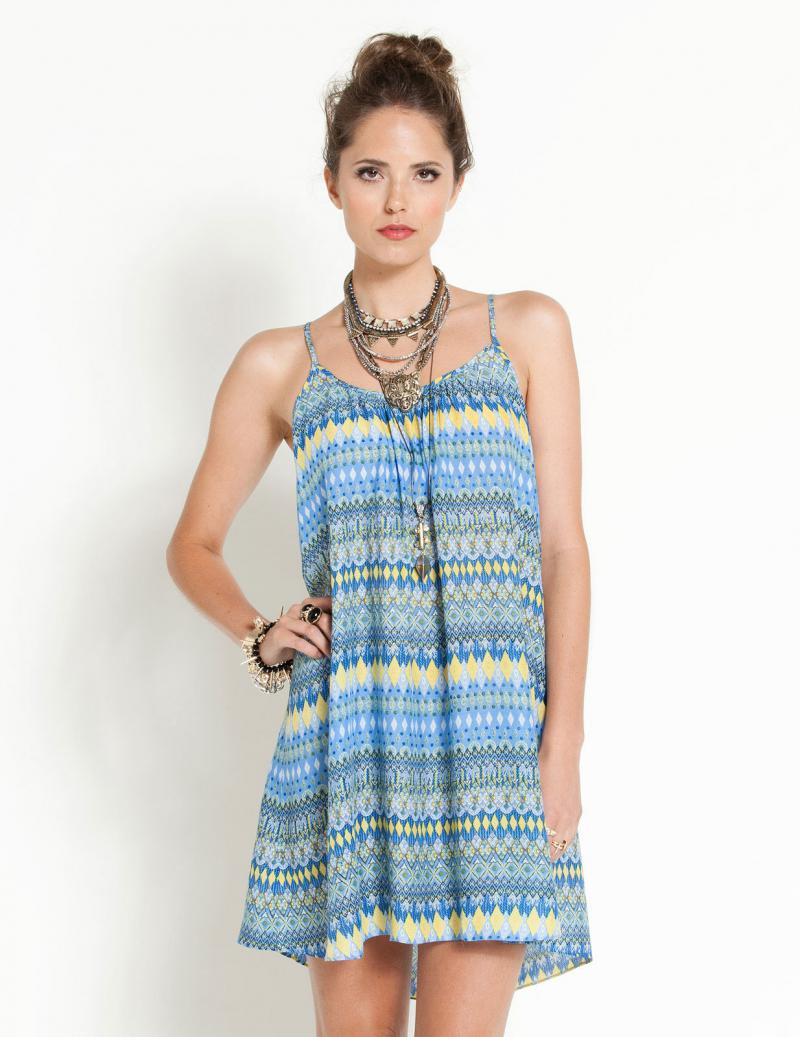 The pattern of this dress just screams summer and paired with all of that jewelry gives a very carefree look.
Jewelry. This summer it's all about "boho". Beautiful long necklaces with gems or dream catchers, small layered neck pieces, and of course head jewelry. This summer we even have a bit of a 90's comeback with some jewelry and clothes.
Here are some examples: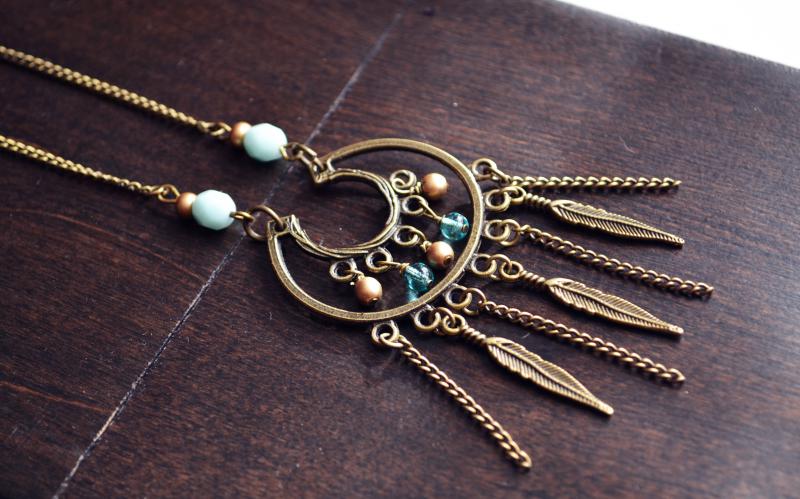 This necklace is so "Boho" with all the feathers and beautiful beads.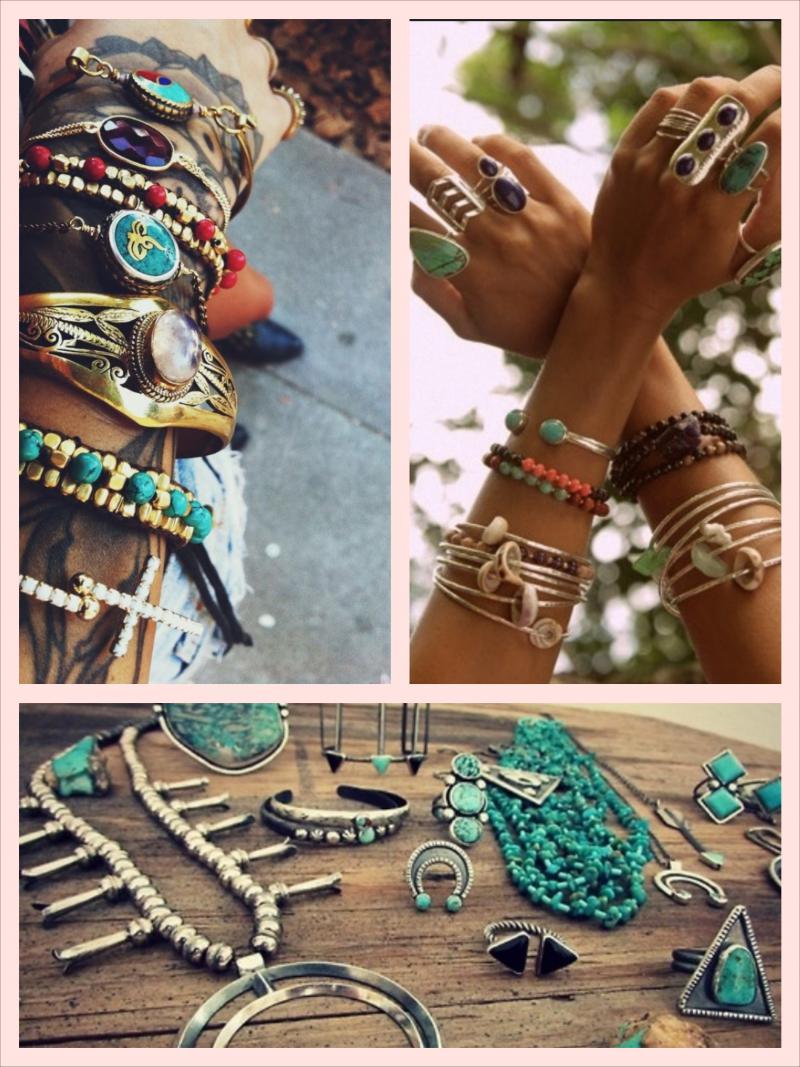 Handmade jewelry is back in style! Also the combination of aqua blue and silver is very trendy this summer.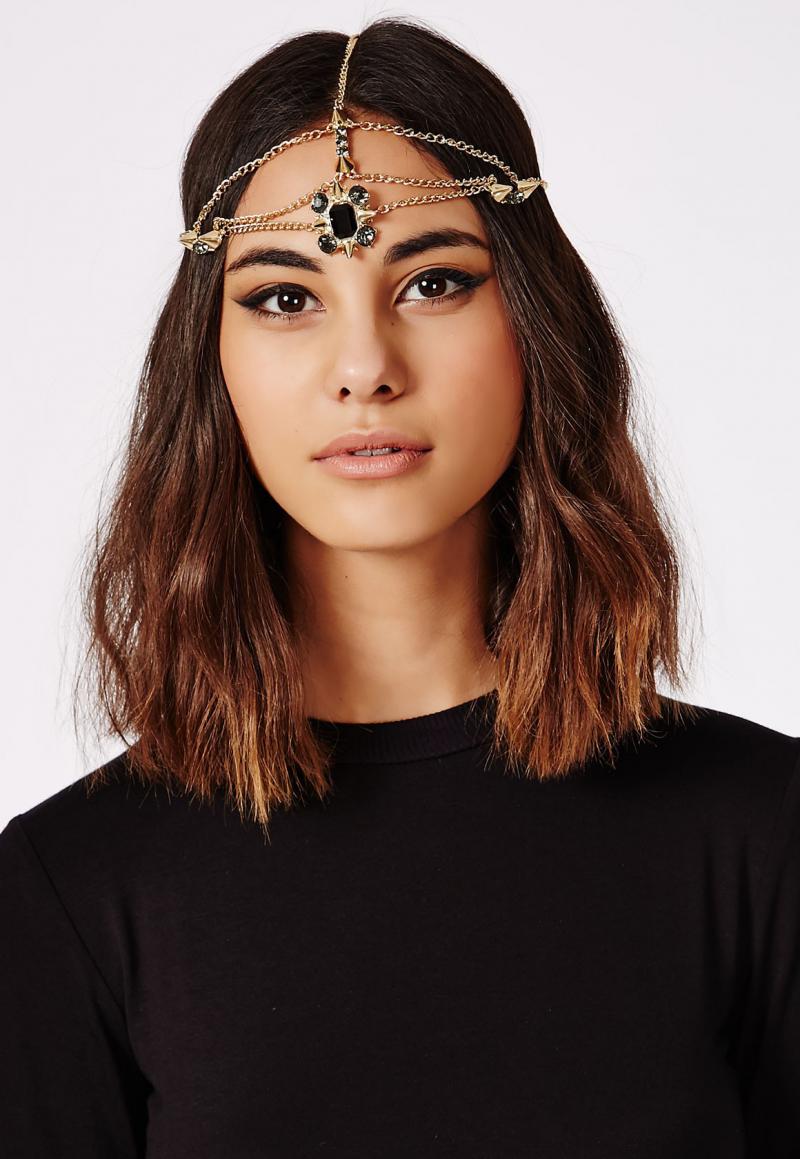 And of course the beautiful head piece that just frames your face and hair so well. Great thing about this kind of jewelry is that it goes so well on any kind of hair and any length.
And that's it! These are the most popular outfit trends for this summer.