If you happen to be in a mood for a compelling TV series describing the world of politics in all its glory and depravity, don't miss to check these titles. Someone once said it best:
'In a world dominated by politicians, truth will never triumph'.
House of Cards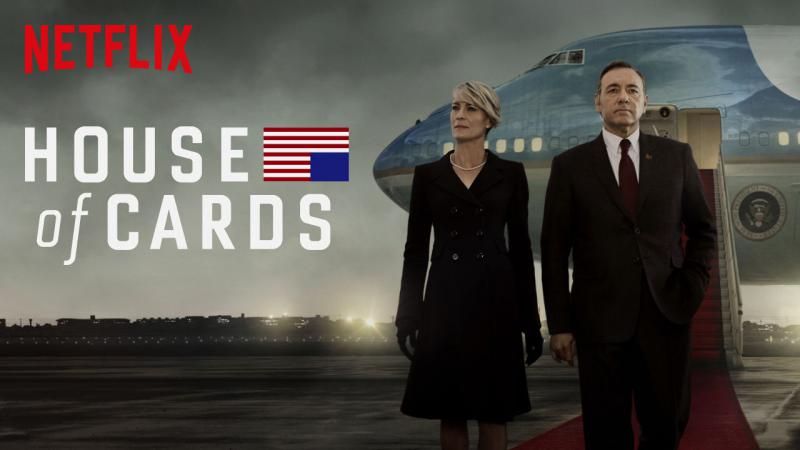 This ambitious, diabolically smart masterpiece is created by Beau Willimon. The Netflix-produced series reveals the dark and dirty side of the world of political affairs as it is filled with intrigues and cruelty. The series, outstanding in every sense, take the struggle for power to a whole new level. The plot revolves around the main character Francis Underwood, portrayed by Kevin Spacey. He is a thrilling combination between a murderous psychopath and brilliant politician. The moments when Frank turns to the camera only to dazzle the audience with some Macchiavellian wisdom, certainly add unique charm to the show. Interestingly, Underwood appears to be smarter and more ruthless than all politicians around him. His best and most trusted ally is his wife Claire, so don't expect a story of a new bromance because there won't be one. In all its originality and suspense, House of Cards is a truly great piece of entertainment.
Borgen
Scandinavians did it again. First, they stunned the audience with the superb crime drama Bron/Broen (The Bridge), then they pulled off another awesome Denmark-made series from a different genre. Borgen is an absolutely addictive series created by Adam Price. It shines with well-sketched characters, original storyline, smart dialogues and exceptional acting. The plot centers on a prime minister's rise to power while painting an engaging and genuine picture of the Danish political system. The beauty of the series is that it focuses on the human side of politicians and shows in the meantime how power changes people. You'll find yourself sucked into this world, not wanting to leave it. Be ready to meet two immensely talented actresses - Birgitte Hjort Sørensen and Sidse Babett Knudsen. In 2011, Sidse won a Golden Nymph Award in the category Outstanding Actress - Drama Series in Monte-Carlo TV Festival. In addition, the Borgen series have deservedly received many prestigious awards and nominations, including a BAFTA Award for Best International TV drama, two Golden FIPA Awards, Peabody Award, Prix Italia, and a Robert Award in the Robert Festival 2014.
State of Play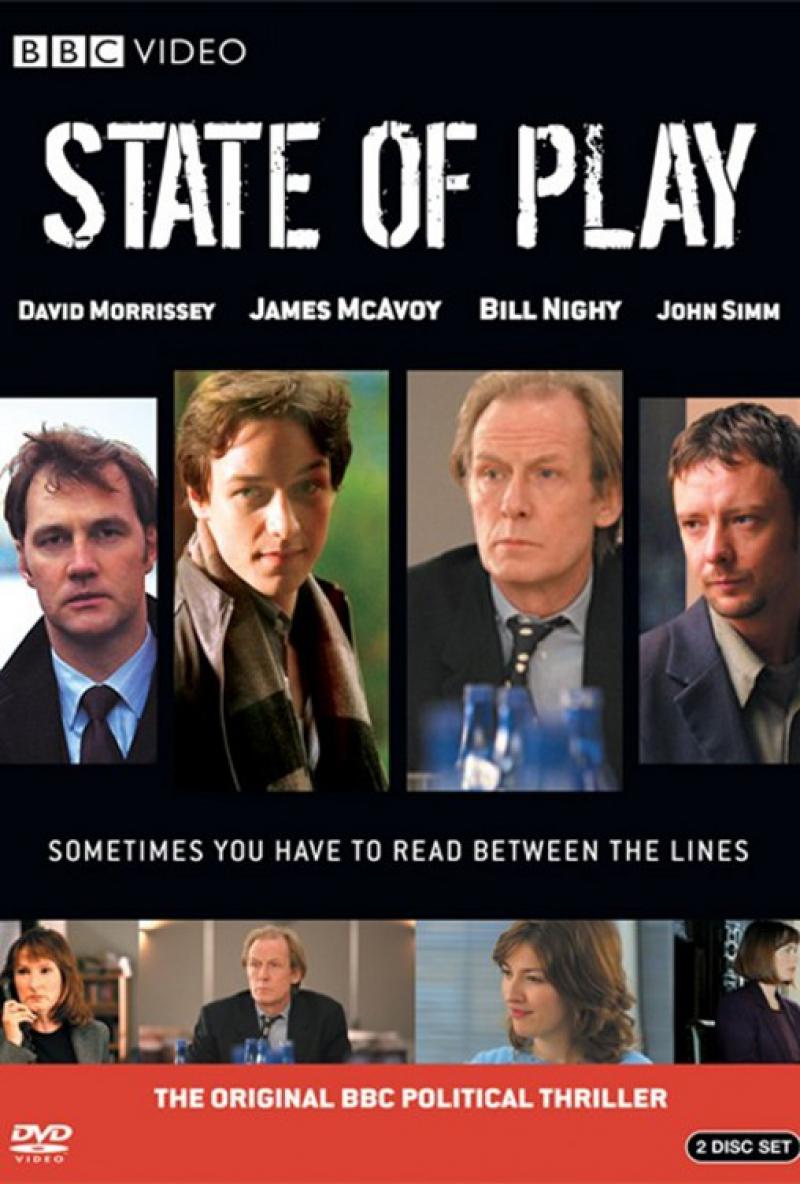 Before the American movie with the star-studded cast featuring Ben Affleck, Russell Crowe, and Rachel McAdams hit theatres in 2009, there was a British six-part thriller called State of Play that focused on a politician's life becoming very complex after his assistant is found dead. Sounds pretty much like the movie; that's because the American movie is a remake of the British series. So, if you are in a mood for watching a fast-paced political drama with a touch of conspiracy and strong believable characters, give this one a try. Released in 2003 on BBC One, State of Play consists of six one-hour episodes. The show is so riveting that will keep you hooked and leave you wanting for more. Starring John Simm, David Morrissey, James McAvoy, Philip Glenister and Bill Nighy.
Scandal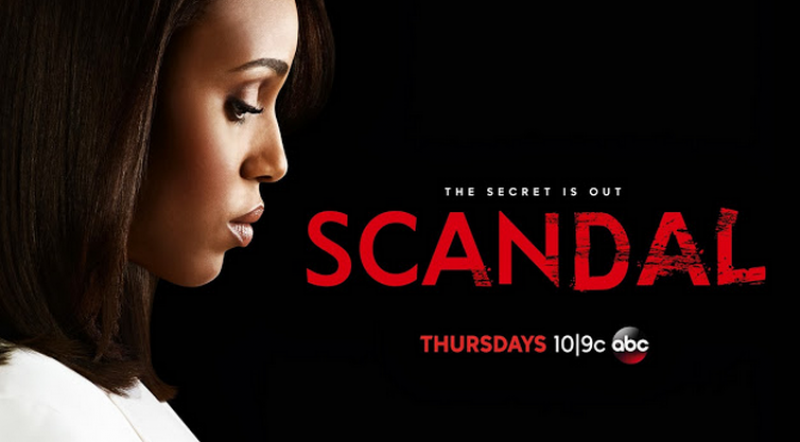 You don't need to live in America to enjoy this show. For this awesome series we should pay respect to Shonda Rhimes, who is the creator. Scandal made a great start due to its original script and brilliant cast featuring the amazing Kerry Washington. However, the release of the last two seasons provoked mixed reactions from viewers. While some say the show has become overdramatic, stressful and boring, others still expect each new episode with excitement. Scandal follows the personal and professional life of Olivia Pope, whose job is to solve moneyed and powerful people's problems, and the President of the US is also one of them .
Les hommes de l'ombre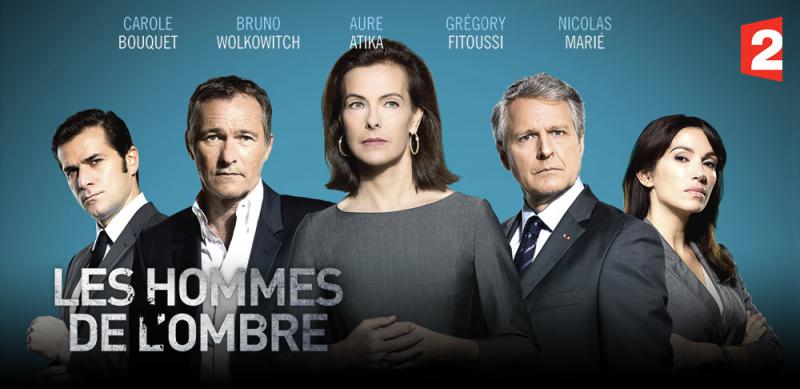 This political drama is not only one of the most popular French TV shows but also enjoys international success.. Set in the world of politics, Les hommes de l'ombre (means Men of Shadows ) tells another gripping tale of power, corruption and redemption. Starting with a fatal incident in which the French president gets killed, this ambitious worth watching format  will  bring you behind the scenes of  politics where stakes are set really high. The plot centers on two political communications advisors who are willing to do whatever it takes to see their candidate win. If you are familiar with French movies and TV productions, then you'll be happy to see Bruno Wolkowitch, Grégory Fitoussi, Philippe Magnan, and Marianne Fabbro in this perfectly directed show.
Madam Secretary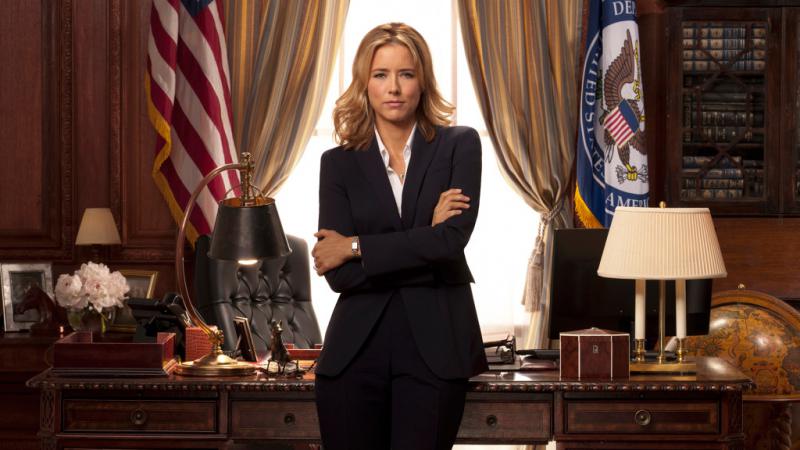 If you are interested in the details of US politics, you should not miss to watch this political TV drama. Madam Secretary delivers brilliant acting by the leading actors, especially Tea Leoni, and shines with intelligent script and intriguing storylines.  Even if you are not that into politics, you can watch the show purely for entertainment. The pilot episode creates impact and leaves a lot of room for storyline and character growth.
Do you agree with this list?
Which is your favorite political TV drama?