TheFluffiestBunny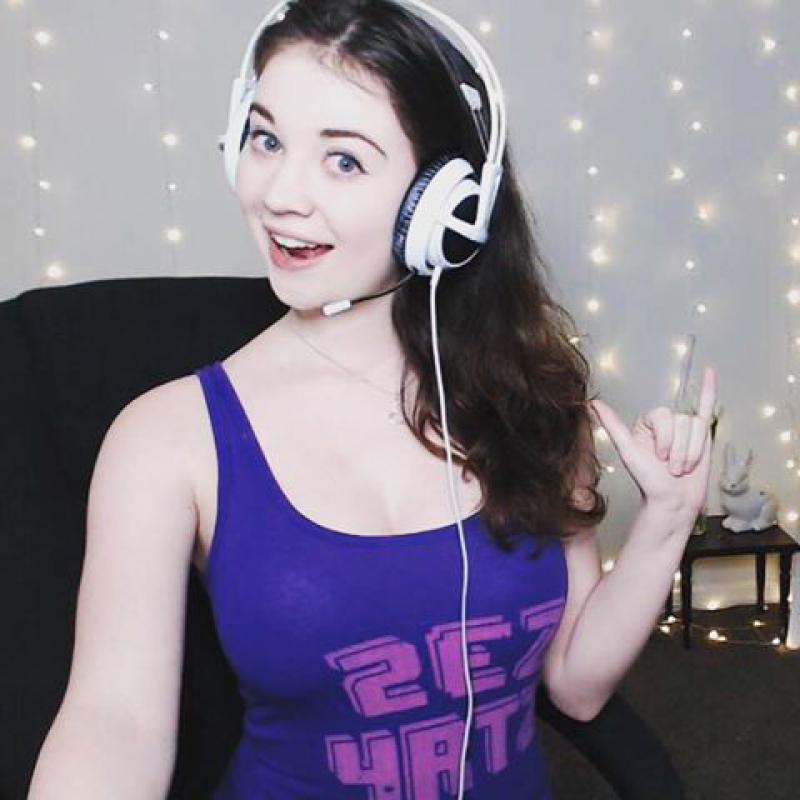 There has been this major difference between male and female streamers. When it comes to the guys, the gameplay is more important than the webcam looks. The better you are at the game - the more popular you'll be(of course there are other factors but this is the general rule). Not quite true for the girls. It so happens that good looks can bring many many viewers to your door, gameplay be damned. New Zealand's FluffiestBunny is on the front lines when it comes to these basic rules. If you want to watch some gameplay and much more pretty faces, nice tits and some ass in the mix - she is the best thing you can sign up for.  Honestly if the only thing she did was picking up the dice she'll still have thousands of followers. Oh, by the way, she plays DotA 2, it does seem like an afterthought though.
GeekandGamerGirl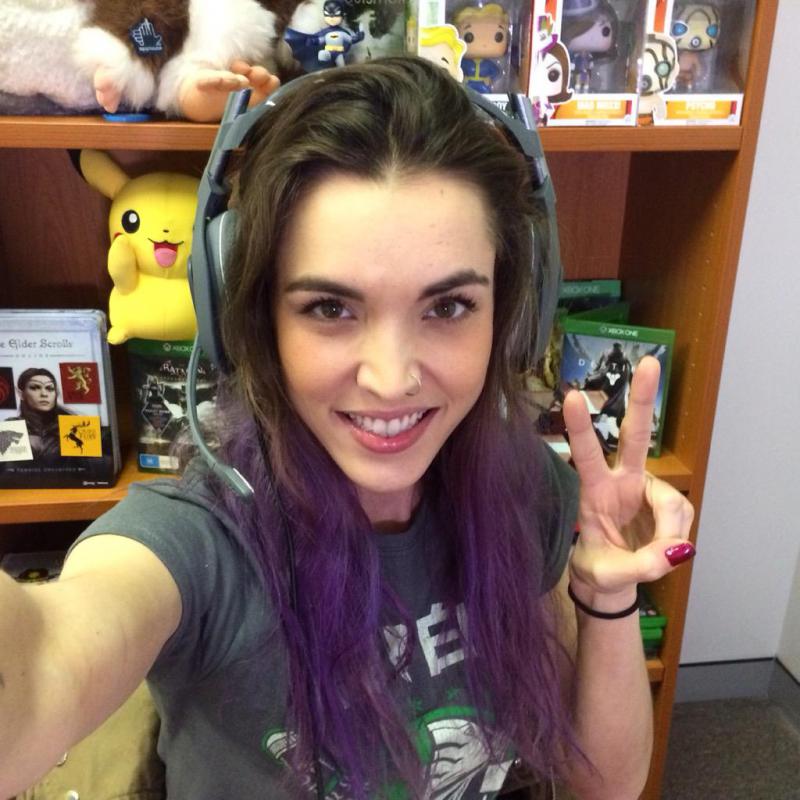 This Australian girl streamer seems to be every nerd's dream. She is heavily into games, tech stuff, comics, anime and all things geek in the world. She says herself that she can be a tomboy as well as very girly, so there is a little bit for everybody to absorb. She has a pretty face too, definitely not bad to look at. GeekandGamerGirl apparently pursues an acting career so I am sure some time in front of the camera does her good. Destiny is her game of choice but it is not the only thing she plays.
Sheever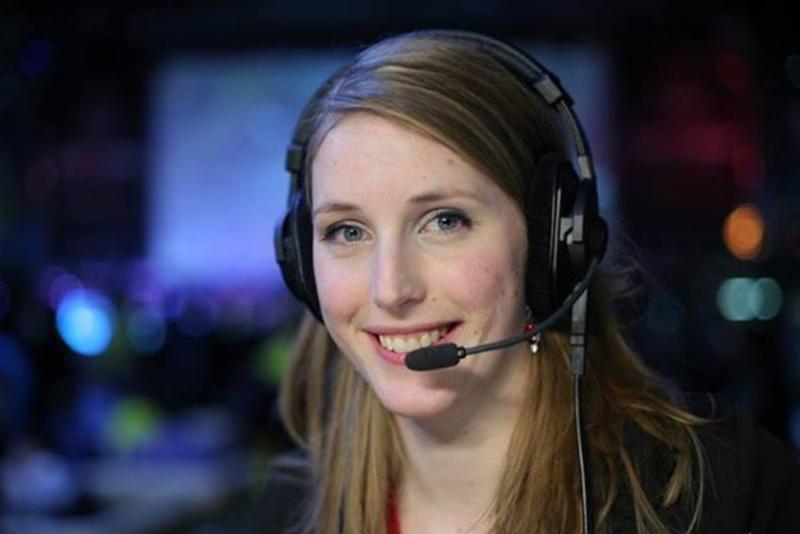 Sheever is the female face of DotA 2, simple as that. It is impossible to not know her if you are somewhat invested into the game's competitive scene. She is from the Netherlands, a (very)tall and pretty woman, who has a nice voice. Interviews, analysis and casting, she has done it all to a different degree of success. Sheever is still working in the scene though, so she is definitely doing something right. As far as her streaming goes, she is playing DotA 2, obviously. Sometimes with other big personalities from the professional scene. That said, she is not that good of a player but a decent choice if you want to watch a girl play your favorite MOBA.
itsHafu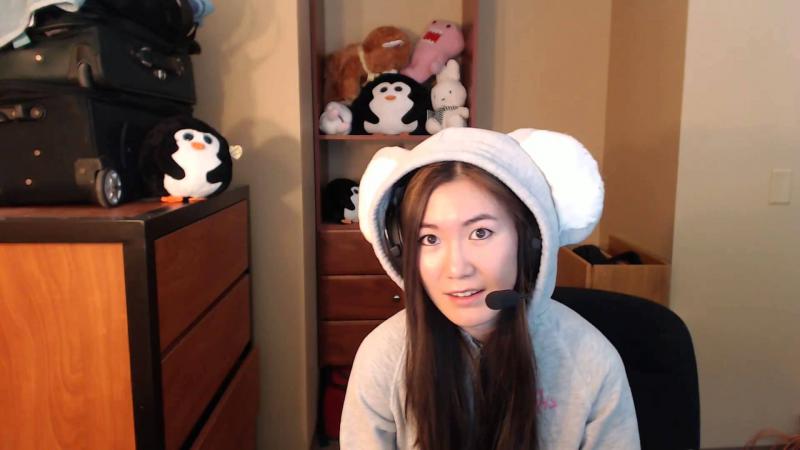 Card games and Asians go hand in hand. I guess it is because they are good at math? Anyway, Hafu is a Hearthstone streamer and a member of a professional team. She hails from China but lives in America. Her strongest suit is the Arena, she is even coaching people and shaping them up to become better at it. Honestly though, all you need to do is to watch her streams to learn a thing or two. She is good, very good, on par with the other arena professionals like Kripp and Trump. Being a woman only gives her this slight edge when it comes to uniqueness.
LegendaryLea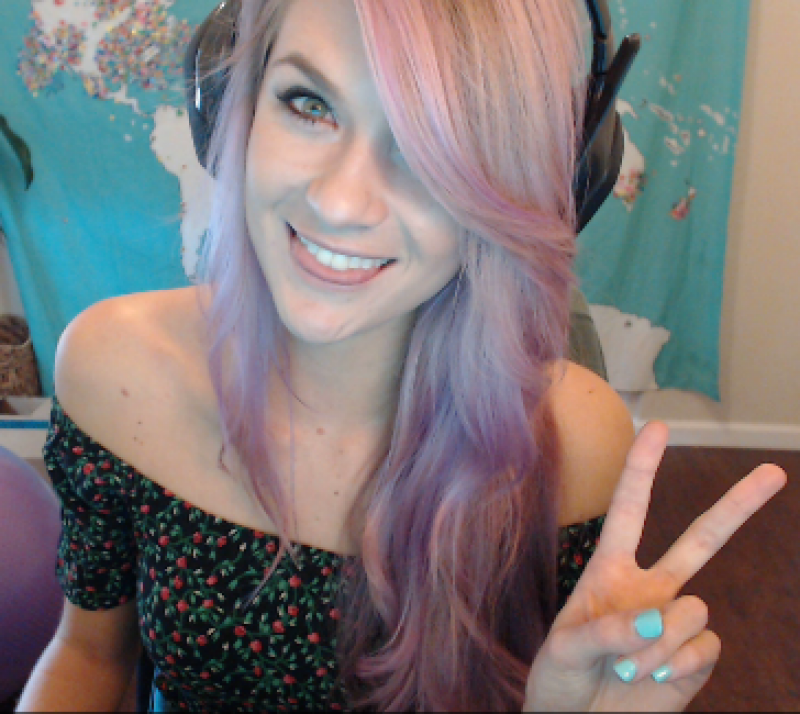 Perhaps the most popular female Hearthstone streamer as well as having one hell of an alluring face to look at, LegendaryLea is making a killing. You can check her donation page yourself, hundreds of thousands of dollars donated just to watch her play. She seems to be quite educated too, which no doubt helps her when it comes to playing her cards right. Lea is a blond American in her middle twenties. As with most of the other female gamers/streamers she started playing very early and fell in love with the mouse and keyboard. World of Warcraft was her passion, although nowadays she seems to fill up her time with Hearthstone and some Counter Strike on the side.
KittyPlaysGames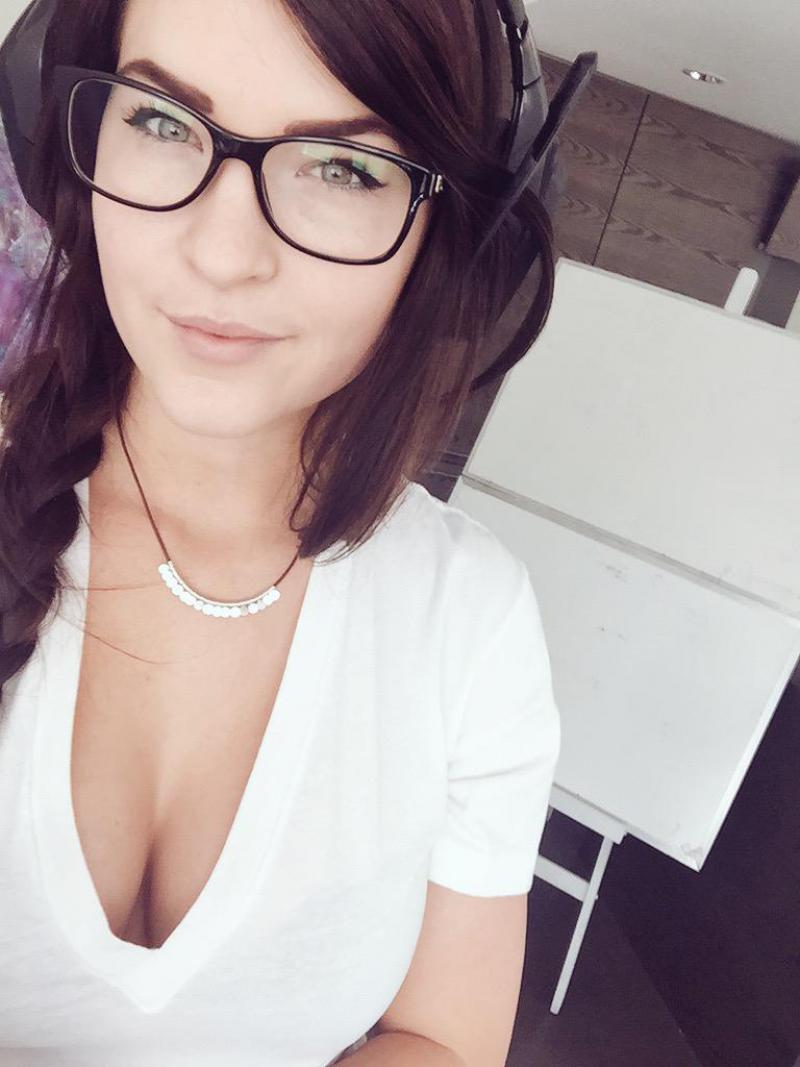 Kitty is an immensely popular streamer, who specializes in streaming Counter Strike for the masses. She is Canadian and her dream job of streamer allows her to be online for 7-8 hours 5 days during the week. Her popularity also nets her a spot in some professional events like Dreamhack. She is pretty, and as some curious Youtube videos suggest, she is not afraid to dress up funnily, shake her ass and pose with a deep cleavage, all for the betterment of herself and her viewers. If you are into Counter Strike: Global Offensive and want to hear a female voice commentating she'll undoubtedly be your first stop.
KayPeaLoL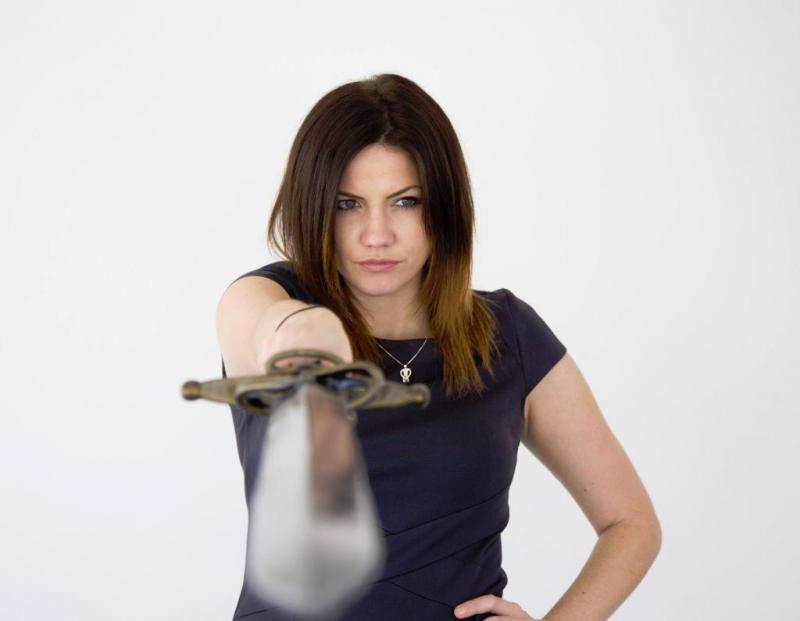 League of Legends is almost always on top of the most viewed Twitch streams and KayPeaLoL  is on top when it comes to females, who play and stream the game. She is from Canada, in her mid twenties, and seems to be good at the game, frequently meandering around the golden ranks and above. It is an achievement considering how cutthroat the American LoL servers are. She, like the other top female streamers, is very pretty, her face is all she needs to pull additional viewers for her stream. Her passion for selfies makes this even more apparent.
kaceytron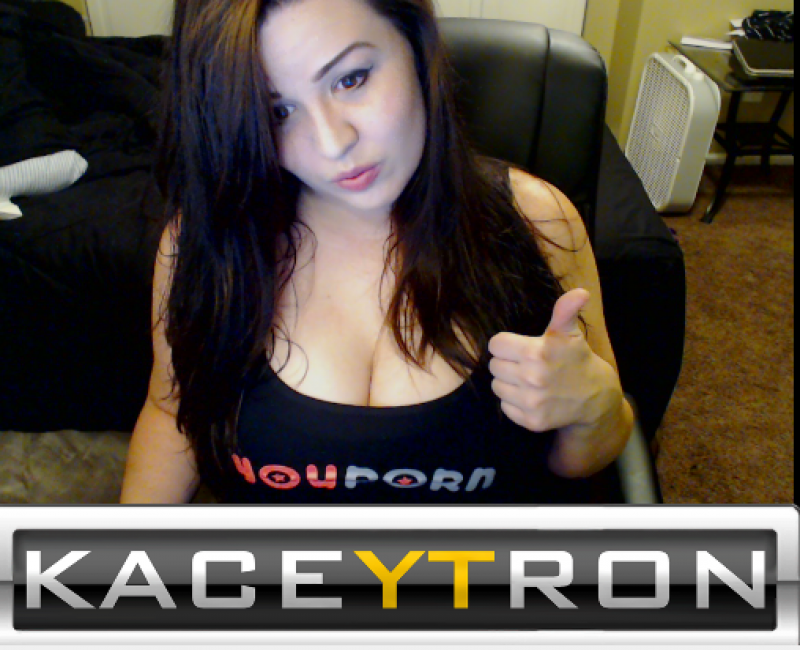 "Holy crap, her boobs are huge!" is going to be your first thought when checking her out I am sure. And indeed, her massive rack seems to reflect perfectly her confidence. She is from the USA and plays World of Warcraft, and League of Legends. She does NOT look for attention, instead she plays her games on an insanely high competitive level and is perhaps one of the more accomplished female gamers on the planet. Pretty neat, huh? The whole package! You can see it all for yourself on her twitch stream every evening.
Laced_Up_Lauren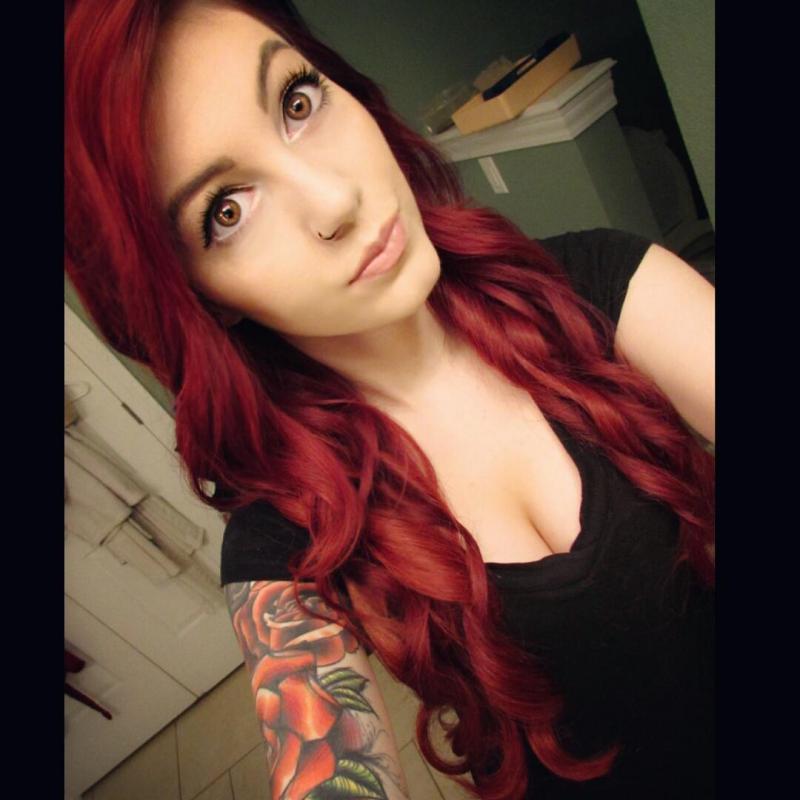 Lauren is definitely living the dream. She is a redhead, something not that common with Twitch streamers, as well as a tattoo enthusiast. She is even having an apprenticeship in tattoo making, while her full-time twitch streaming gives her all the funds she'd ever need. Lauren is chill and loves interacting with her chat, which seems to be one of the many reasons why she is so popular. Viewer interaction is very important in general when it comes to the entertainment business. She is the top girl streamer/gamer when it comes to Destiny, a true FPS enthusiast, your first stop if you are interested in the game. Lauren is from the USA.
DizzyKitten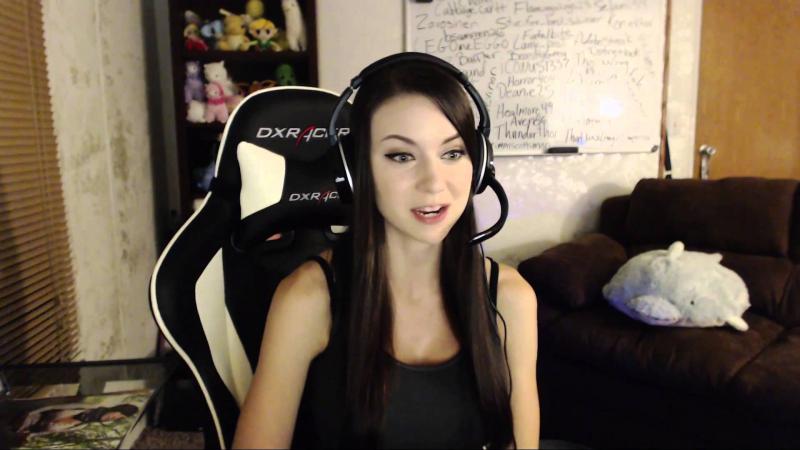 She is a rather odd combination. A cosplayer, who dyes her hair quite often and loves cats by day, a merciless Counter Strike player by night. It works, and as far as her rank goes last time I checked she was a Distinguished Master Guardian, a respectable title. Kitten is from the USA and currently streams Counter Strike: Global Offensive but other games, like Super Hexagon, are always an option. She has also played World of Warcraft at some point but then again, who hasn't? Her streaming schedule is a normal workday - 8 hours, 5 days out of 7.