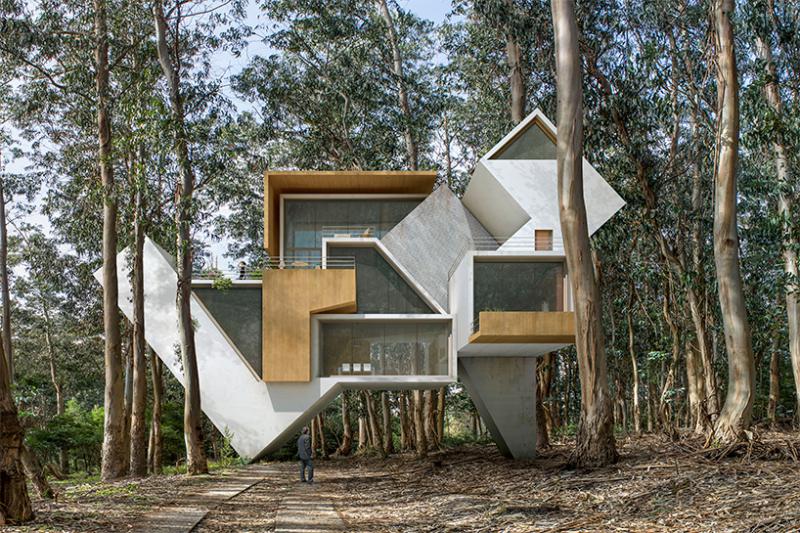 Dionisio Gonzales, well known for his architectural visualizations for disaster-prone areas is now giving us his latest collection called "Trans-actions". Trans-actions is a set of surreal architectural designs that look absolutely amazing and astonishing. Workplaces, mobile observatories and occasional retreats that look so well balanced and beautiful.  It almost looks as they are some kind of ruins of a previous landscape, fully forgotten.
Here's what Gonzalez said about his latest project: "The particularity of these buildings is that they do not presume, or do not relate to, an immediate orbit with cities, therefore, one does not know exactly who the guilty parties are, except for environmental agents and social mobility, both of which promote a culture of urgency.'
The powerful and vast panoramic sceneries of these imaginary buildings is so captivating that one cannot take his eyes from them.
In general, all of the structures are set on pillars of reinforced concrete to support a horizontal structural plane. The composition's idea is to leave the space at ground level open so it doesn't corrupt in any way the surrounding environment. It comprises in a way what could be the ultimate equilibrium between nature and architecture.