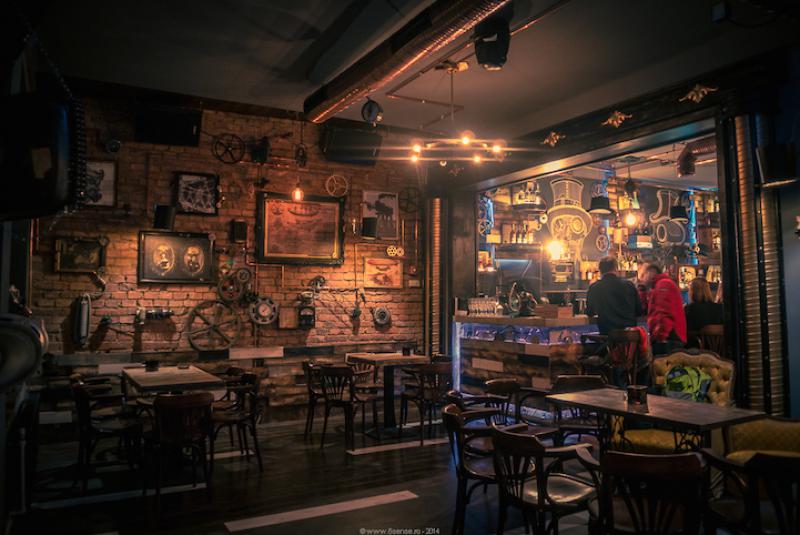 Every café or pub owner wants to inprint his/hers style in to the design of the place. Now there are some good tries some that make you say "meeh" and some that are downright miserable or as we call it nowadays an epic fail. But this Romanian pub here is the real deal. Joben Bistro is that kind of place that leaves a very long lasting impression on the people who visited it and will definitely tell their friends about it! Located in Cluj-Napoca this bar is without a doubt the perfect example of the bizarre retro-future world of steampunk.
The incredible design team 6sense definitely made sure you are immediately transported with the first step you take inside to an absolutely new and exciting world.
So if you have some kind of business or plans to go to Romania, this is definitely the place to go!  
Enjoy some more of this incredible interior design: