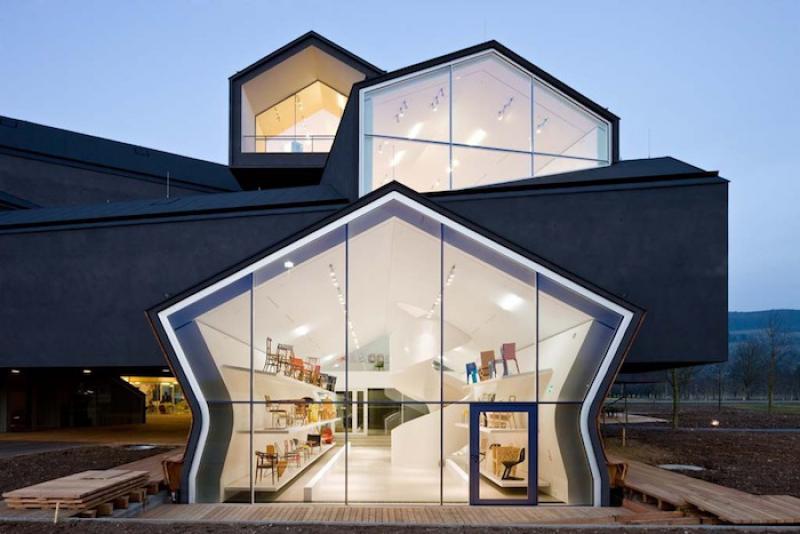 Alright, I admit, when I hear or read something about a "modular home", creativity and innovation are definitely not the first things that come to mind. Those kinds of homes have been on the market for a very long time now and there is a pretty good reason for it – their price is very reasonable, they are comfortable and convenient, trust-worthy and extremely easy to customize. But as long as they have been around, there was always a giant setback and that is the fact that they just lack thoughtfulness and are very poorly design, aesthetically speaking. But now the innovative team of architects from Herzog & De Meuron has cleared that one out by making those intriguing stacked homes just like the Berling VitraHaus that will definitely catch your eye. Based in Basel, these guys tend to break the clichés of the modular home.
VitraHaus is a project in which multiple stacked houses are built, all of which fully equipped with sloped roofs in order to gain a look of an ordinary, traditional house. They are all connected strangely and almost carelessly in order to create very innovative diagonal lines of sight. On the inside the houses are connected with stairs that allows you to go from one structure to another. The approach on the interior has a very minimalistic look and alongside the enormous windows, these houses have a very bright and fresh feeling to them. All this was done in order to achieve maximum connection to the outdoor space and surroundings.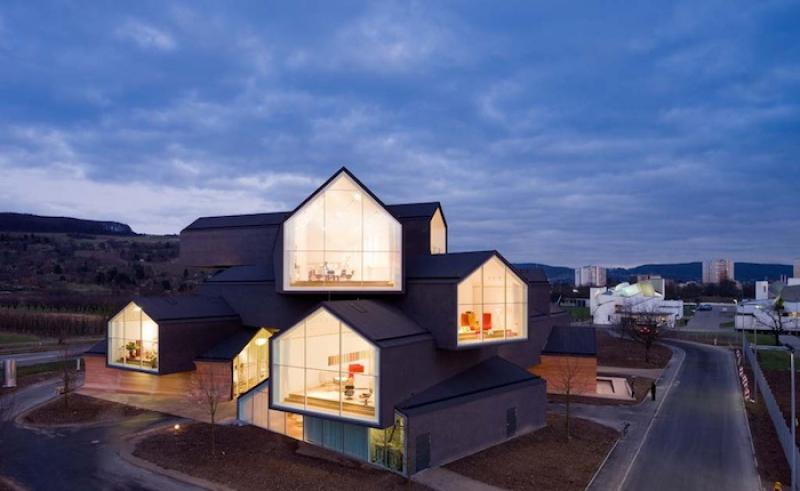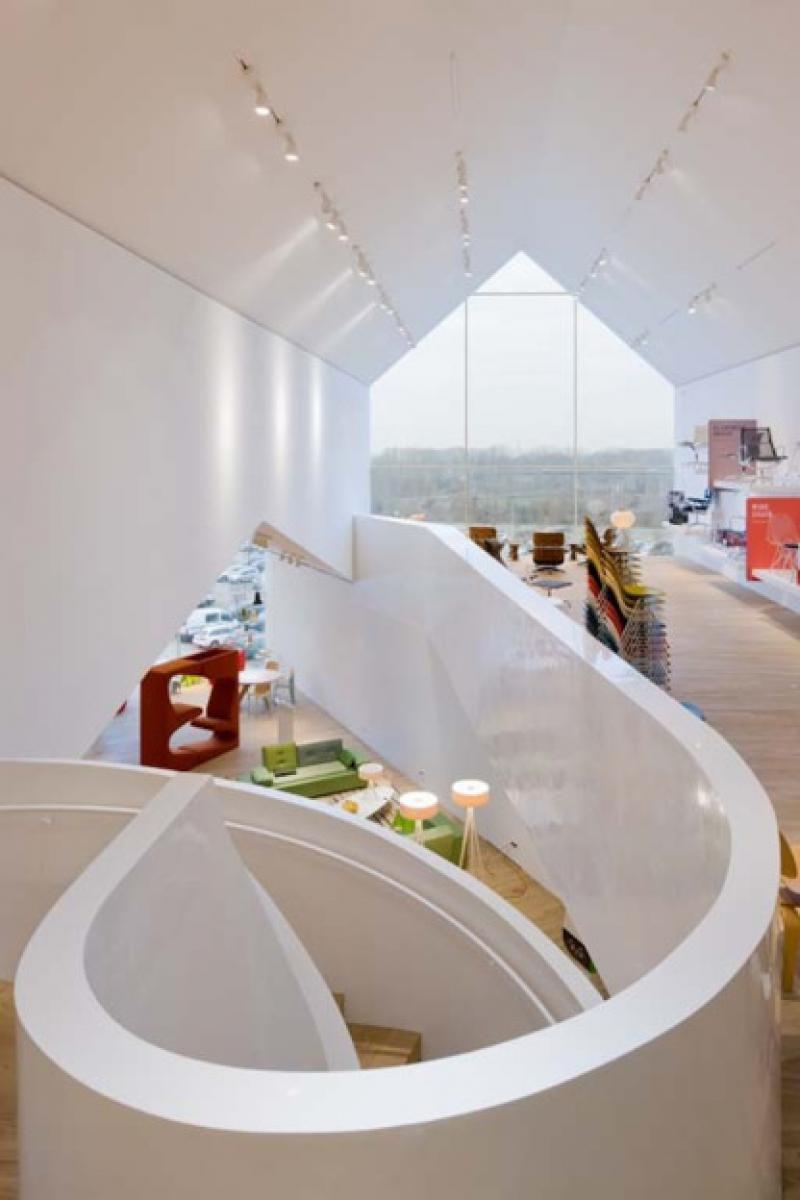 But these are not the only houses built that way. It seems that is getting very trendy to build stacked homes all over the world. Here in Montreal, Canada, right in the heart of the Plateau area is another amazing example of this environment-friendly and very flexible design of a prefabricated home.
The client insisted on the house to be built in this particular area which is known for its lack of space. In order to solve the lack-of-space problem the architects thought of a very interesting solution – to build up instead of out and they ended up with having built 4 different constructions, each of them comprised of different materials to blend in with the model of the surrounding houses in Plateau.
Very similar to the VitraHaus, the idea of a spacious and bright construction, full of light was in play. The result turned out to be a very efficient way to solve the low space problem in a rather elegant and creative way.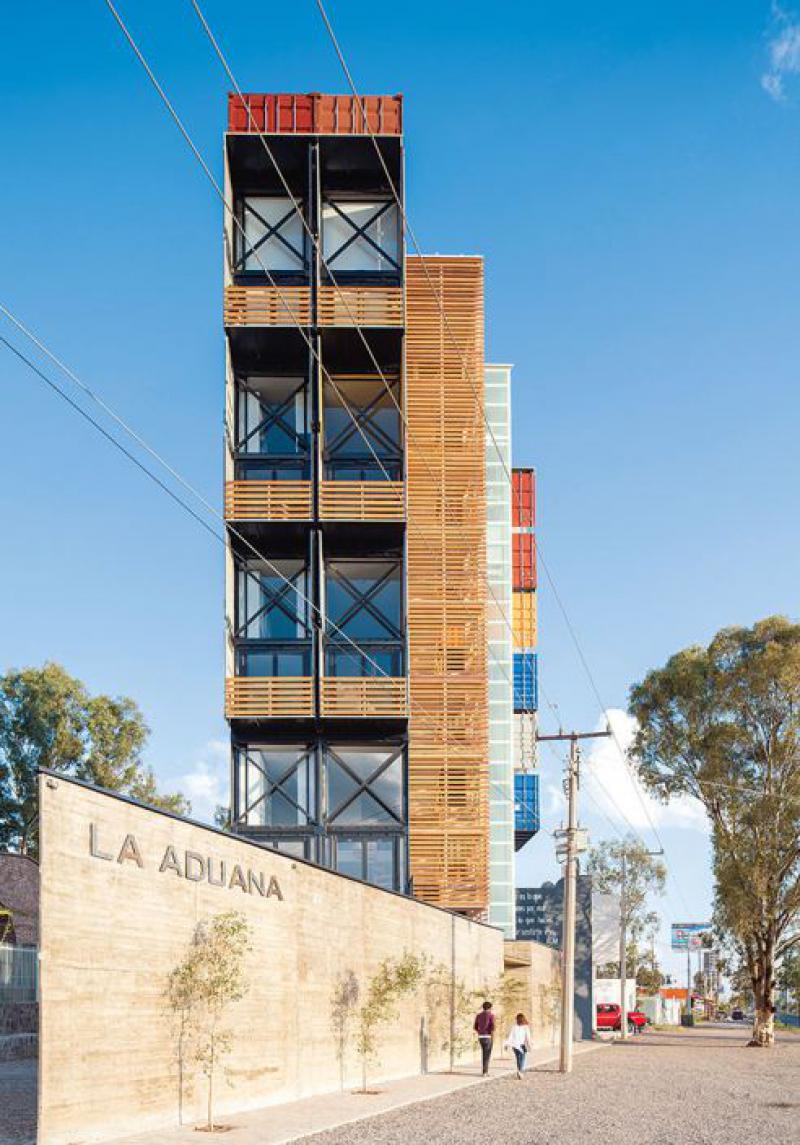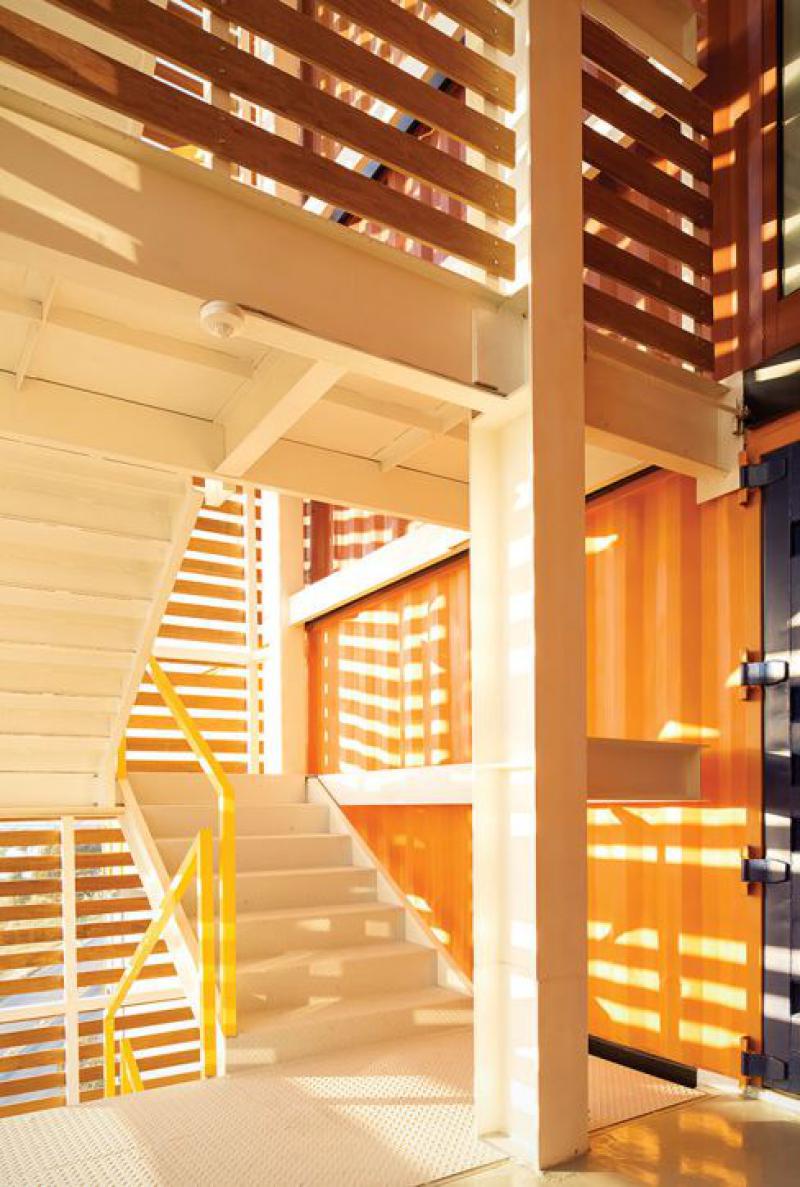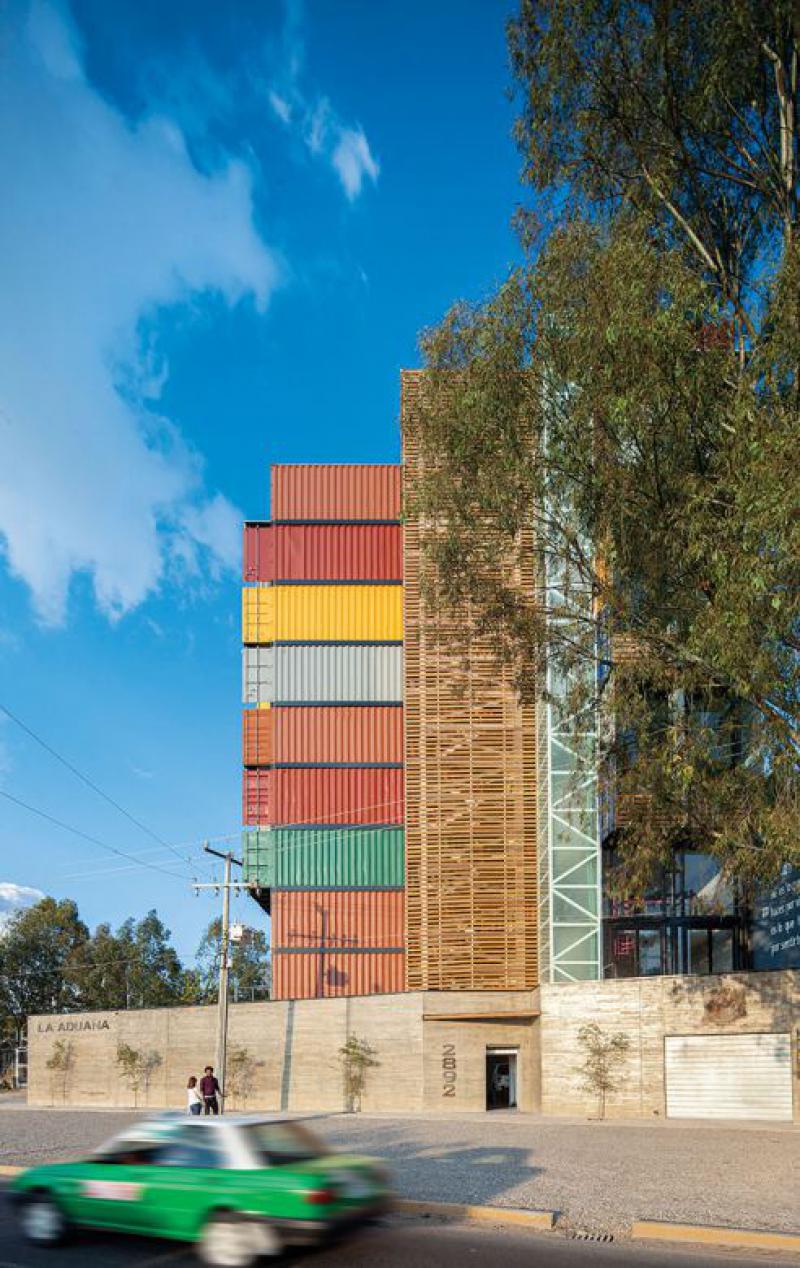 But speaking of reasonable prices and comfort – this project here will blow your mind. This building right here was made completely out of shipping containers. This awesome building was built in the city of Leon, Mexico and is the product of the genius of local architect Mario Plasencia. He managed to combine in his building the very low price, protect the environment and to build it pretty fast and very effective. But that's not all – the most impressive thing about all this is that he added another structure to give it a more complete look and put a soul into the whole thing.
The fact that pre-fab homes are so common in recent years does not mean by any means that it should be restricted to the grey, ordinary structures of the everyday modern society that all look alike. In that particular spirit worked the architects at Johnsen Schamaling, who recreated this idea in the middle of the vast woods of Muscoda, Wisconsin in the states with that incredibly modern looking cabin. Cozy, affordable and strikingly beautiful in design – what more can you want from your home?
It was especially designed for a young couple from Chicago who had a very limited budget and a great love for the outdoors. It is absolutely clear that the architects put their very souls into the project, as they managed to create this extremely efficient residence right at the base of a hill and in order to make it as warm as possible they gave the garage and the bathroom a concrete base. Also, to make it look more spacious and save whatever space they can, they equipped it with lots of sliding glass doors (again for maximum natural lighting).
As you can see, even though all of these incredible places are pretty much different in design, the idea everywhere was the same – to make an affordable and highly efficient (for the lack of space) constructions that will bring joy and comfort to their owners.