Lately in women's hairstyling it has been all about the medium sized length hair which of course is a bit easier to style and maintain. Also, the focus these days has been on the naturally curly hair, but most people keep claiming that curls just don't fit in with the flexible crowd. Well, today we intend to break that notion and we are going to show you a list with all the different types of curly hairstyles that you can style without breaking a sweat. 
The Massive Curl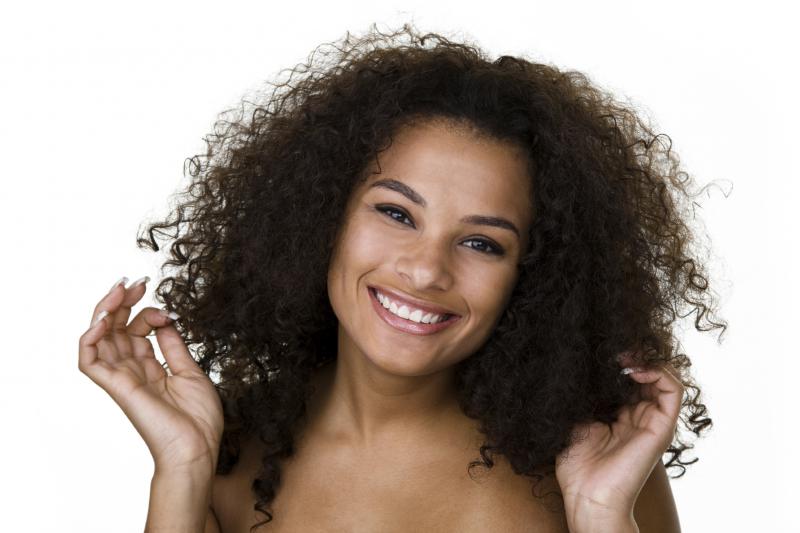 These classic curls have always been the best choice for the ladies with thicker hair. The curls in this style have a very raw and rude look, giving the hair a look of great texture and they are holding up the shape pretty well. It is a great style to sport as it goes equally well with all kinds of face shapes and can be worn with any kind of outfit – from the simple and casual top with jeans, to a formal long dress. 
The Soft Curls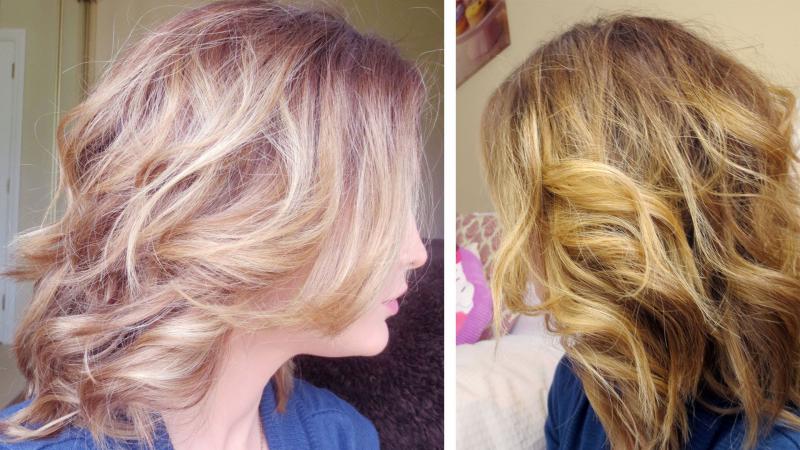 With its softened curls in this look with a shape reminding of calm beach waves, this style is a lot more formal. This is definitely not the mainstream hardcore curly style that everyone imagines, but some waves will most surely get the best of your look. They give the whole hair more character and it is great for a formal dinner type of event. Works great when combined with a stylish long dress.
The Ponytail

The Half Bun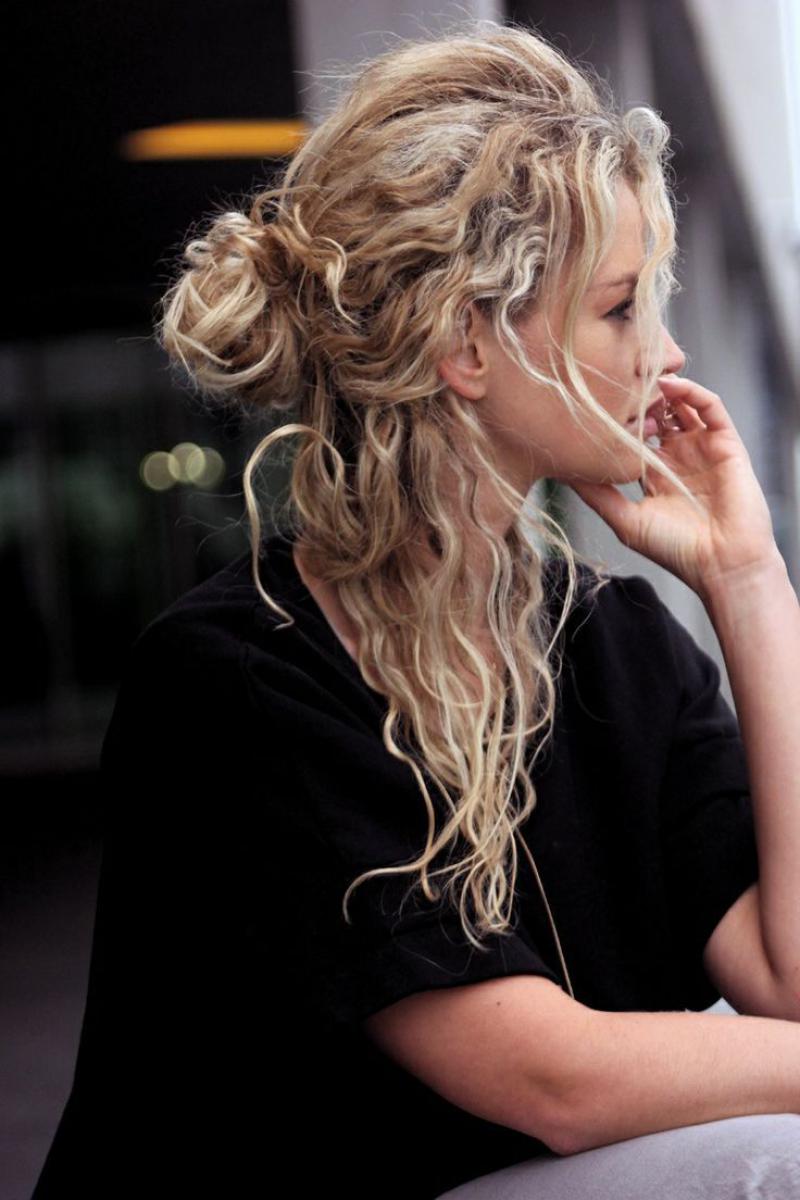 Buns have always been among the trendiest of styles. Celebrities keep using them in all kinds of situations, red carpet events, for formal dinners or even for an everyday simple walk in the park with the kids, just because you want to get those locks away from your face. Here we have a pretty classic modification of that style. Here's what you do – part the hair in half, then tie the part in the front into a bun and just leave the rest loose. You can also leave some curls from the front loose to get an even more fashionable effect. 
The Beach Look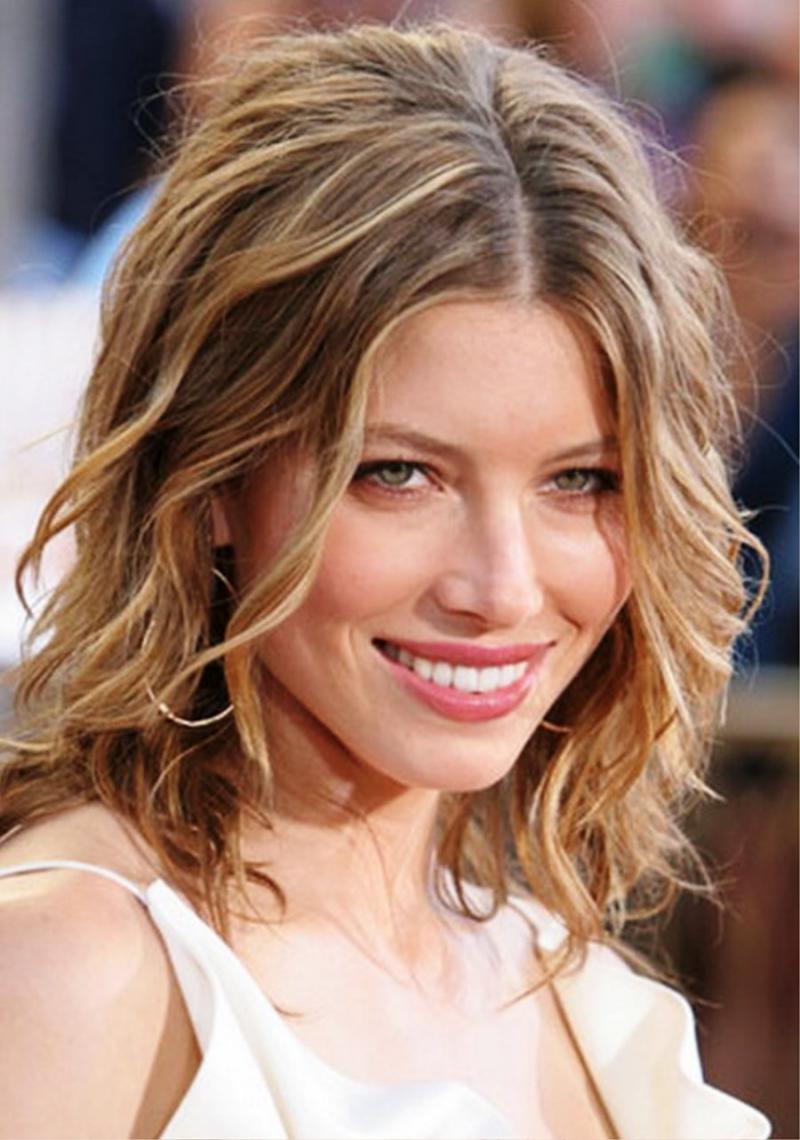 We can all agree that curly hair's absolute best look is when it's bouncy and fluffed up and even though here we have more of an uneven and spread curls it is still a pretty great look. And your clothing should be tighter in order to enhance the hair fluff and to add more volume to the whole look. 
The Bun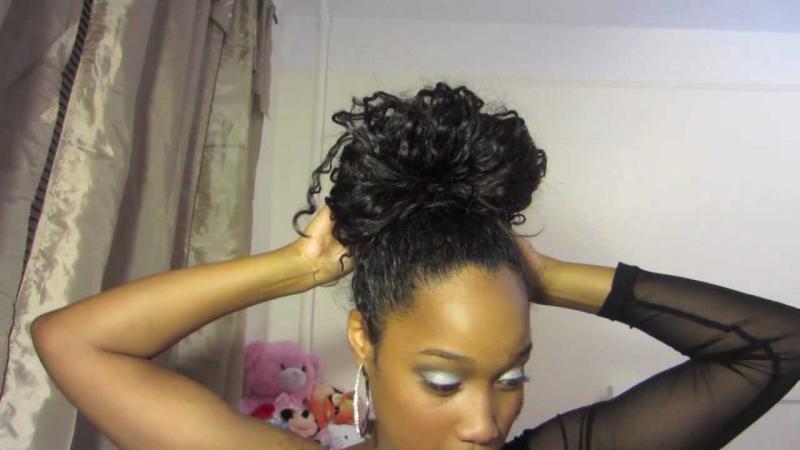 If you have a rather thick medium sized curly hair, summer is definitely not your favorite season. But do not worry here is the perfect solution for you – a high top knot  is the way to keep the unbearable heat away in the hottest days and if neatly done it looks stylish and alluring. Just gather the hair at the crown of the head and precisely tie it into a top knot. You can even add more effect to that by adding some accessories, like a ribbon at the back or a bow. 
The Braid Band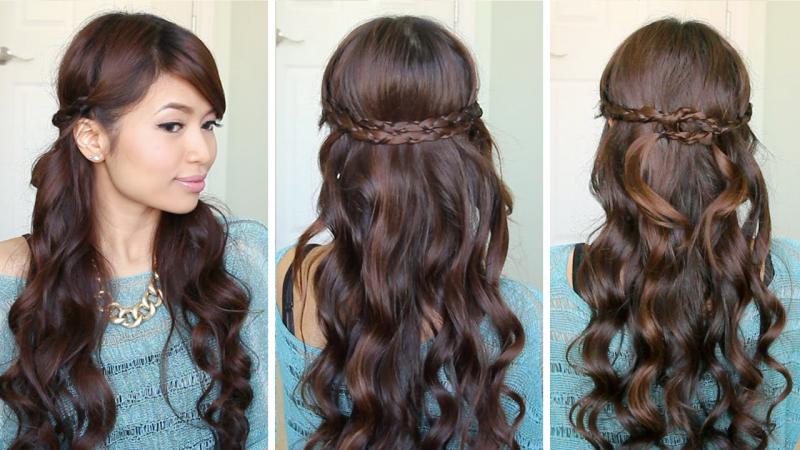 Braids have forever been an exciting and fun thing to add to your hairdo, ever since early childhood years, as it almost brings the hair to life, gives it more character. This look is pretty easy to get – just take a lock from the side and braid it all the way to other side taking it through the back of the head and then pin it down. 
The Low Bun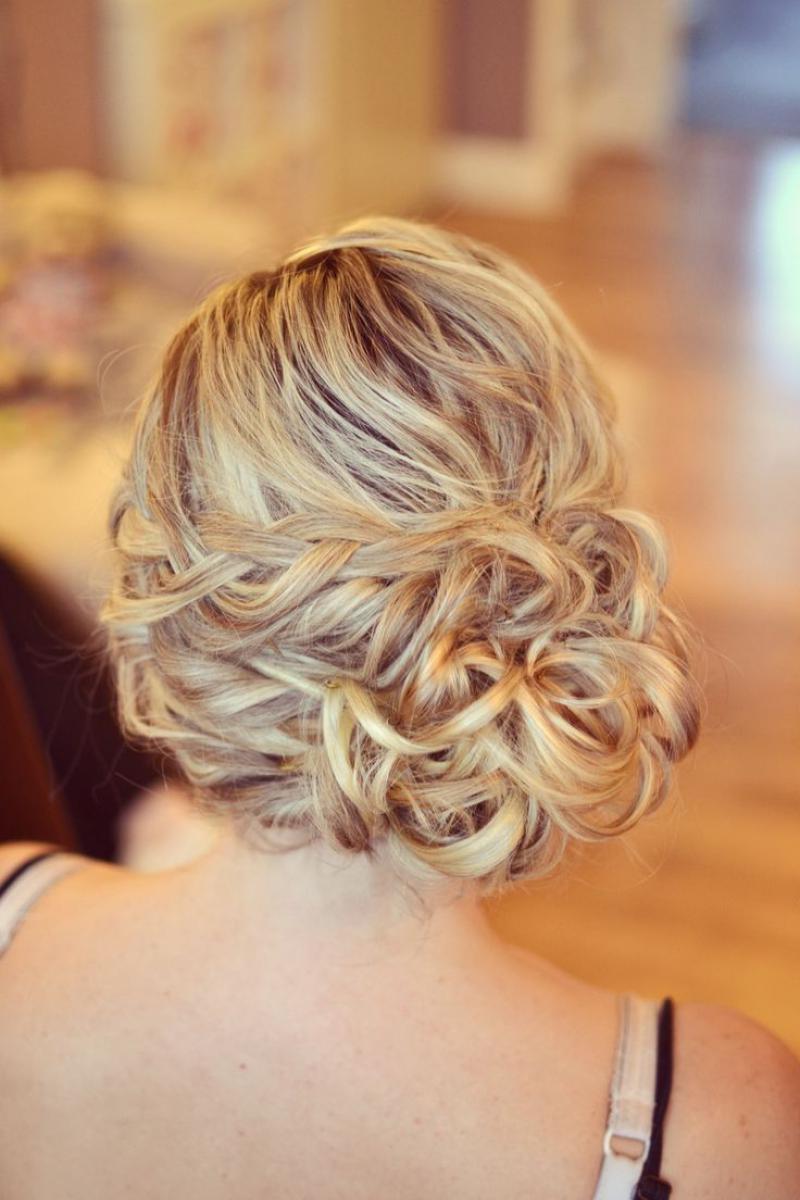 Low buns are usually a symbol of sophistication and class. So, this one is definitely one of the more formal types of styles. It is great for the red carpet, for the wedding day and all kinds of formal events. So, grab your hair and style it into a low hanging bun with enough locks propped out to add a bigger effect to the whole look. You can either pin it down, using some bobby pins or clipping it with a fancy clip, hidden somewhere in the hair. 
The Soft Waterfall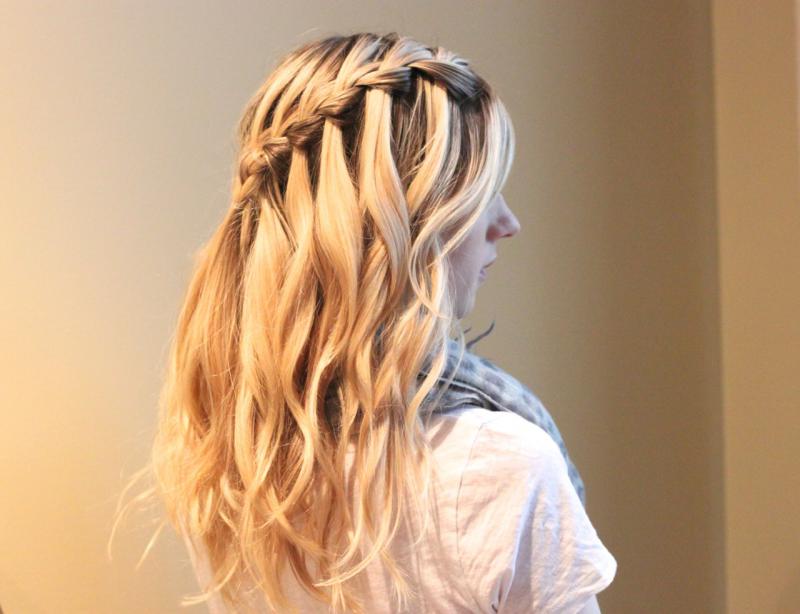 If you want to get a look like a Disney princess, then this is definitely the style for you. These, made on purpose, soft curls rolling down the head in combination with a classic waterfall braid is the look that will leave you breathless. This is definitely the biggest head-turner on this list.