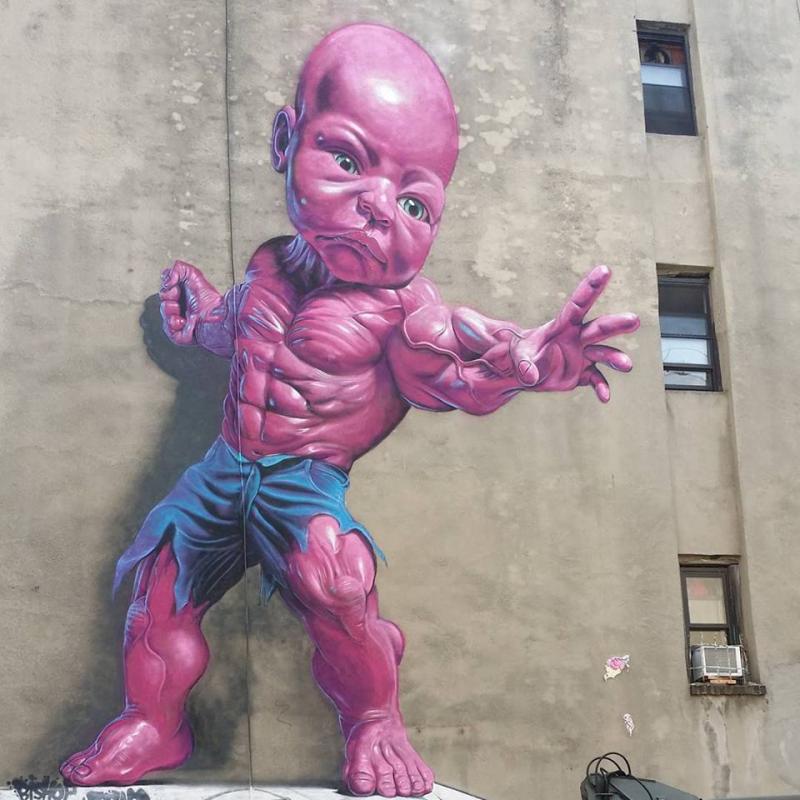 After painting his signature Temper Tot figure located on 114 Mulberry Street in Little Italy, New York. Ron English decided to add a pink brother to his original piece. The new pink baby Hulk painting is looking as incredible as the original green baby Hulk.
For those of you who don't know who Ron English is, I can tell you that he is one of the most productive and recognized artists alive today. He has bombed the Global landscape with unforgettable images, on the street, in museums, in movies, books, and television.
English's signature term POPaganda describes his signature mash-up of high and low cultural milestones, referring superhero mythology to totems of art history.