The ocean floor by itself is a beautiful place. However the marvels we can see down there do not end with its landscape and marine life. Sometimes manmade creations can find their place and make the view even better. Either deliberately or not the statues, photographs and whole cities plunged under the oceans can and will take your breath away with their beauty and secrets. Here are 10 of them:
The works of Jason deCaires Taylor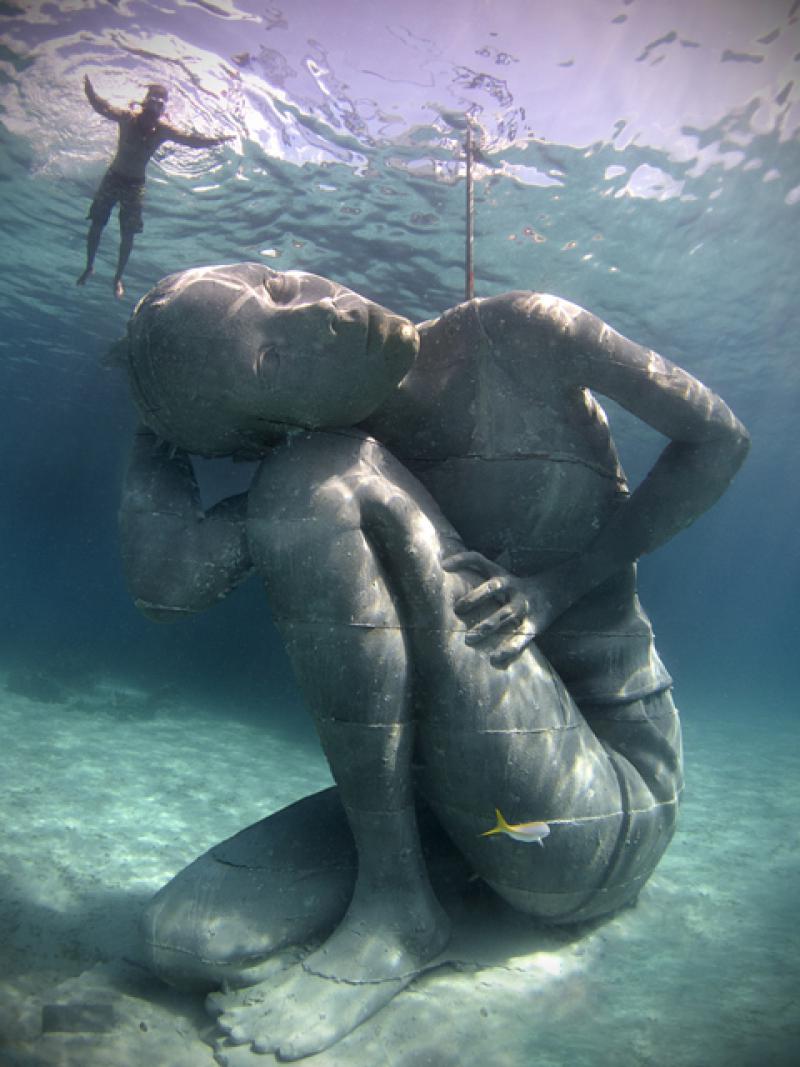 Nothing quite captures the natural beauty of the seafloor  and the art, made by man, like the statues created by Jason deCaires Taylor. His work can be seen in Moilinere Bay Sculpture Park, Grenada and Cancun, Mexico at about 5 meters underwater. The statues themselves are very unique not only because of their form and environment, but also because they are constantly in motion, due to the sand beneath them. They are also artificial rifts, which attract marine life, creating a feeling you'll never experience in the cold halls of an art gallery. As long as you are a diver of course. Perhaps his most famous work are the Vicissitudes, a group of children holding hands and forming a circle underwater.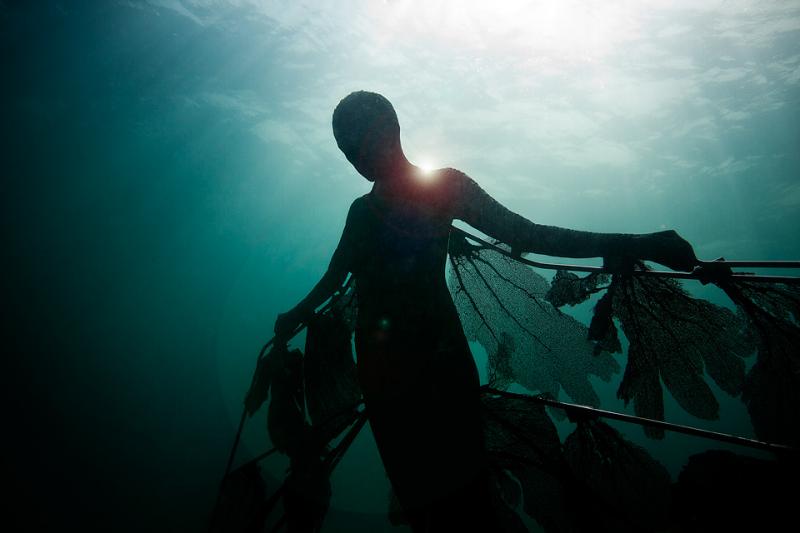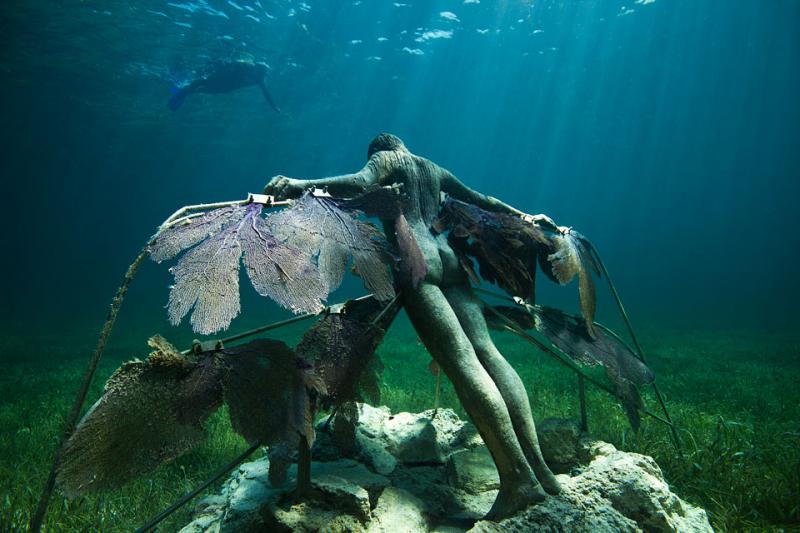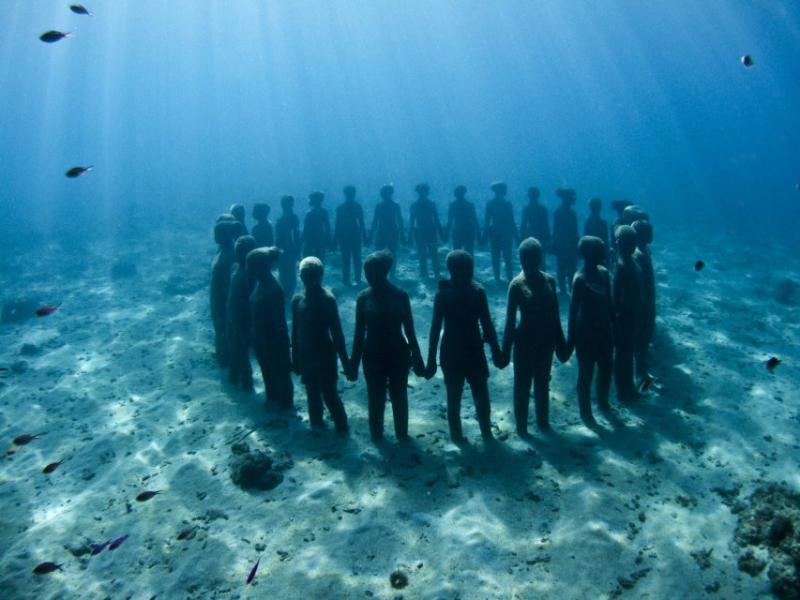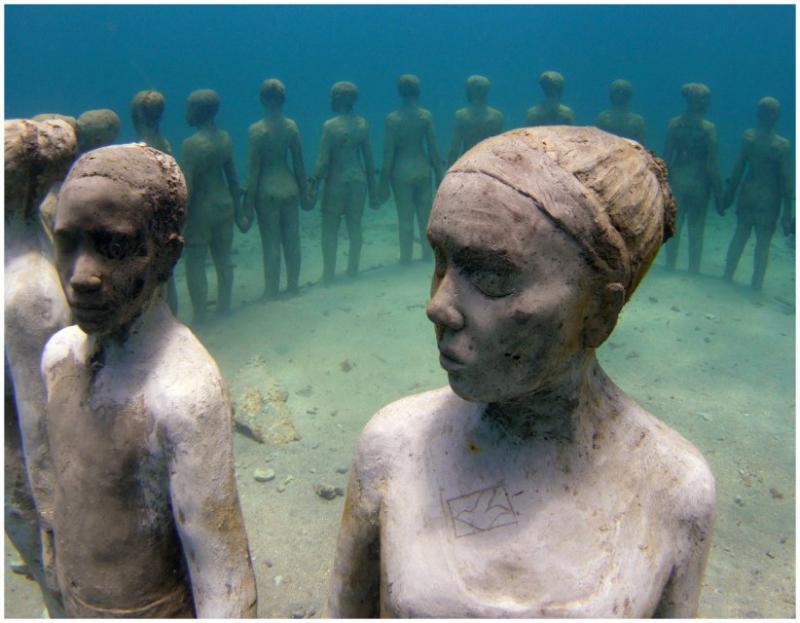 Christ of the Abyss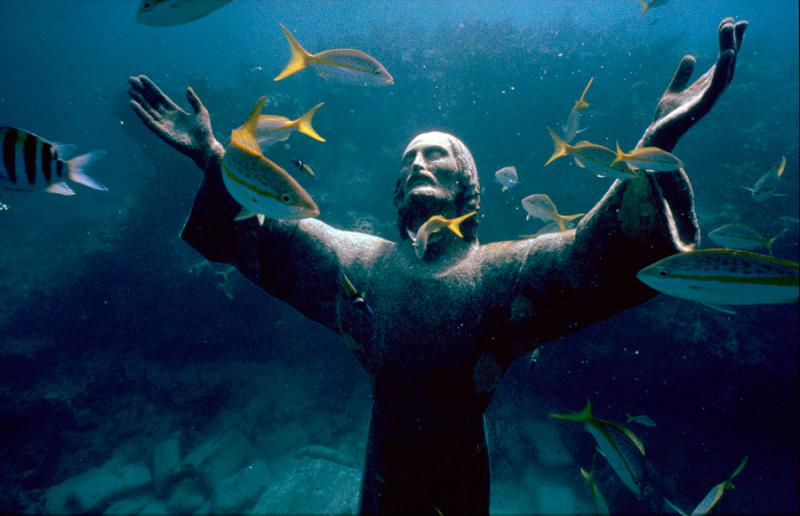 A 4000 pound bronze statue of Jesus Christ sits in the shallow depths of Key Largo, Florida at about 8 meters underwater. It is one of the most famous underwater sites on Earth and can be reached by divers and snorkelers alike. Guido Galletti is the sculptor, who made the statue and later donated it to John Pennekamp Coral Reef State Park. As it happens with most of the spots on this list, coral formations and ripe marine life are pretty common, which makes the dive a very pleasant(and even religious) experience.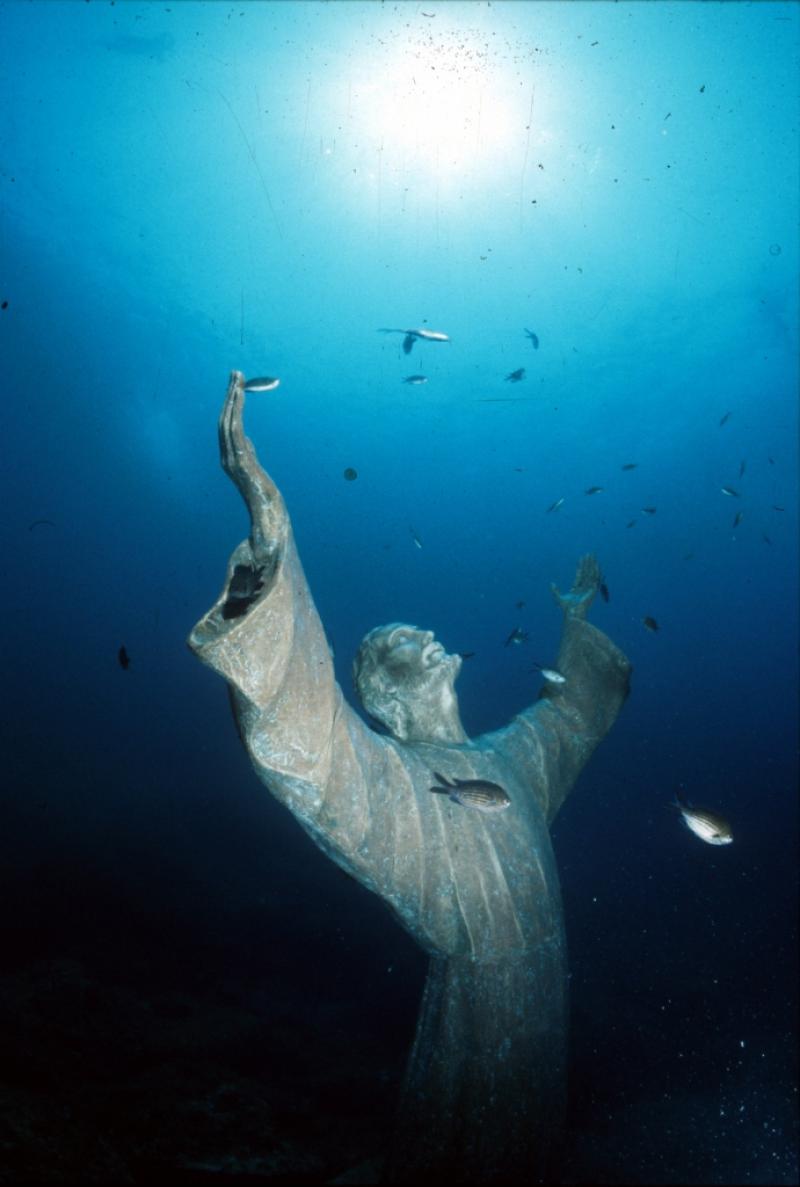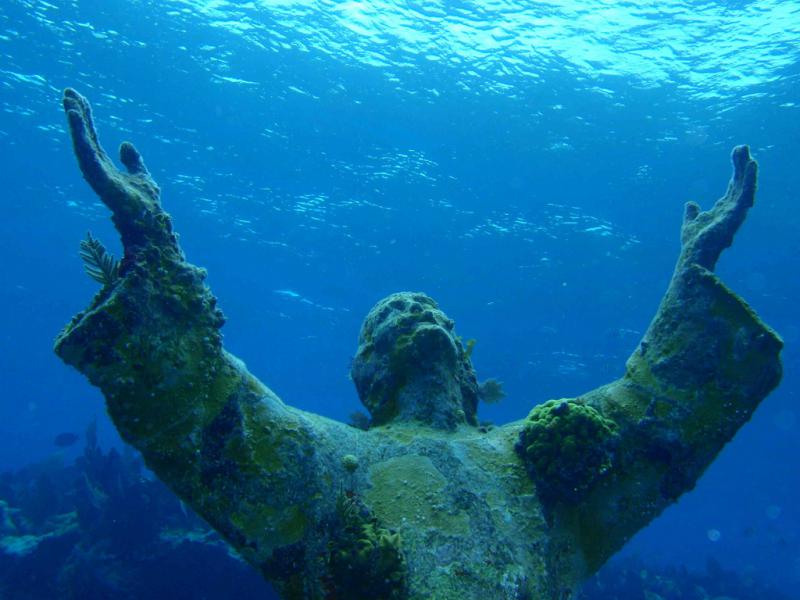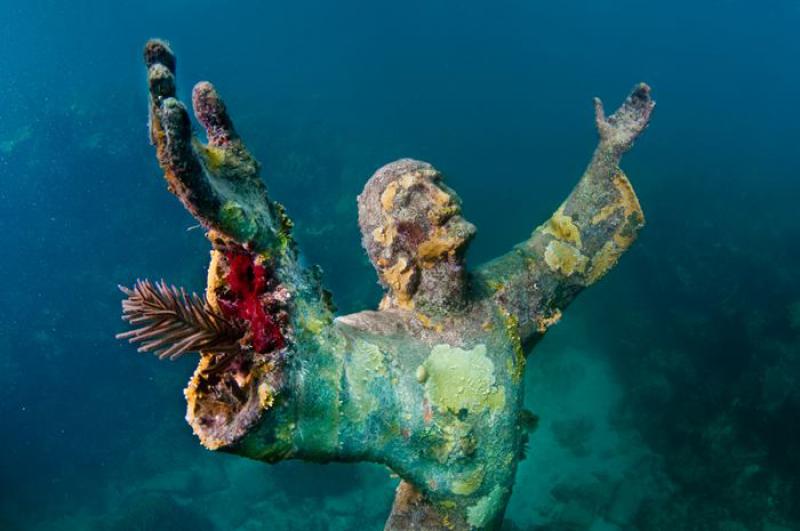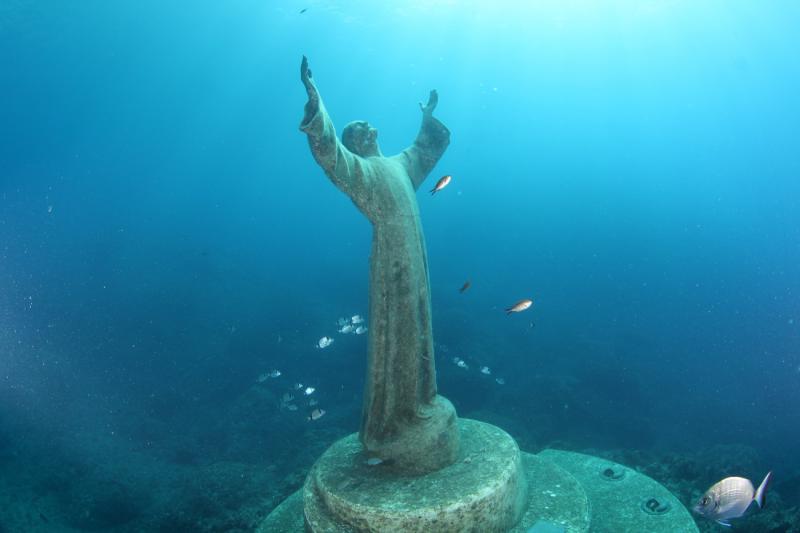 The Buddha under the sea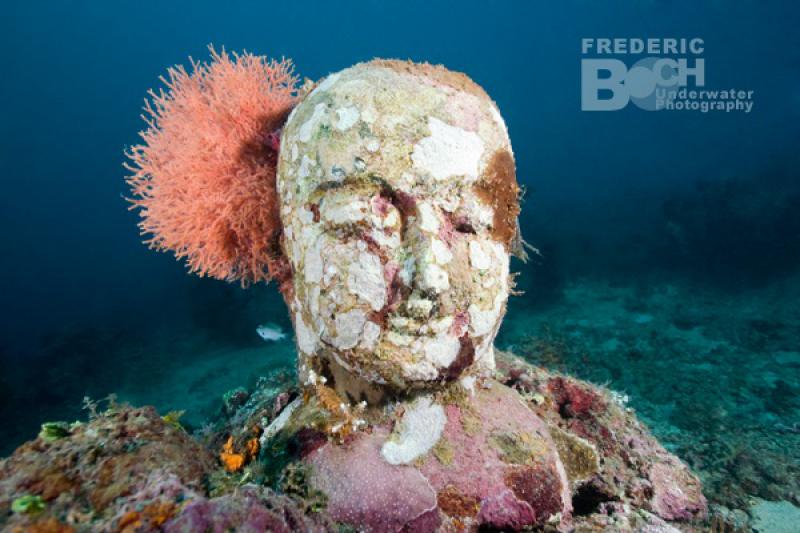 Bali, Indonesia is the home of some of the most amazing underwater Buddhist ruins. Interesting to note is how Bali has kept its population mostly Hindu, while the majority of Indonesia are Muslim. The ruins themselves are located between 15 and 30 meters underwater and contain a curious collection of Buddha statues as well as the elephant headed deity Ganesha. Sea turtles and electric clams are patrolling the premises of this forgotten temple and its walls, which are surprisingly in a very good condition.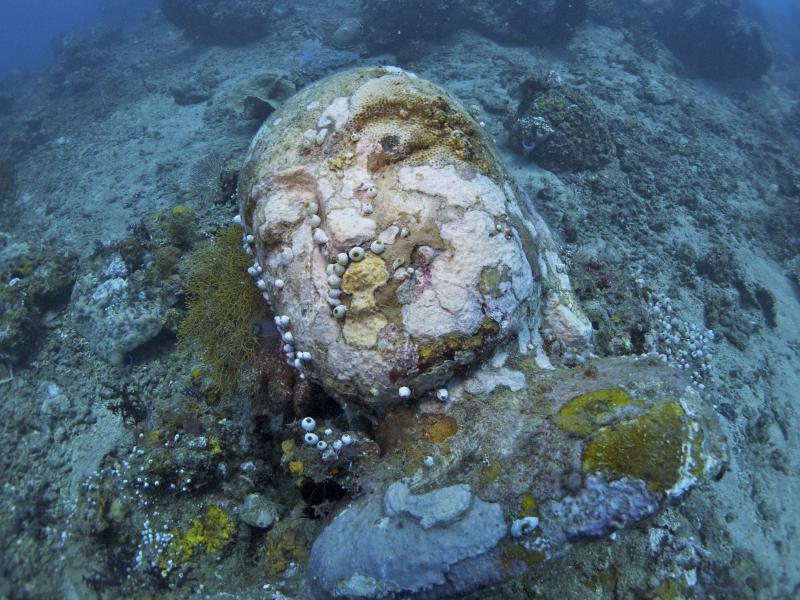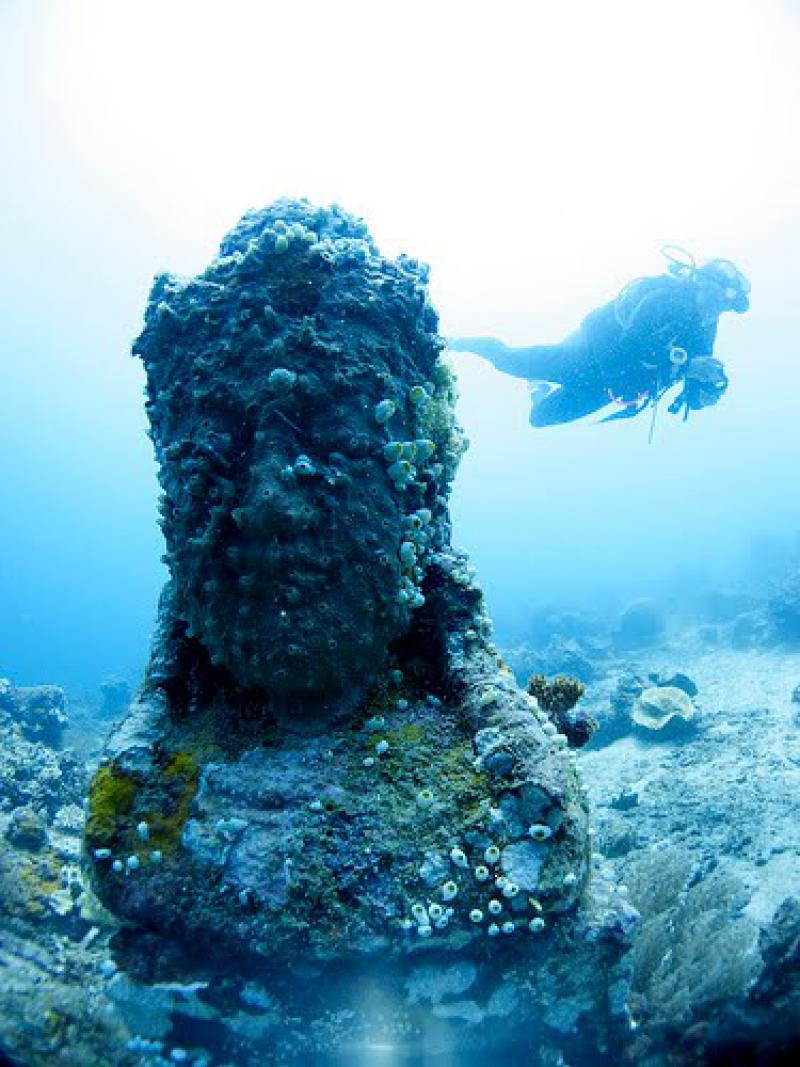 Haunting underwater art gallery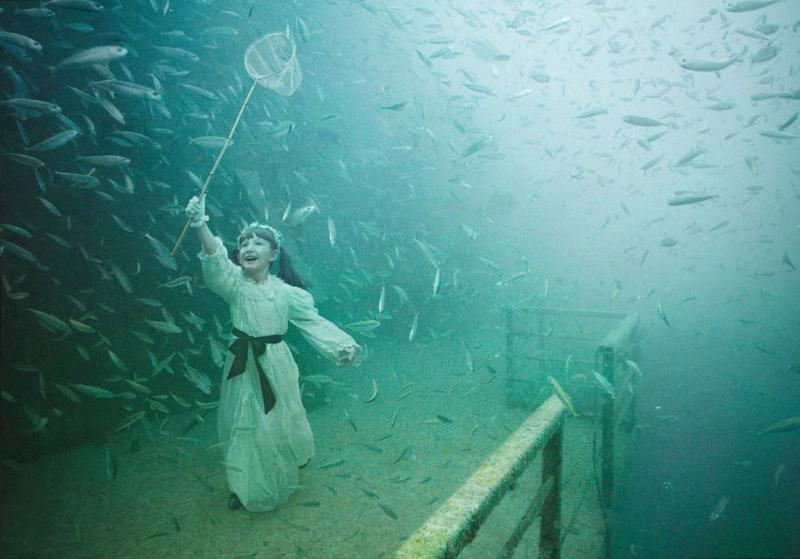 What is better than a sunken ship turned into a photo gallery? Andreas Franke, an Austrian photographer, has a knack for making his art very real. Haunting images of shipwrecks, with the people in them acting completely normal while fish are swimming everywhere around them, are the prime attraction on the SS Stavronikita, a freighter off the coast of Barbados. The exposition is located at about 100 feet under the sea and will offer divers some extreme look into underwater art. Another Franke exposition is located on USS General Hoyt S. Vandenberg, a sunken ship off the coast of Key West, Fla.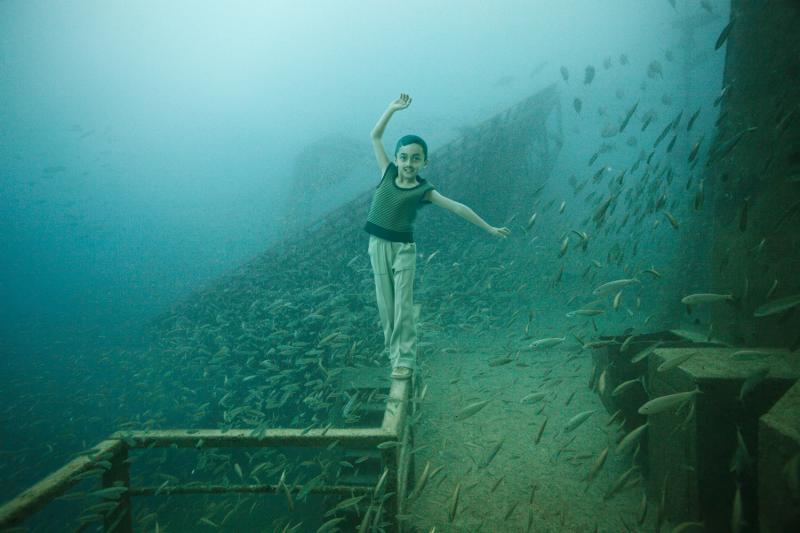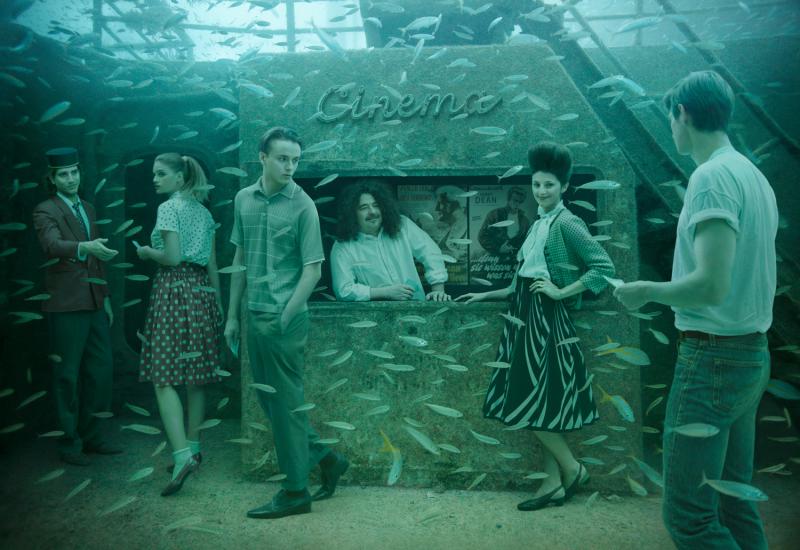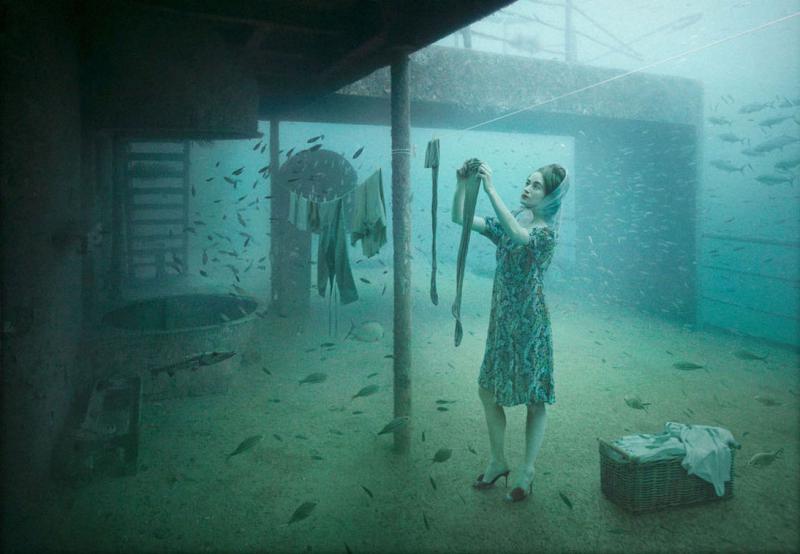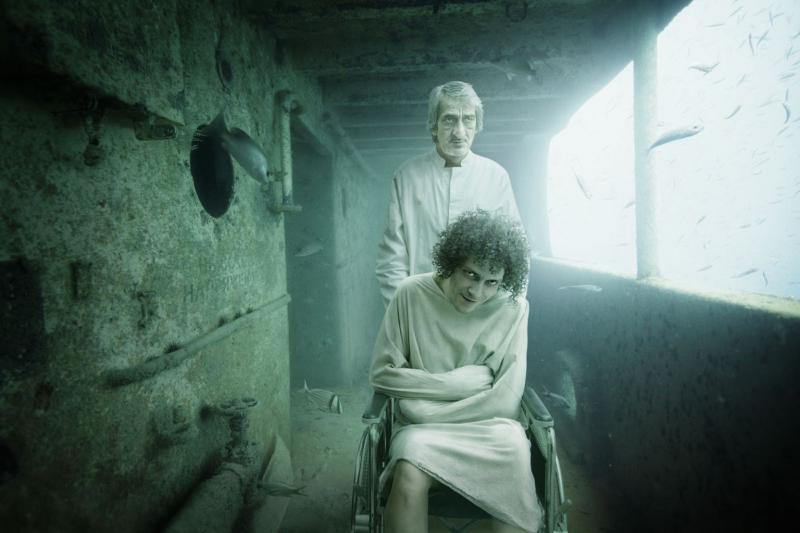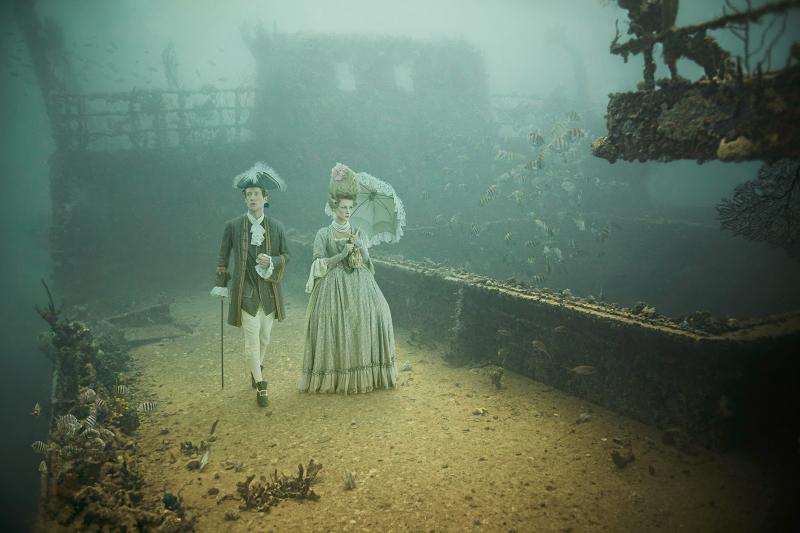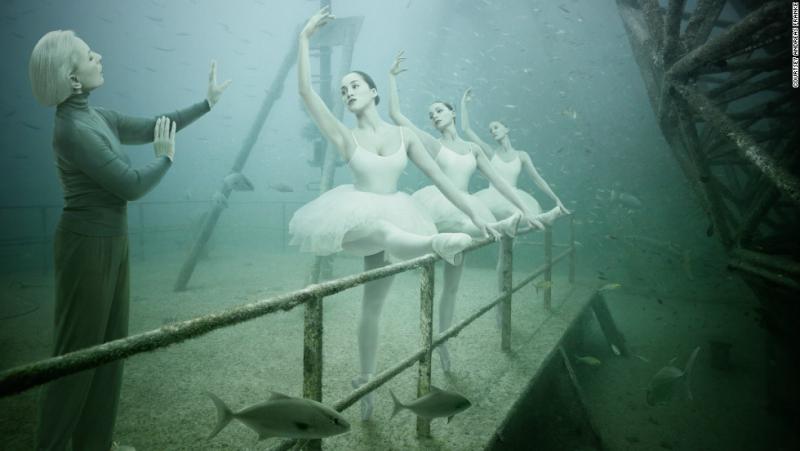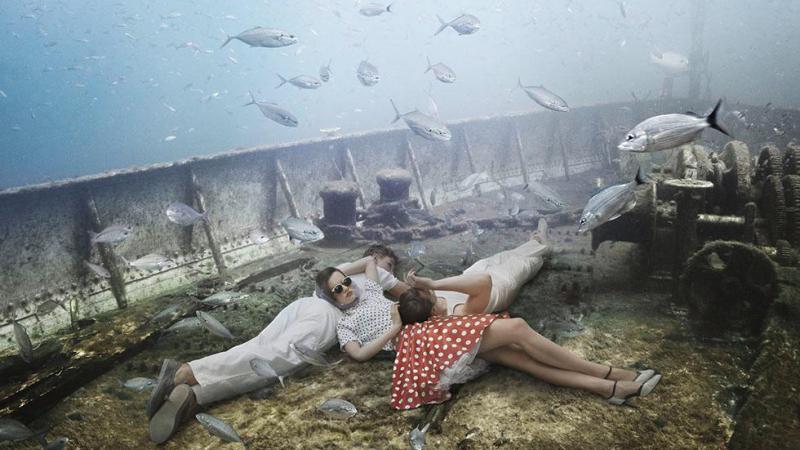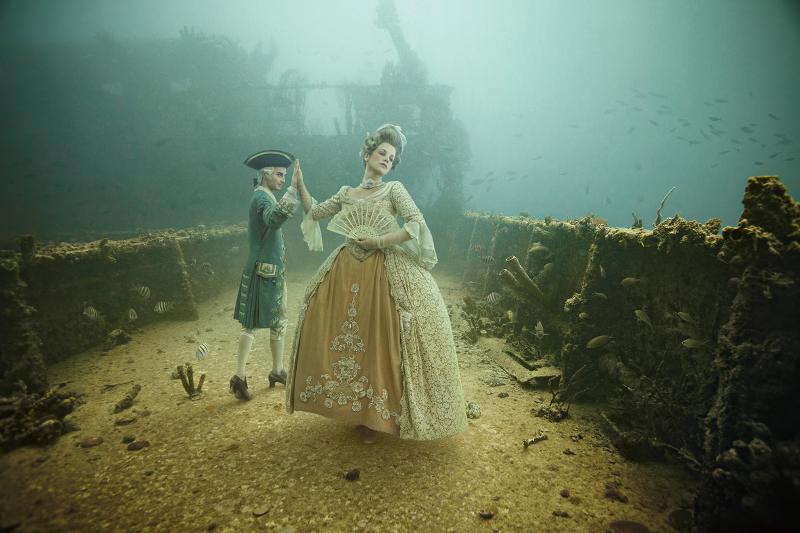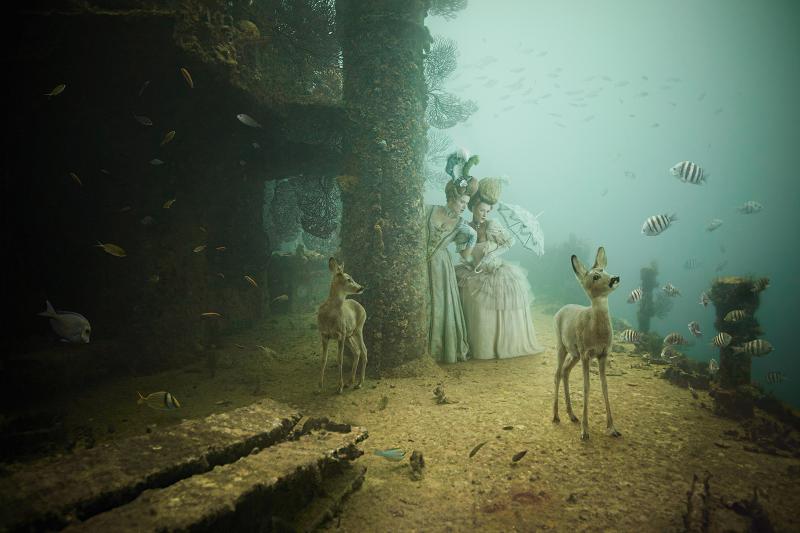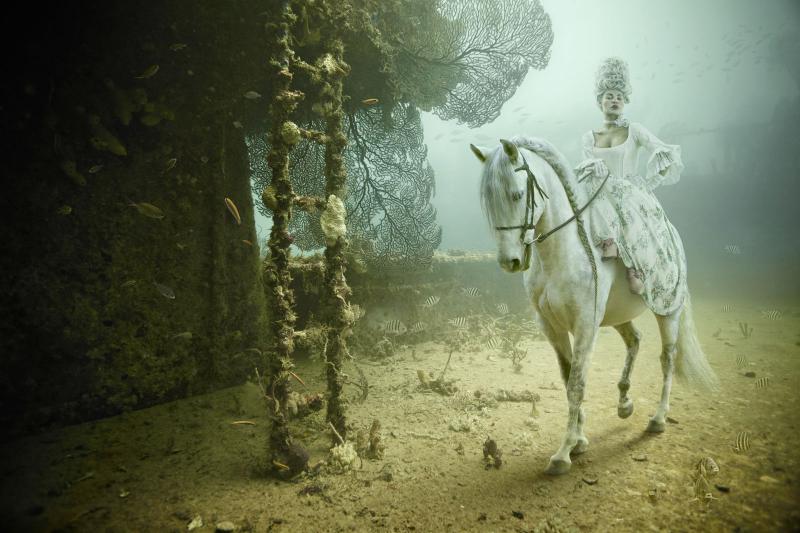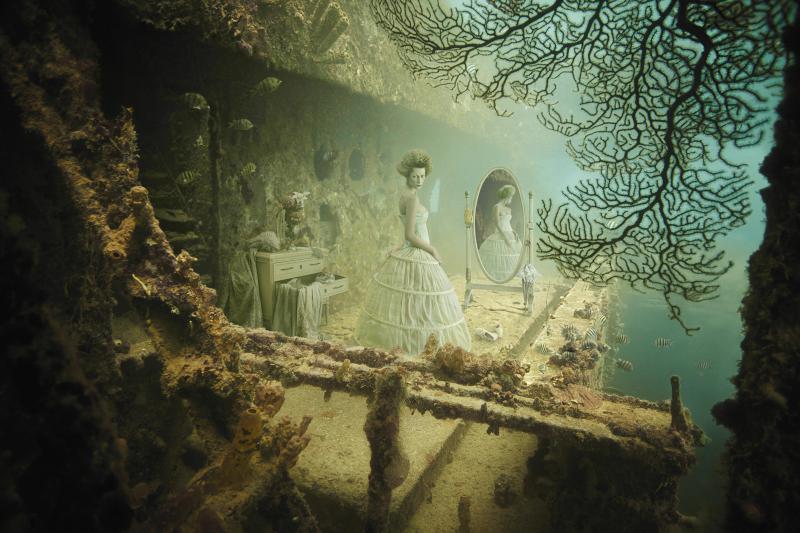 Cleopatra's palace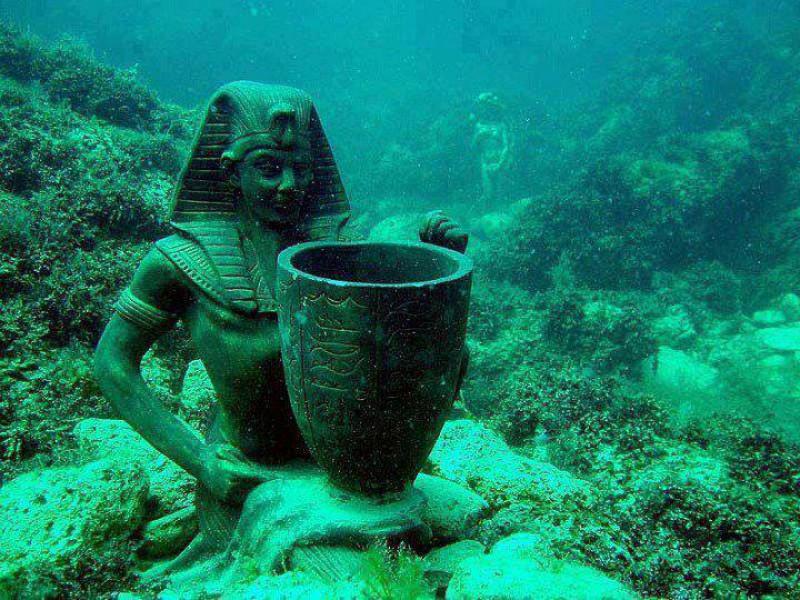 It is hard to find a better place to search for ancient artifacts than Cleopatra's underwater palace, located near Alexandria. The ancient Egyptian ruins offer everything a treasure hunter can ask for, from gold coins to giant granite statues in the temples. Unlike other such places, which have been desecrated by amateurs and the forces of nature, the palace and its structures were found almost intact, under a thick layer of sediment, which protected them from the salt water. Unfortunately nowadays most of the incredible finds have been taken out of the water, but the spot is still great if you dont mind cold waters and visibility issue. Its located only at about 5-8 meters under the Mediterranean Sea.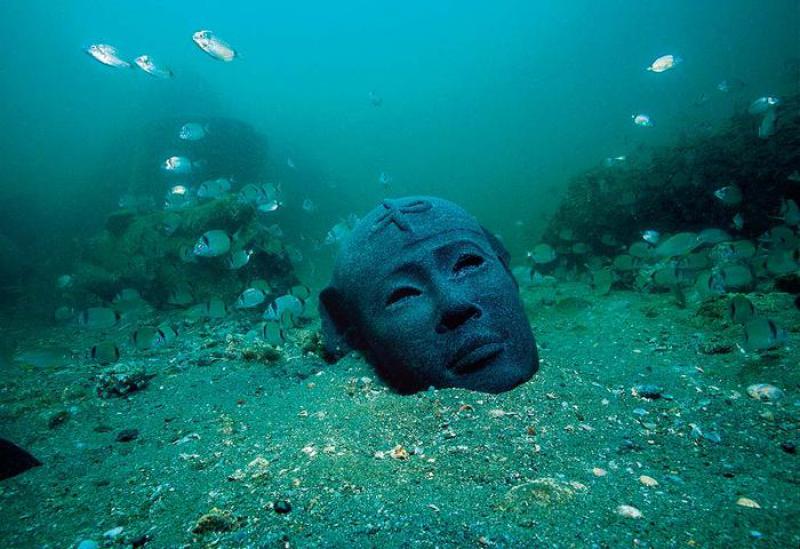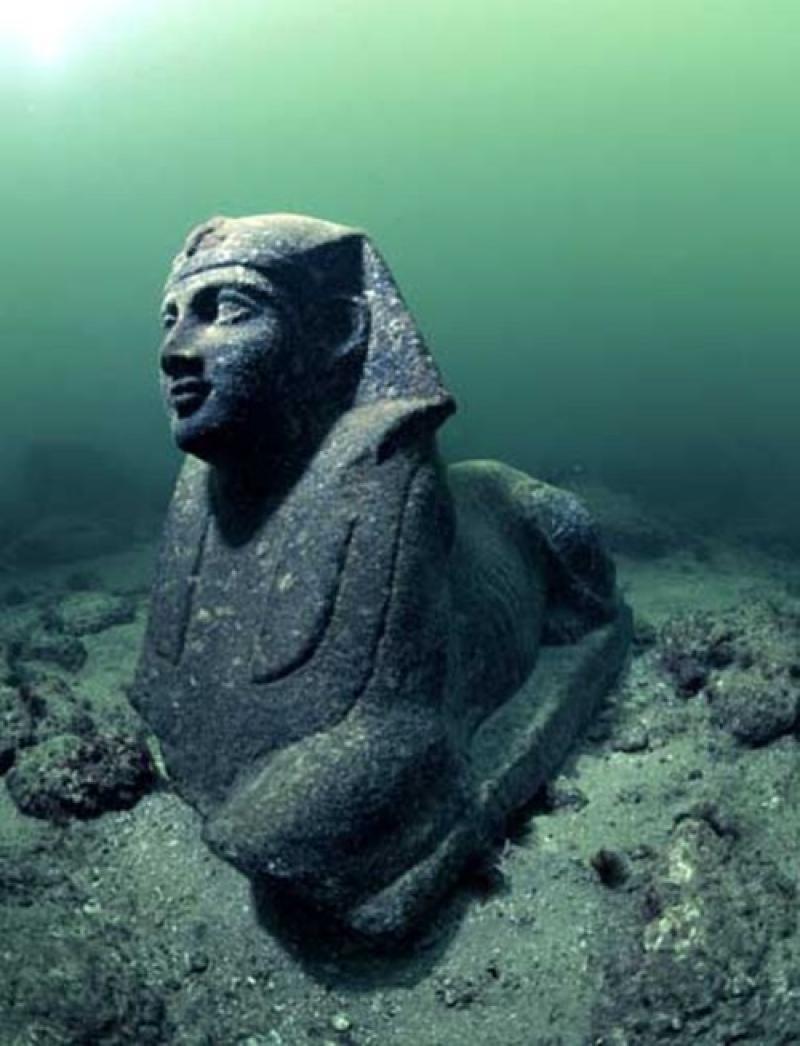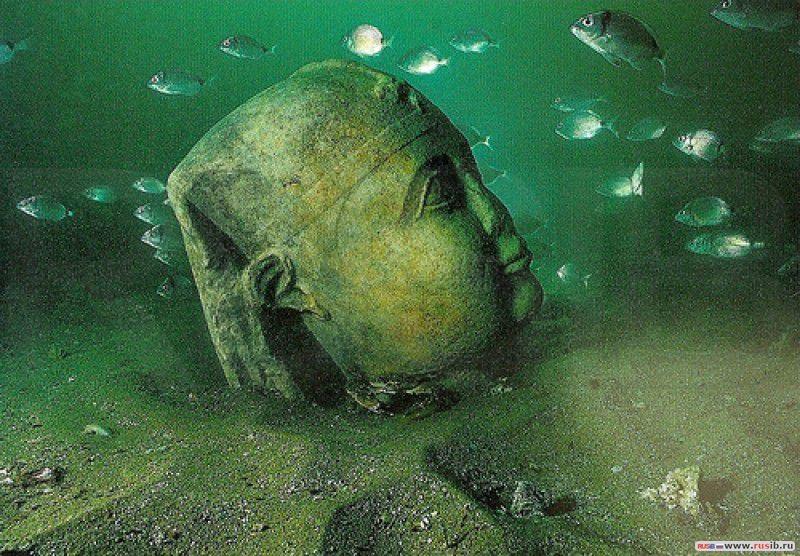 Neptune Memorial Reef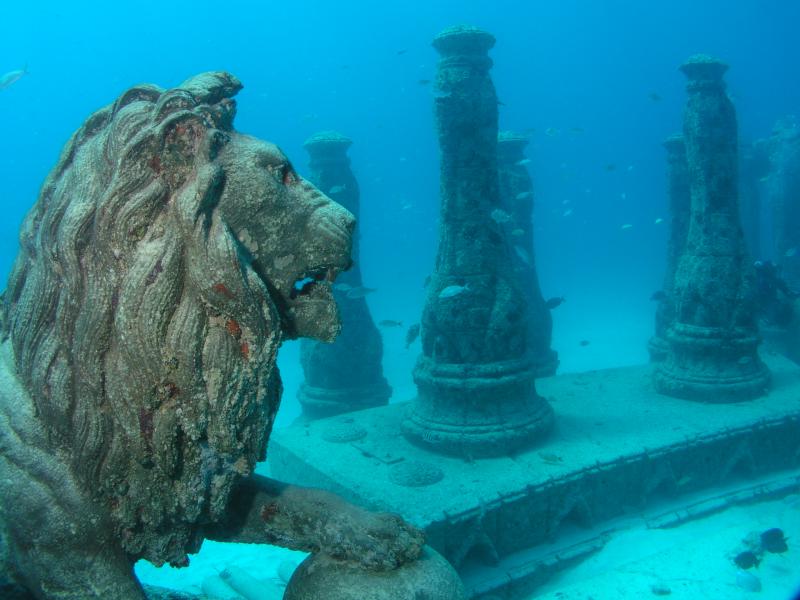 Burial at sea is not something uncommon, however the remains will simply not stay in the same place, it is like throwing ashes to the wind. This so called underwater mausoleum changes that. It is an artificial reef, very similar in design to today's cemeteries. Cremated remains are mixed with cement and added to the reef, with a plaque on top. It is a very ambiguous project, including things like gates, alleyways and benches. The Memorial Reef is located 5 kilometers off the coast of Florida's Key Biscayne. If you want to visit note that the thing is huge, perhaps the largest man made reef in the world.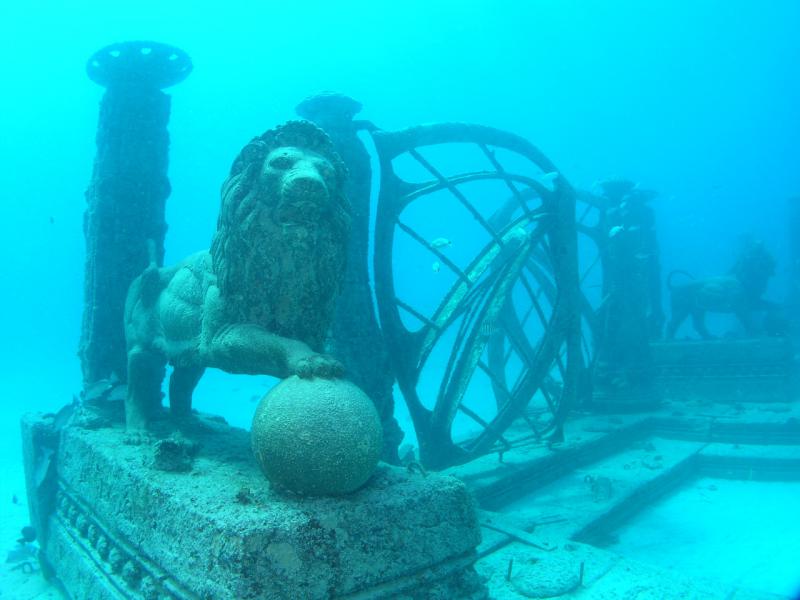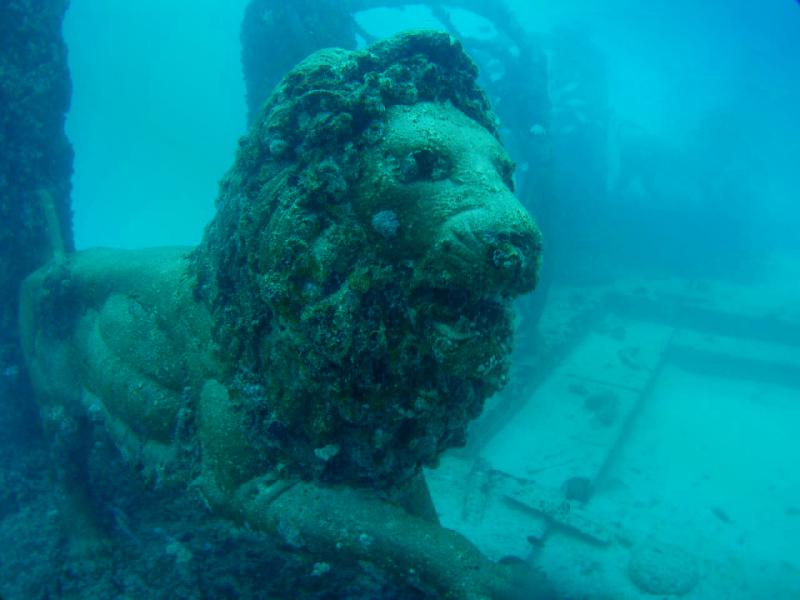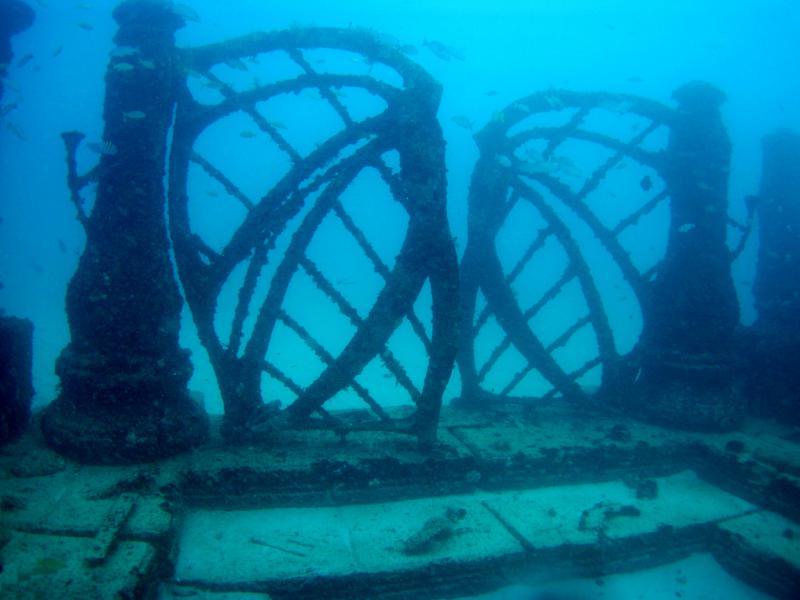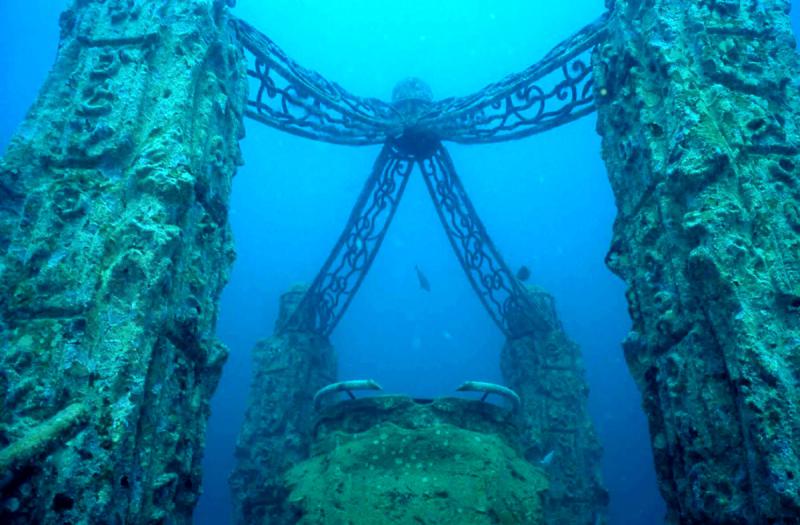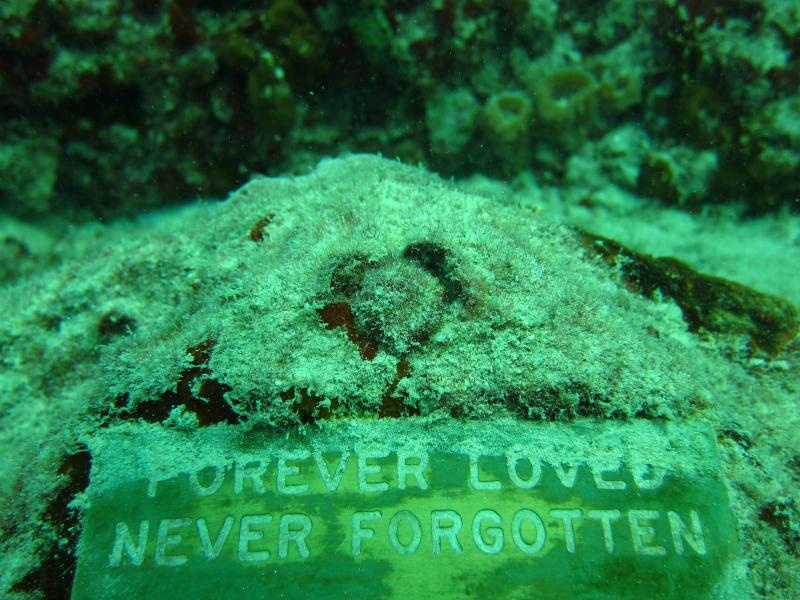 The Mermaid of Grand Cayman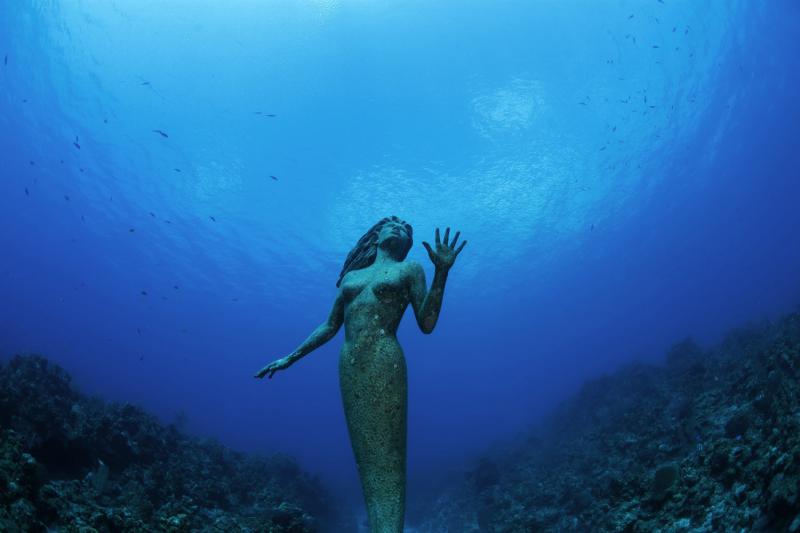 If you ever wanted to see Amphitrite, the wife of Poseidon, you are in luck. This famous mermaid statue is located at Sunset's House Resort, at about 55 feet off Grand Cayman, and was made by Canadian artist Simon Morris. The statue is 9 foot tall and putting it there was a challenge, but in the end it was worth it. Amphitrite has become one of the biggest diving attractions for photographers(perhaps because it is easy for her to stand still), at just a 10 minutes dive off the shore.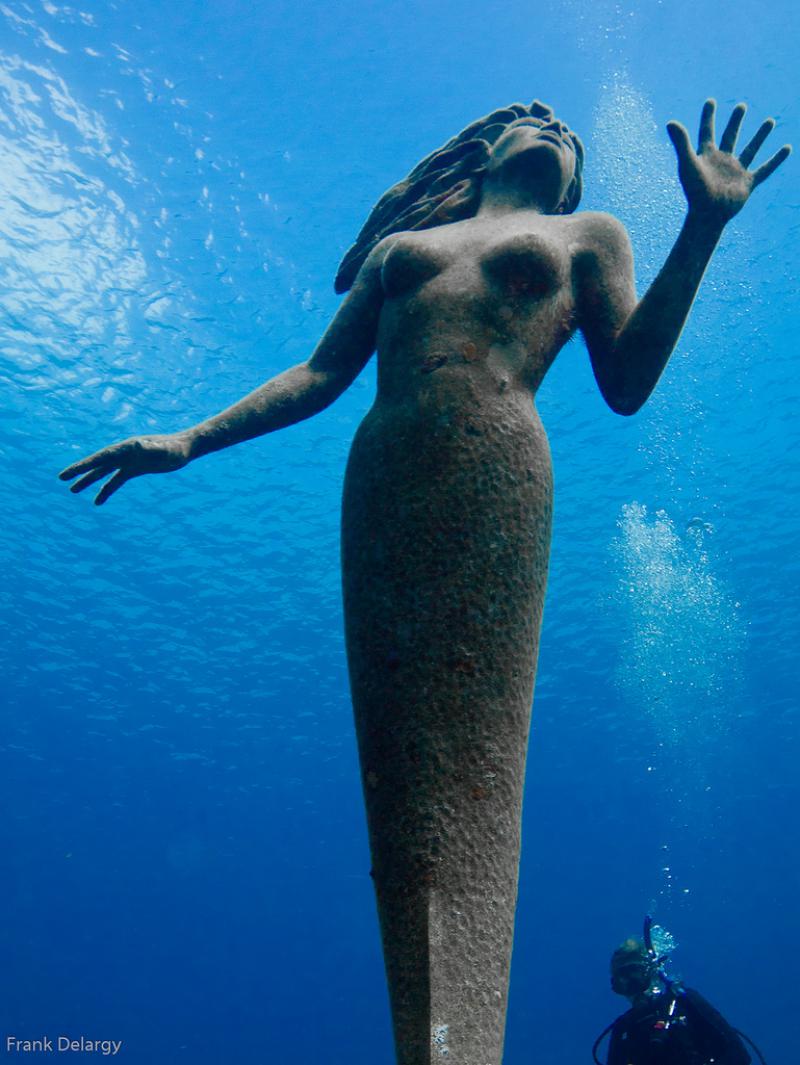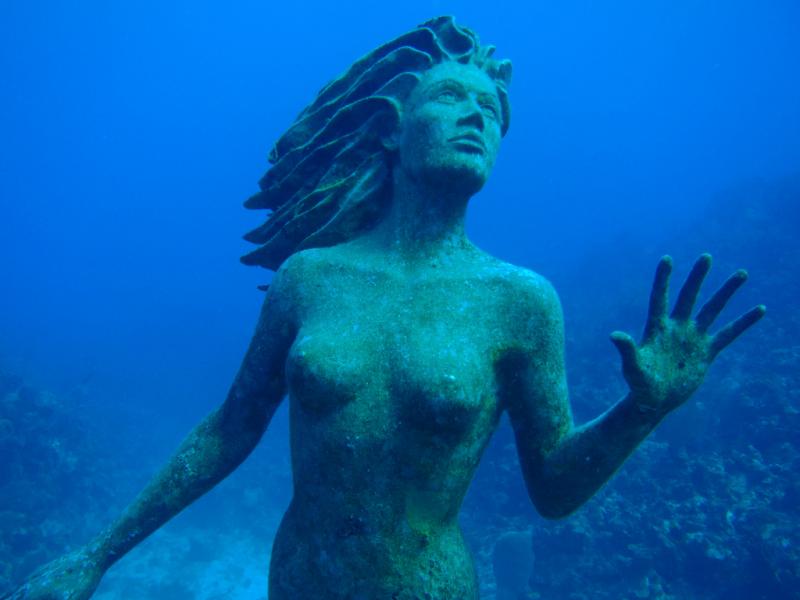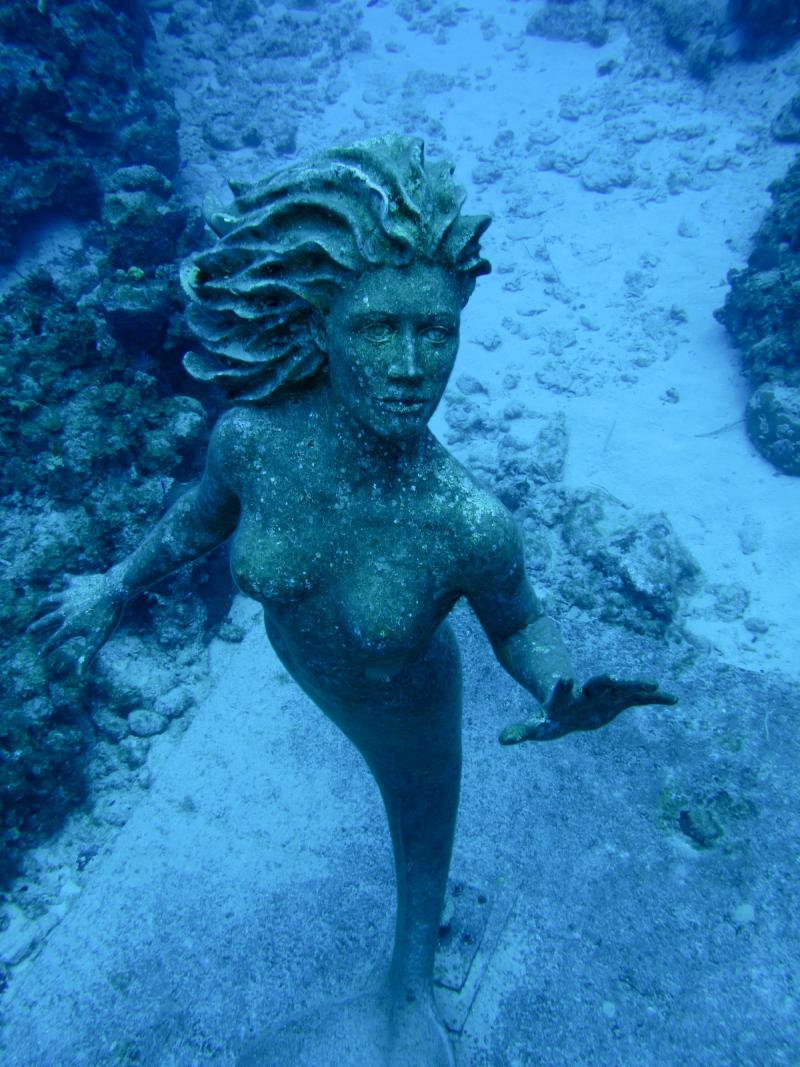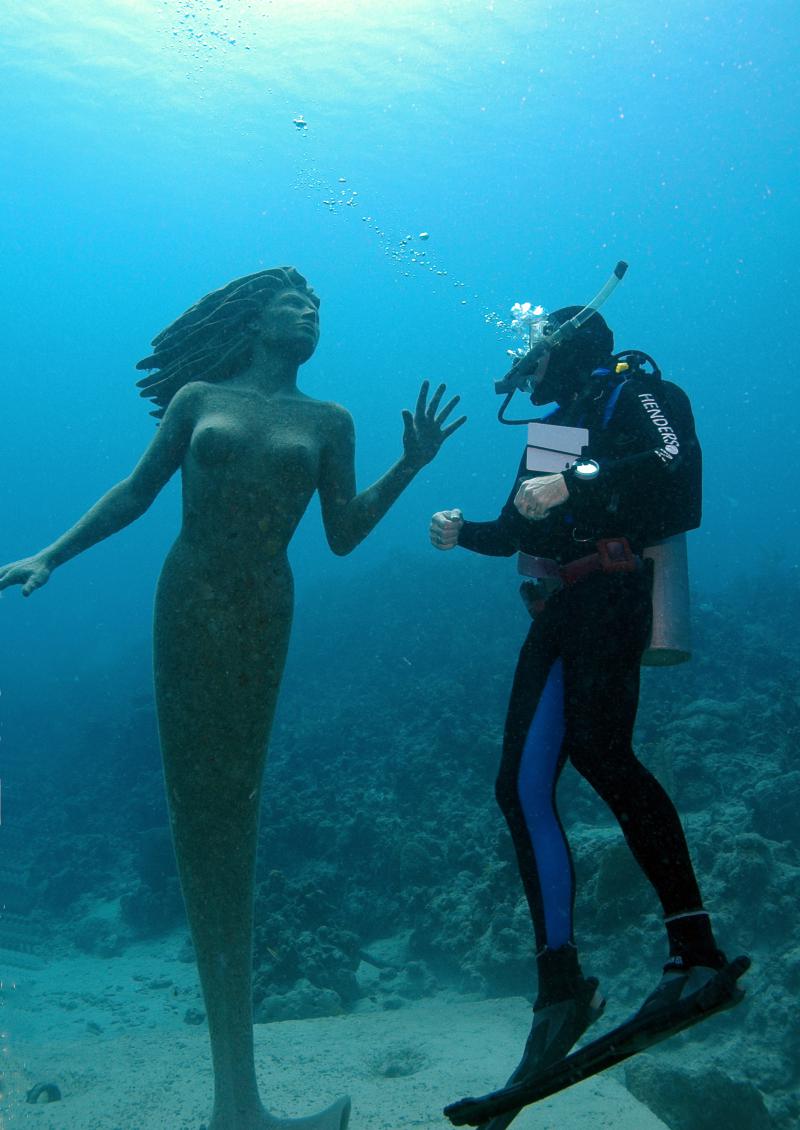 Easter Island Underwater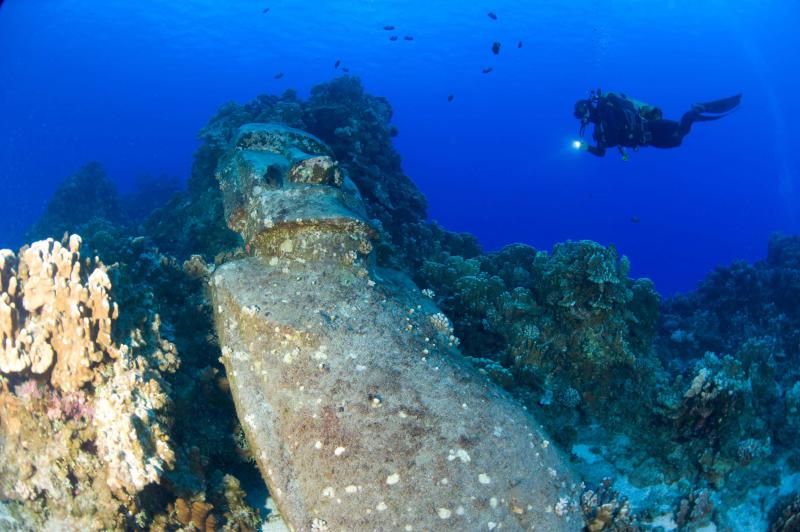 Easter Island is even more amazing underwater than on its surface. The unique location(6000 miles away from the nearest civilization) and volcanic origins offer some of the most interesting sea life in the Pacific. And the statues, of course. They are down there as well. The moai are about 7 meters tall and sit on the ocean floor, offering more questions than answers. Were the deliberately put there? Did they fall? Was there a flood, or an earthquake, similar to how other ancient ruins found their place under the sea? Or maybe it is just a prop(thanks, Kevin Costner). Either way Easter Island is one of the prime destinations for divers and researchers alike.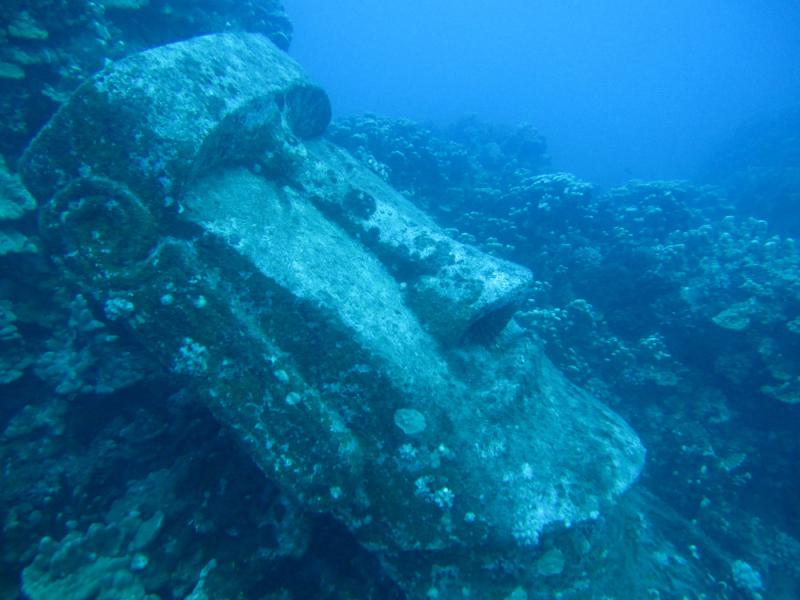 The Atlantis of the East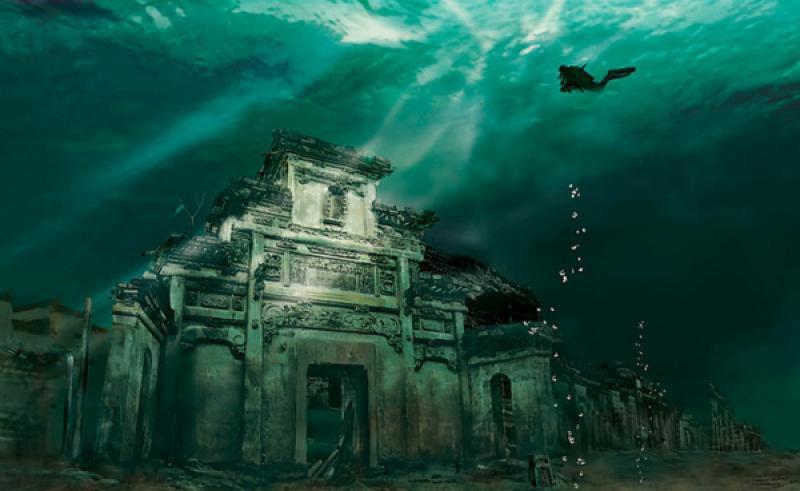 Or in other words the underwater city of Shicheng, China, located 40 meters under Qiandao lake in Zhejiang  province, 400 kilometers south of Shanghai. Unfortunately its history is not nearly as fascinating as Atlantis. In 1959 the city was flooded by a dam construction, its population relocated. Rediscovered in 2001, it offered researchers amazing and very pristine views of buildings and roads, dating back to 16th century. As it often happens, the water helped keep everything in great shape, while offering unforgettable underwater views and pictures. Divers can visit of course, the more experienced ones because after all the lake is quite deep.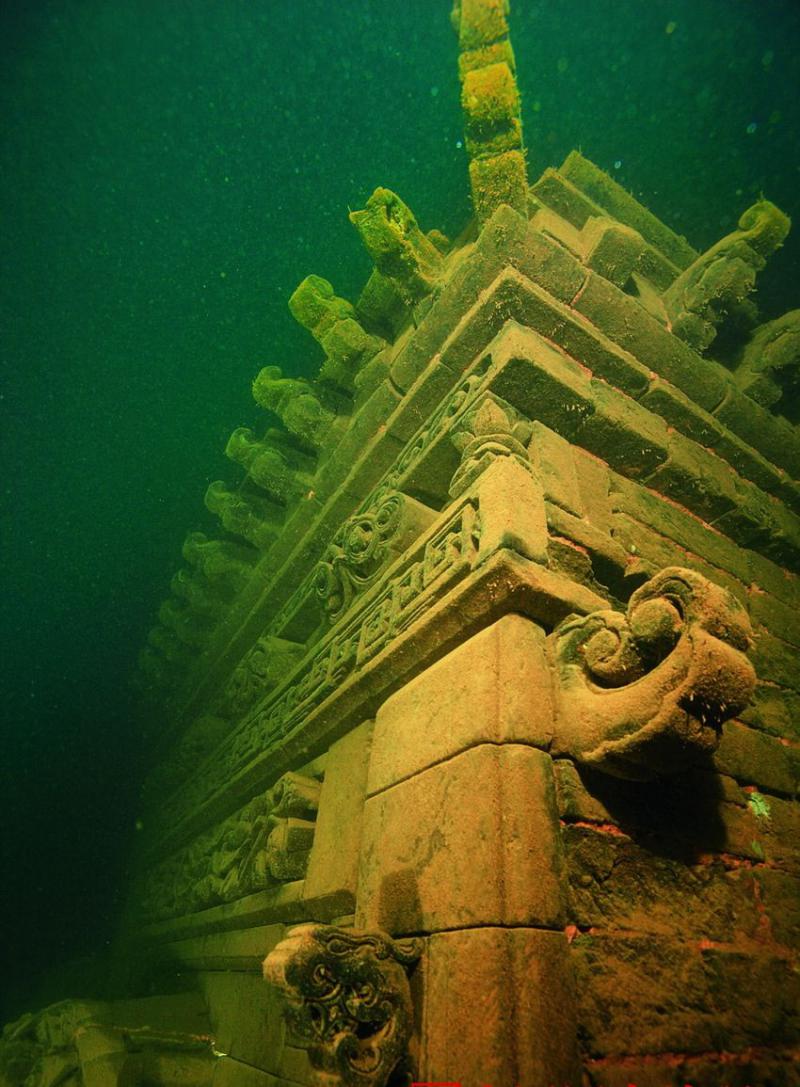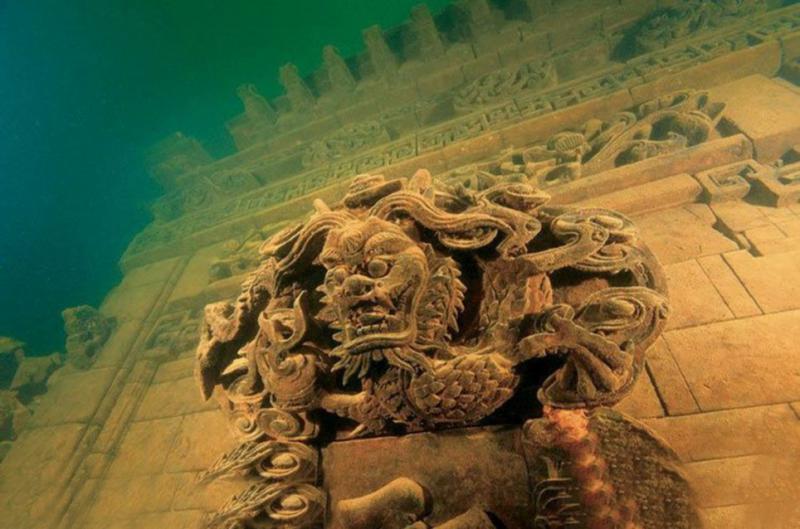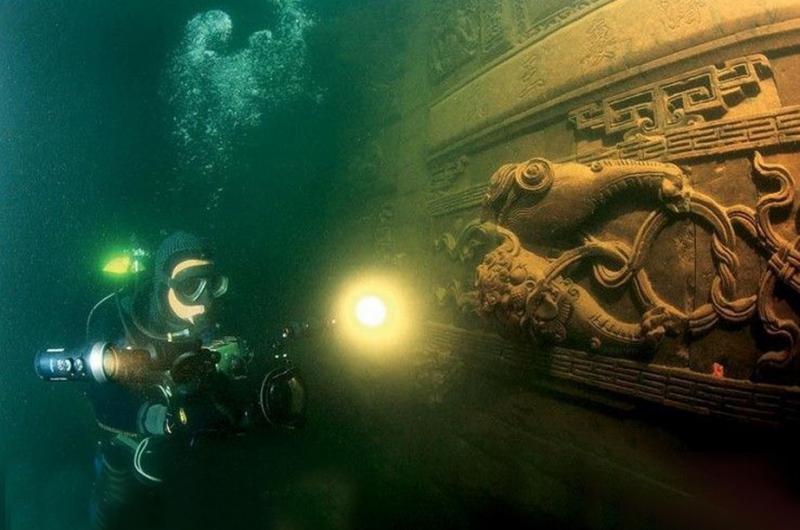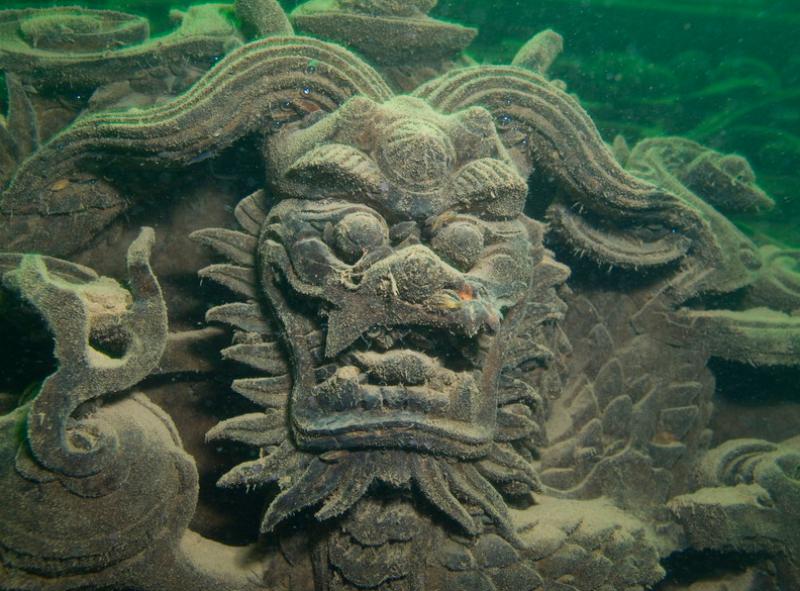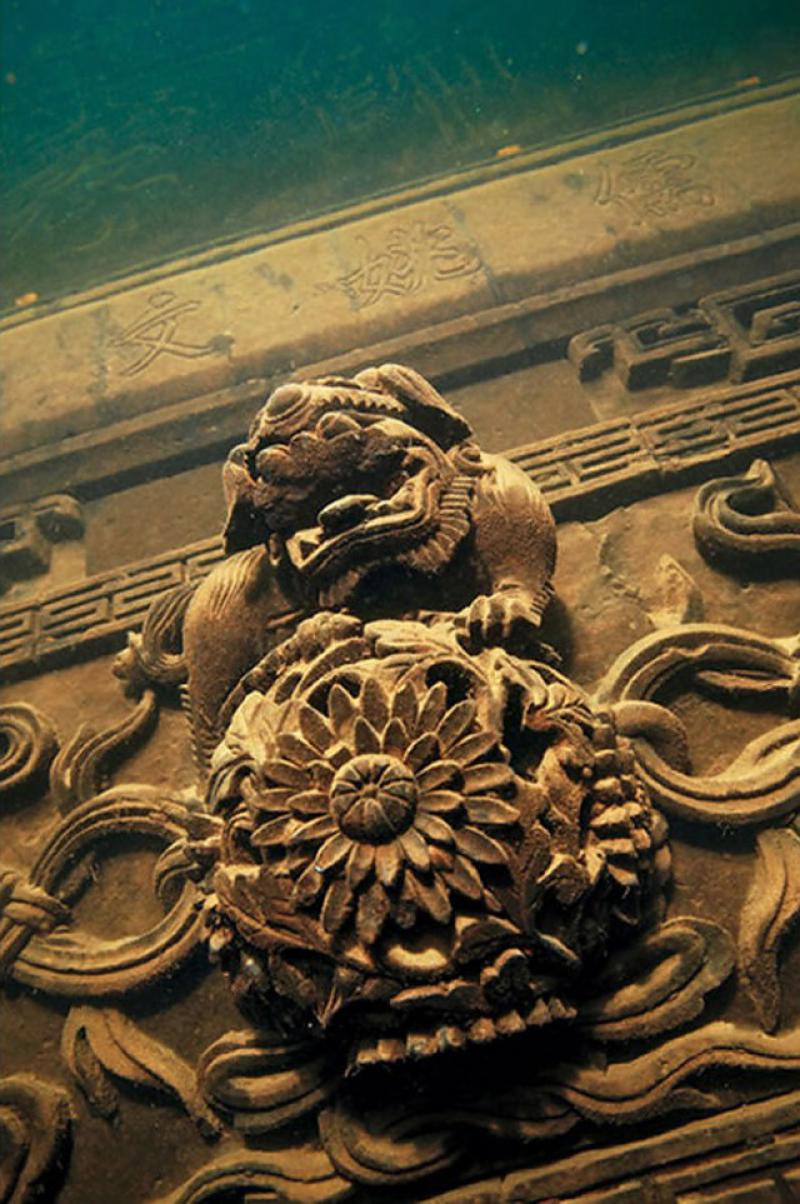 The city of Baia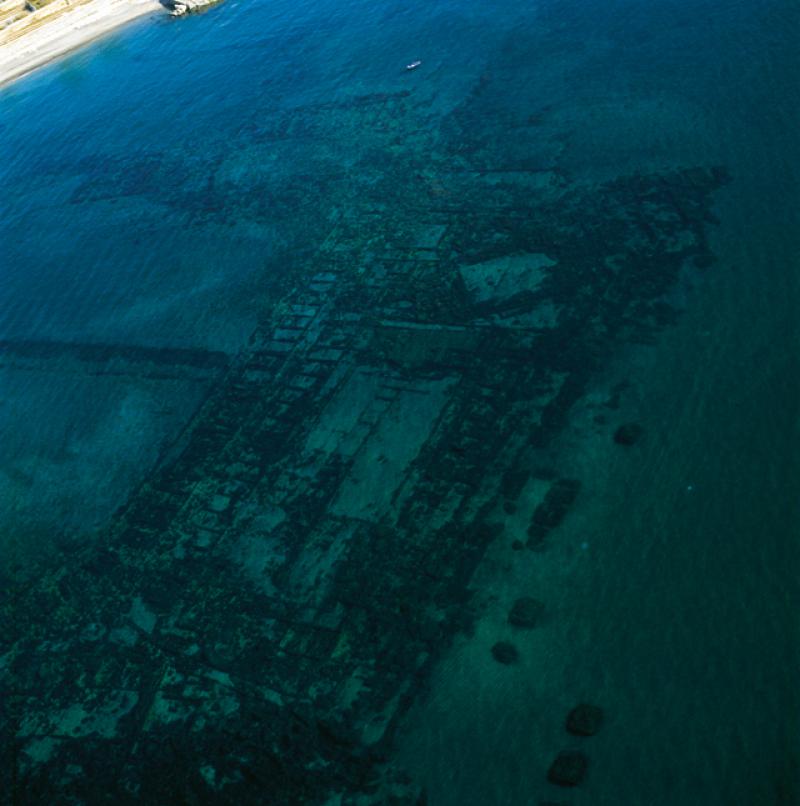 The Mediterranean Sea is a gold mine when it comes to sunken cities. Such a fate befell Baia of the great Roman Empire. It was a nice place to live in, natural healing hot springs made it prosperous and a great place for relaxation if you were rich. Prominent figures like Nero and Caesar were known to visit. Unfortunately it was eventually sacked, abandoned and sunk under the waters. Today it is an archeological park, similar to Pompeii, located in Naples Bay, Italy. You need to be a diver to take full advantage of this archeological marvel and its preserved statues, and mosaics.