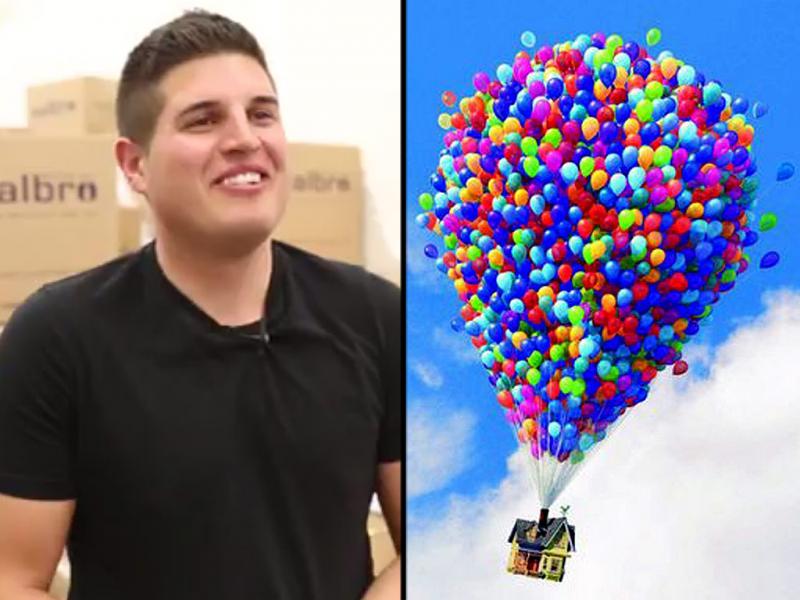 Do you want to get airborne with nothing but a material you can buy from every store? If you do, then all you need is 110 extra-large helium balloons, a regular plastic lawn chair and a lot of helium gas. What could possibly go wrong?
Well, a man named Daniel Boria did this stunt to promote his cleaning business in Calgary, Canada. Unfortunately, as soon as he opened his parachute and landed on the ground, police officers arrested him. They charged him with one count of mischief causing danger to life.
The hilarious part of this story is that the balloons kept floating in the air above Calgary until the next day. Police said: "At this point, we have no reports of anybody finding anything or anybody being injured". At least we know there are no victims.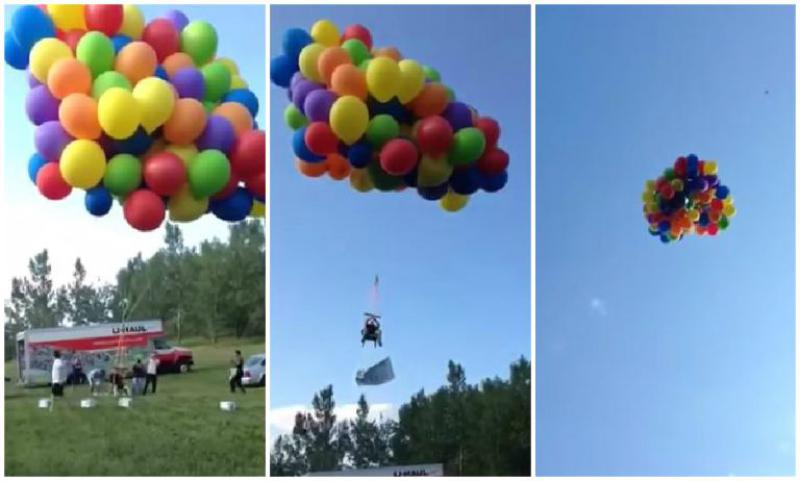 Do you wonder what is the price of the stunt? Well, you will need a more than $ 10,000. Daniel Boria said that he bought the plastic chair for $ 19, 99 and 110 helium balloons for $13 each. He also paid around $ 80 for helium for each of the balloons.
Daniel Boria said: "I'd estimate I was going up about 500 to 1,000 feet per minute", "I was looking down and the on the city and watching 747s airplanes approaching the airport." He also said he was hearing the plastic chair cracking from his weight.
Despite this life-threatening stunt, Daniel Boria said that it was totally worth it. Boria reported that his business website almost crashed because of the traffic and the phone just kept ringing. Well, next time you want to advertise your business, do not rely solely on Google ads because all you need is a plastic chair and a hundred helium balloons.