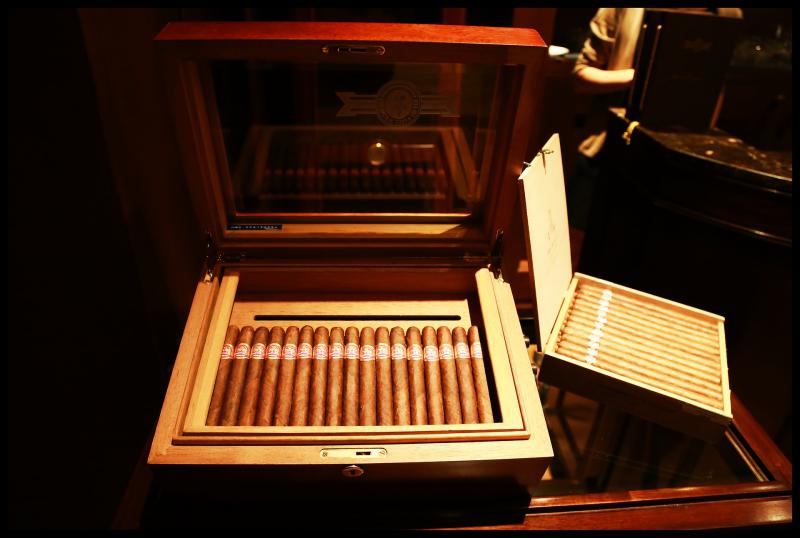 Modern society regards cigars as a source of pleasure. Furthermore, there is a major difference that separates cigars from cigarettes, albeit both being tobacco product in great demand. A cigar cannot be simply smoked on the side like a cigarette. Besides, cigarette smoking can lead to addiction very easily.
Unfortunately, there is no evidence to show when the first cigar was made and smoked. We only have knowledge that the Mayans and Aztecs used the term "Ciquar". This is the explanation of the cigars as the Mayans see it:
"The cigar was invented by the gods, in order to confer upon themselves the very special enjoyment of tobacco's flavor. Every time there is thunder and lightning, it is the gods striking fire in order to light a cigar."
Los Statos de Luxe
The letter "S" of the Statos may easily stand for "sad" because these Havanas are very hard to find nowadays due to they are produced in a limited number. That is really sad, because Los Statos de Luxe are the typical Havana style cigars - comparatively strong in aroma and certainly meet the needs of the average penchant Havana smoker.

Dannemann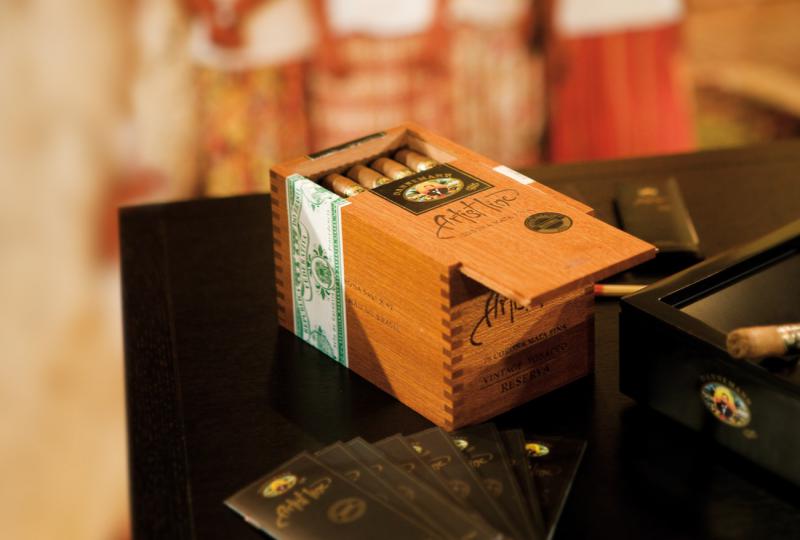 Born in Bremen in 1851, Geraldo Dannemann grew up at a time of strong economic growth. This was somewhat due to the lifting of a ban on smoking in 1848. One in ten citizens lived from the tobacco trade and cigar manufacturing. Geraldo Dannemann was wounded in the Franco- German war and following his convalescence he spend some time living in Freiburg im Breisgau. There he vastly widened his knowledge on tobacco producing. Furthermore, he learnt something very important that only constantly high quality is a guarantee of success, and only the person who is operating on location can achieve the quality aspired. He incorporated this philosophy into his professional development. In 1872 he immigrated to Brazil and soon set up his first cigar factory in Sao Felix. In 1893 Geraldo received the first recognition for his work when the Emperor of Brazil, Dom Pedro II visited Sao Felix and bestowed upon in the title of Imperial Cigar Factory Dannemann. Geraldo Dannemann was pronounced the most important businessman in Bahia 20 years after opening his first cigar factory.
Hommage 1492
The name of this brand, especially the year, awakens associations referring to Christopher Columbus and the time when he accidentally discovered America. The Hommages have been on the international market for quite some time. They are excellently-made by hand in the Dominica Republic and many cigar smokers find the worthy of a place in their humidor.
La Corona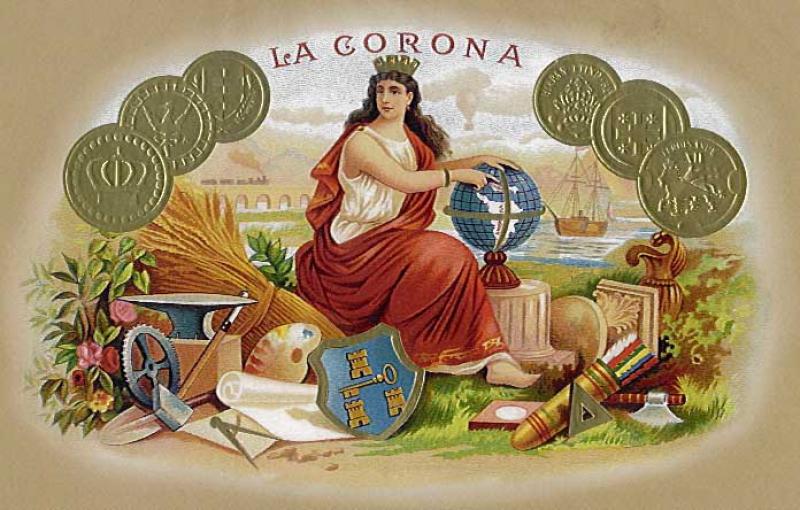 The name means "crown", therefore, the cigars are also called The Crowns. This brand was created in 1845 and is considered one of the oldest Havana brands. Sadly for the cigar smokers, the production of the Cuban La Corona was stopped in 1999.This is a pity because this time-honored brand embodied succeeded to deliver traditional Cuban style. The Crowns have been produced in the Dominican Republic for many years and exported to different countries around the world. They were quite distinctive cigars. The mild to medium-strong aroma made them recommendable. Characterized by exquisite workmanship they were suitable for beginner smokers who have just made their first steps in the world of cigars.
Guantanamera
The brand entered the international market in 2002. These economically priced machine-produced Havana cigars are highly desired by aficionados who recently have discovered the amazing taste of Browns.
Flor de Rafael Gonzàlez
This Havana brand was created by George Samuel and Frank Warwick in 1928 principally for the British market. Today it is still in produce and remains highly popular with cigar aficionados who have recently discovered the pleasantly light aroma and balanced flavor of the Havana cigars. Flowers of Rafael Gonzàlez cannot regard the traditions of the oldest Havanas, however, they nonetheless succeeded in making history. Lonsdale format was brought into life thanks to a noble Englishman, the Earl of Lonsdale, who ordered a unique format which had never existed until then.
Hacienda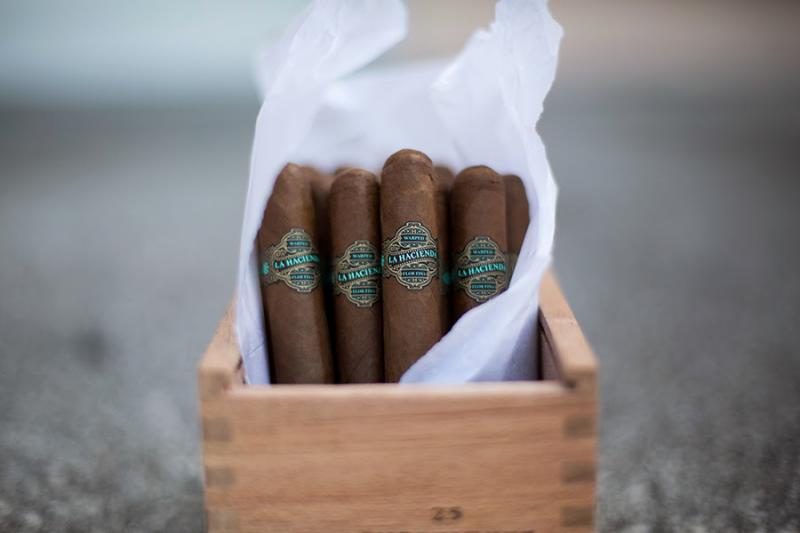 Hacienda is an ultimate top product of Canary Island cigar makers brought to markets by Tabacos Vargas in Santa Cruz on the island of La Palma. Fortunately, the brand managed to regain its former respect after a considerable period of quiescence lies by a number of brands meaning to arouse doubt as to the excellent quality. Today, Haciendas are still hand-made offering relatively mild taste, though, they leave a pleasant piquancy when smoked, a feature that many cigar lovers find enjoyably thrilling.
Partagàs
Established since 1845, the brand still exists and enjoys great popularity for bringing pleasure to the enthusiasts who value the typical strong flavor of Havana. As mentioned, in 1845 Jaime Partagàs founded a factory and created the brand. Today, the factory remains the oldest industrial production plant of Havanas still in use. Many formats of these cigars are still being produced, whether by machine or by hand, and exported all over the world. As one of the oldest Havana brands, Partagàs are relatively strong cigars, full-bodied with strikingly pleasant earthy long-lasting aroma.

Gispert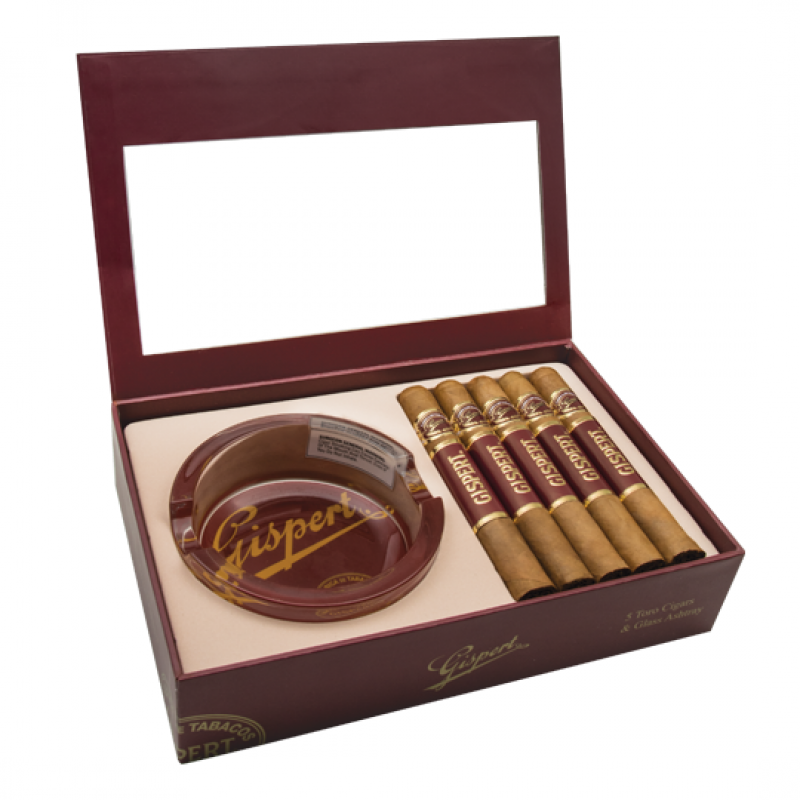 This classical old brand has its origins in the province if Pinar del Rio, and was one of the Cuban cigars of the late 19th and early 20th century that made Havanas popular worldwide. Barely known in Europe, the Gispert is available today under the Vitola de salida of Habaneros No.2 format, produced by machine.
Fundadores
Fundadores are medium-strength long filler, produced in Jamaica, in a factory where the famous Macanudos were also made. These cigars are hand-made. Their special somewhat dark Colorado wrapper leaves add exciting spicy taste and makes them worth trying by all means. This format enjoys strong attention by smokers, although it fairly reaches the minimum length.
Before we say goodbye, enjoy some more entertaining cigar facts:
• Jose Marti (1853-1895), was a Cuban writer who sought his island's independence from Spain, fought against injustice and inequality, and passionately resisted the United States' attempt to annex Cuba. Marti devised a unique and smart way of hiding messages passed by courier between him and his fellows from the resistance. He rolled the messages inside cigars. This method proved highly effective.

• The famous Hollywood comic-actor and director Groucho Marx was a passionate cigar smoker. His most favorite cigar brand was Belinda.

• Actresses Demi Moore and Tia Carrera were the first Hollywood stars who turned smoking into a fashionable habit among women in the 1990s. The image of beautiful sexy ladies smoking cigars built the image of the "Femme Fatale" - an image and also way of life that almost every young woman wanted to imitate at the time.

• Cuban cigars are not allowed for purchase within the US markets. John F Kennedy stands behind this ban. The story gets more interesting when a shocking fact was revealed: Mr. Kennedy ordered his press secretary Pierre Salinger to buy large amount of quantity of Upmanns, a popular at the time Cuban cigar brand, right before the ban come into force. That was quite mean, don't you think?