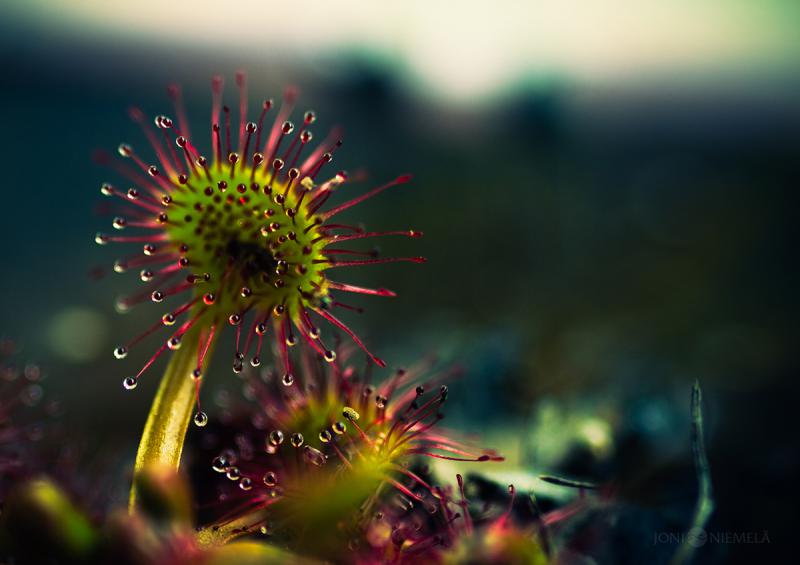 Joni Niemelä is a very talented nature photographer. He takes most of his photos in his home country - Finland. Niemelä's work consists mainly of nature during the change of the seasons. With his special macro camera, he catches details, which can often be overseen by a naked eye.
Niemelä grew fascination by the carnivorous plant called Drosera also known as sundews. This incredible plant looks as if it is from another planet when shot with a macro camera. He published his first series of "Drosera" photos about a year ago when he showed he has showed mostly the bright colors of the plant. This year he created second series of photos called "Otherworldly Blues", which shows a more dreamy and eerie feeling.
Both "Drosera" and "Otherworldly Blues" series are fascinating. I will let you decide which one is better.
"Drosera" series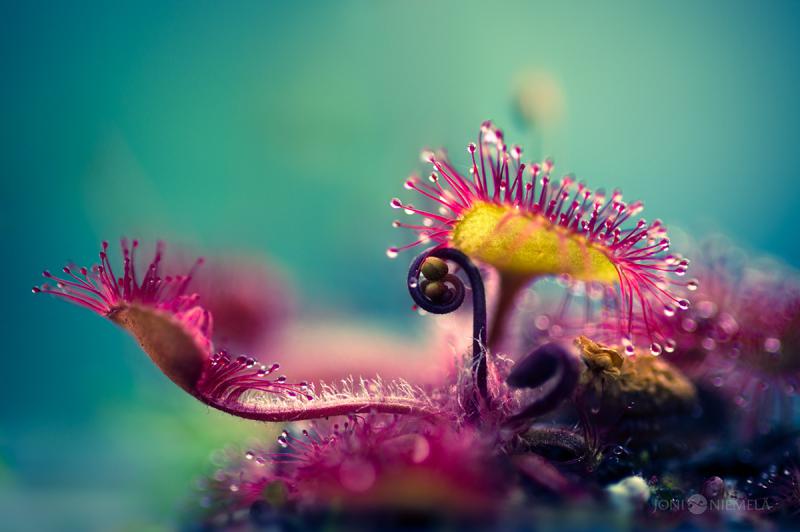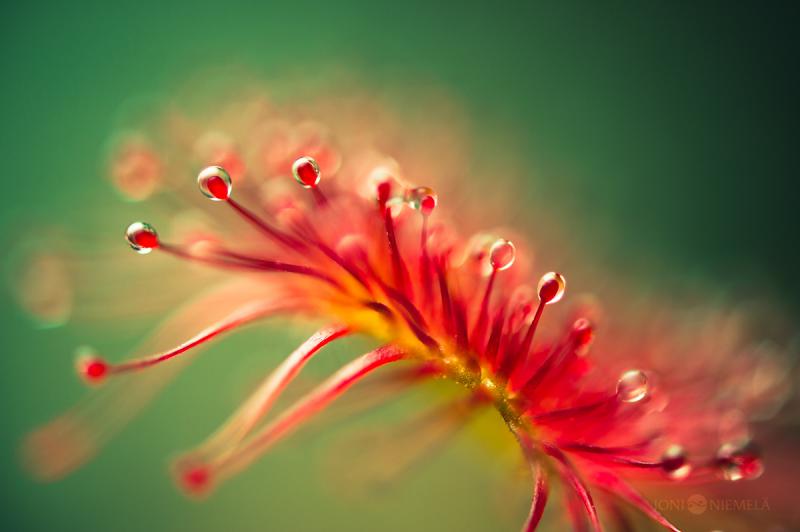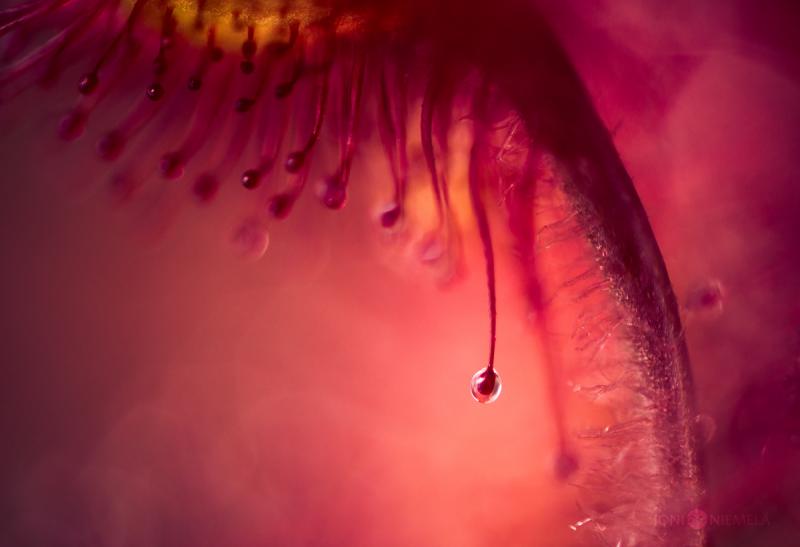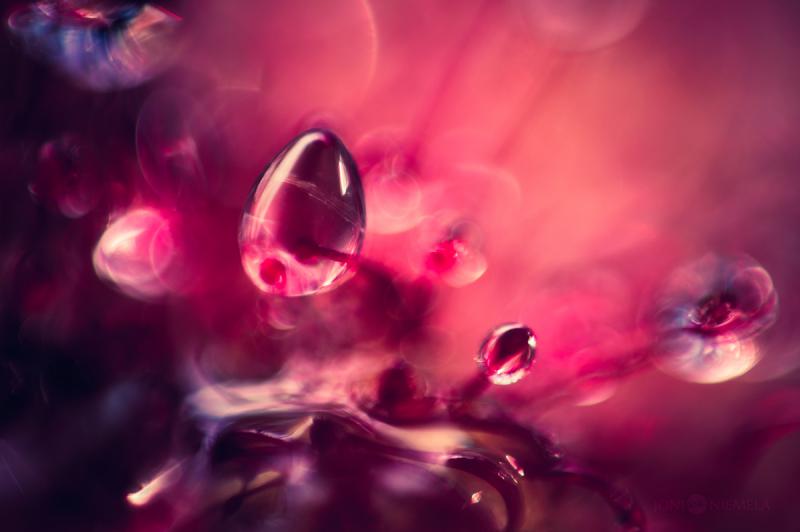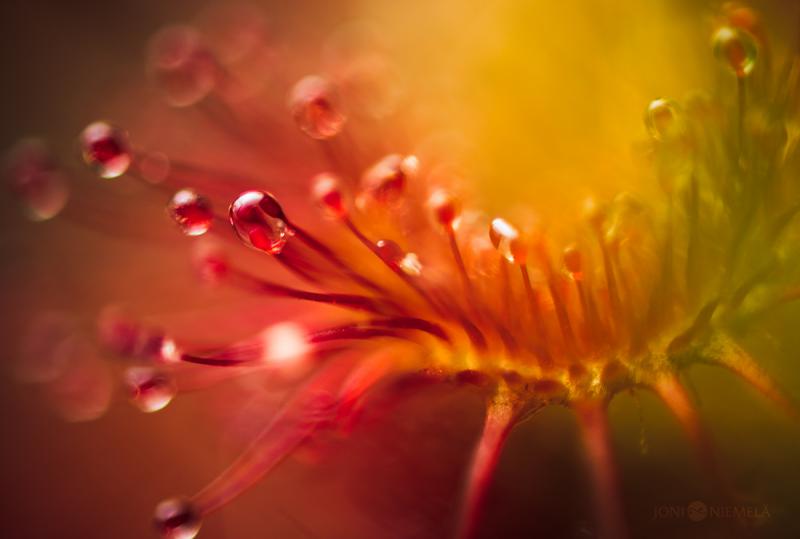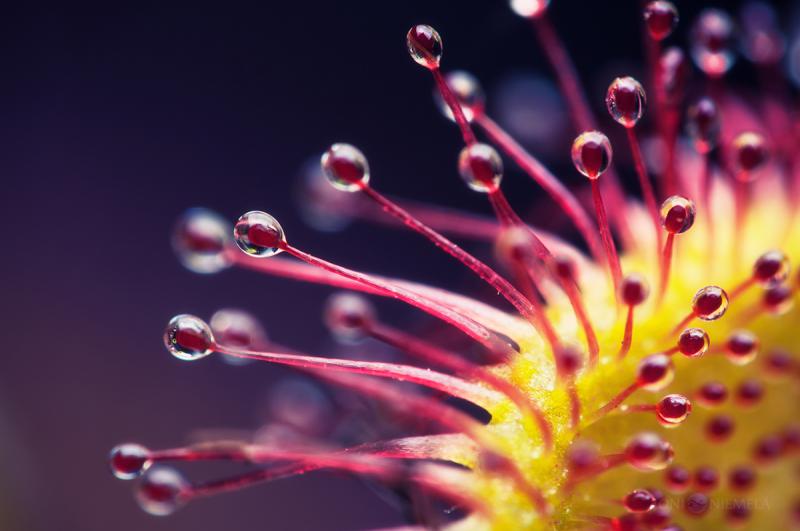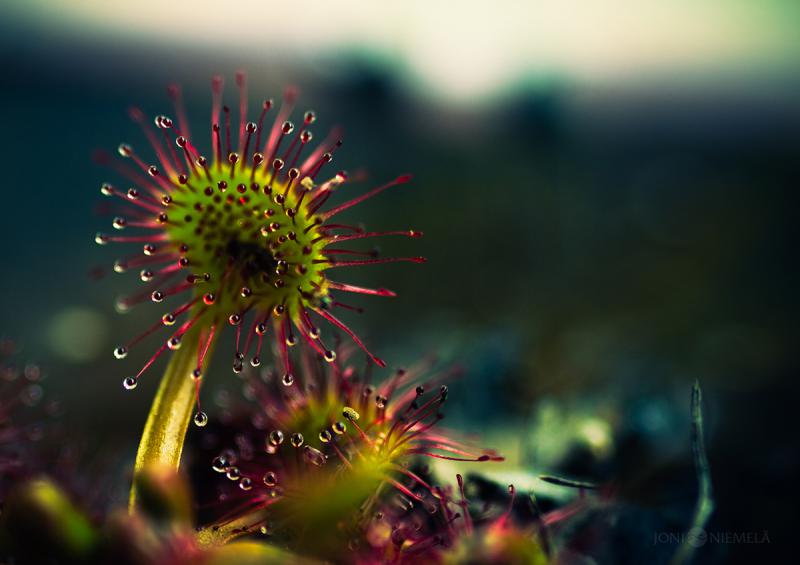 "Otherworldly Blues" series