If you looking for the best diet to help you lose weight and stay fit and hydrated, here are some quick tips you can use if you want.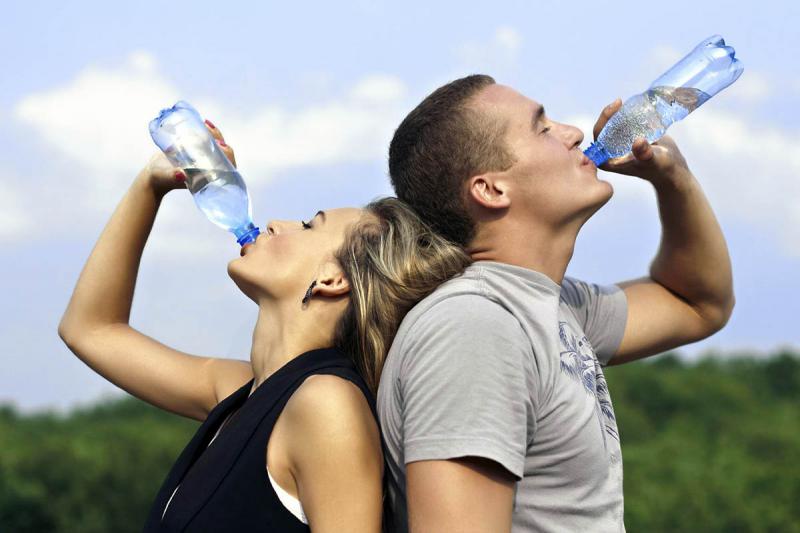 Foods
If you stay hungry too long there is quite a risk for overeating so don't let hunger beat you. Eat regularly and aim for fruits and vegetables. Researchers have proved that they are a highly beneficial for your health when consumed raw. Furthermore, it is good for you to eat low fat and protein rich food such as chicken and turkey.
What are the best foods to keep you hydrated in the summer season:
Watermelon - it contains over 90% water and is considered strong anti-oxidant.
Berries - they are juicy and incredivly tasty. They also can be combined with a number of foods as well as home-made smoothes, yoghurt or fruit salads. They are perfect for your health because they provide important nutrients. Strawberries and blueberries are the best weapon against dehydration.
Cucumbers –like watermelon, cucumbers are loaded with lots of water, even more than watermelon. They are juicy and delicious and contain essential nutritional elements. Cucumbers are very appropriate to add to salads and smoothes. You can eat them raw if you like. They make a great summer snack.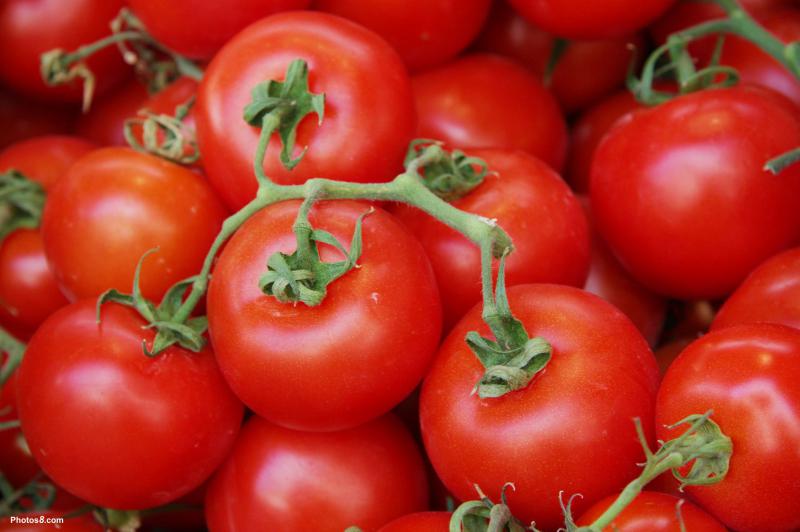 Tomatoes - there is no better addition to sandwich or salad than tomatoes. They provide incredible flavor and so much juice to foods and we can hardly imagine a summer meal without any tomatoes in it. Have you tried preparing a snack of cherry tomatoes mixed with nuts and some cheese? That's the most delicious and hydrating low fat meal to eat any time. Furthermore, those who suffer from acne might want to increase the tomatoes consumption for good.
Green peppers - they contain around 94% water as well as other strong anti-oxidants. If you consume them regularly, you will definitely boost your health. Green peppers are perfect to add to salads and mix them with tomatoes and cucumbers.
Carrots - like all the vegetables mentioned in this list carrots have high water content, too, about 91%. What is more, they are rich in fibers, vitamins and beta-carotine. You can add them to salads, smoothes, soups or eat them raw as a snack.
Celery - it does has a special taste, not like tomatoes or cucumbers but it is loaded with so many minerals, vitamins and fibers that you can't ignore. It also contains much water. Celery is good for your health because it neutralizes stomach ache and is a powerful remedy against heartburn symptoms.
Drinks
Drink at least 8 glasses of water per day to avoid dehydrataion. Most importantly, add water-rich foods, raw vegetables in particular, to your diet. Drink and eat regularly but try not to overdrink or overeat. Take a little at a time.
Drink fluids, lots, lots of fluids
It is of great importance to drink as much water as you can. Staying hydrated is essential and it will help you beat the summer dangers. In addition, drinking water suppresses the appetite, therefore the chances to eat bad food go low. Try adding 1-2 slices of lemon to your glass of water. For maximum effect drink it early in the morning on an empty stomach.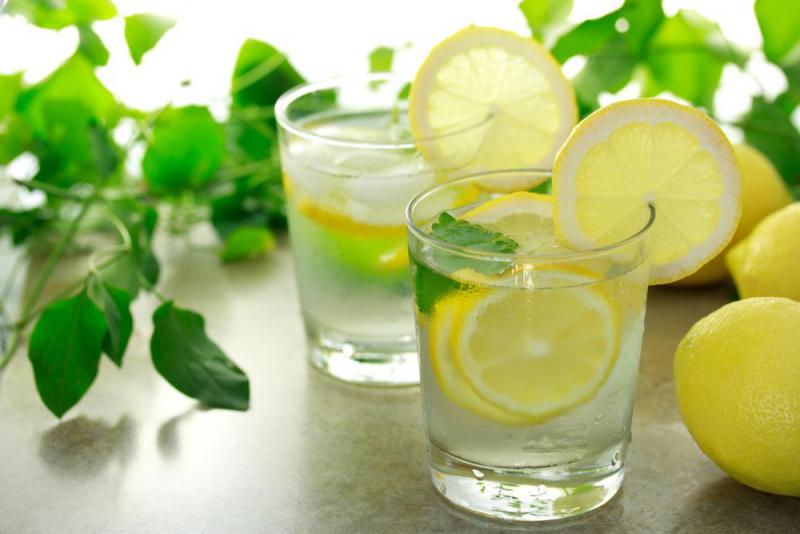 Apart from water, there are a few more liquids that promote good health. Keep in mind that they are also low fat and help you lose weight as well:
Low-salted tomato juice
Green tea – it is fat burning drink and can cool you down in a hot summer day
Watermelon juice
Orange, pear and apple juice - this beverage has strong nutritional effect on your body. It improves your immune system and lowers the risk of heart diseases.
Kiwi juice - kiwi contains a number of essential nutrients and fibers, which are important for your diet and also prevent from overeating. 
Lemon juice - Fresh lemon juice is loaded with anti-oxidant and vitamin C. It leans your liver and boosts your immune system. It also helps with digestions.
Apple and carrot juice - provides with powerful vitamins and anti-oxidants. It will keep your body hydrated and healthy. It also curbs your appetite.
Grapefruit juice - since grapefruit is a well-known source of potassium and vitamin C, it deserves to be added to your must-eat list. 
There is one very helpful strategy for developing a habit of drinking enough liquids in summertime. Keep a bottle of water or other healthy beverage around you all the time.
Drinking hot beverages in a scorching summer day can really reduce the heat of your body. How is that, you may ask. Well, it is scientifically proven that having a hot drink makes you sweat and sweating is the best way to cool your body down. 
What will get you going is motivation. As long as you have it, things will be all right so make sure it is always there.