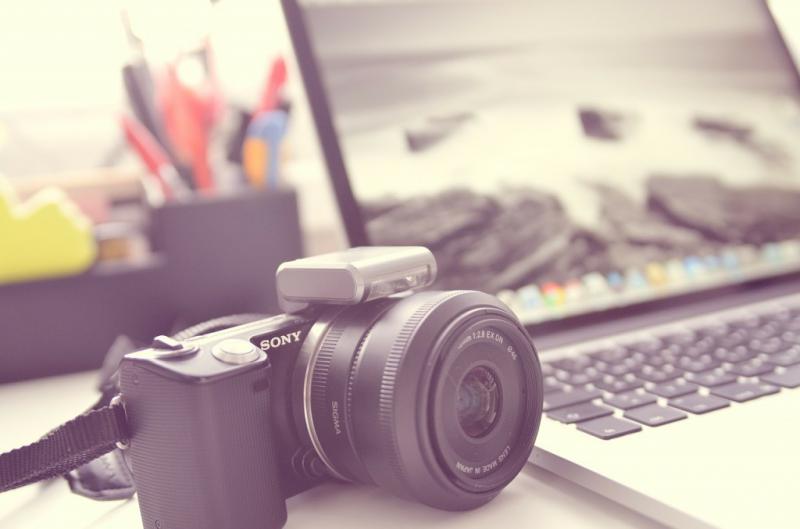 Whether a professional photographer or passionate photography lover, you have pretty good chances to earn extra cash from selling photos online. Photography is a modern lucrative profession that has grown highly demanded in the span of 10 years. The explosive growth of Internet brought numerous opportunities for people  to work from home and make money. Today, any skilled or unskilled photographer can freely make a fine living by selling photos over the net and stay focused on his hobby and develop his skills in the meantime.  Whatever skills you have, with or without a creative eye, all kinds of photography lovers can use their hobby to make money. You probably won't make tons of money, but this could be a great start for a future career.
Here are 5 different ways you can earn money from online photography:
Launch a blog or website
One of the best ways to attract the attention of prospective clients is to create your own blog or website and fill it with photos. This is your chance to display your best work so choose carefully each photo before you put in on the website. Personal blog or a website is a good place to put your portfolio and let the world see your talent. Don't worry if you are not skilled enough to build a website on your own. You can always use the website builder. The most important thing is to make an interface that is user-friendly. The site has to be easy to navigate and customizable, that's all. No coding skills required. Once you have your website ready to launch and your portfolio is ready to be published, there is one more thing you need to do. Write a brief description about yourself, like a short biography. Tell about your interests and passions, what inspired you to take on photography. Also, it will be good to put links to your social media profiles. That will allow people who are interested in your talent to find you easily.
Sell stock photos online
There are plenty of websites where you can sell your photos and earn money. Launching a personal website to promote your talent and services is one thing, but if you want to go further, you can take a good use of these websites. They can be a good source of income. Some of the most popular worldwide sites dealing with online photography are: Fotolia, PhotoDune, Photosearch, Shutterstock, iStock, CanStockPhoto, etc.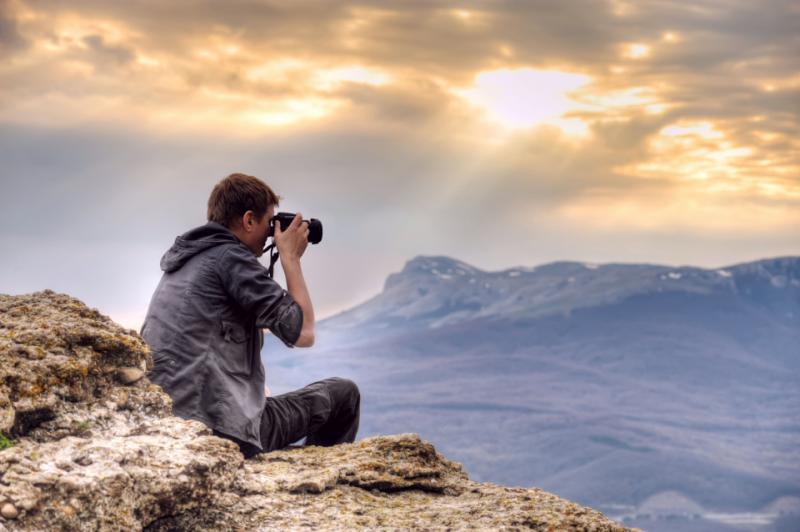 If you manage to build a large collection of licensed photos, you can make a pretty decent amount of money by selling them on a reasonable price. Stock photography is a very desirable niche for  many graphic designers, web developers, advertising agencies and media publishers prefer to buy stock photos from the Internet instead of hiring a photographer.
Promote your work via social media
Social networking sites like Facebook, Pinterest, Twitter and Instagram rule the Internet space. If you want to make something out of photography, don't ignore these sites as they are a very powerful tool. You can promote your photographs in your Facebook page. Since Pinterest and Instagram are pictures-focused networks, you can't afford not to take advantage of them. If your photos are great and grab the attention, you can attract a lot of followers which will increase your popularity and hopefully steal the interest of a company that might want to hire you. So give it a try. Build your strong web presence and it will pay you back.
Take part in photography-related competitions
Contests give a good opportunity for photographers who are still growing to display their work in front of a wider audience. Many websites launch photo contests, and if you win one, you will receive a good amount of money. The contests are based on voting. Whoever gets the biggest number of positive votes wins. Usually, these websites allow participants to share their work on social media to get more likes and increase their chances of winning. Well-known sites that run photography contests are: Photocontestinsider, Popphoto, Photoswinprizes, etc.
What kind of photos sell best on the online market?
Images showing people expressing different kinds of emotions like fear, joy, frustration, surprise.
Pictures related to food and drinks, and healthy living.
Landscapes
Travel-related images
Graphic designers, web developers, and advertising agencies are in a constant need of good quality images related to business, office environment, technology, consulting services, and so on.