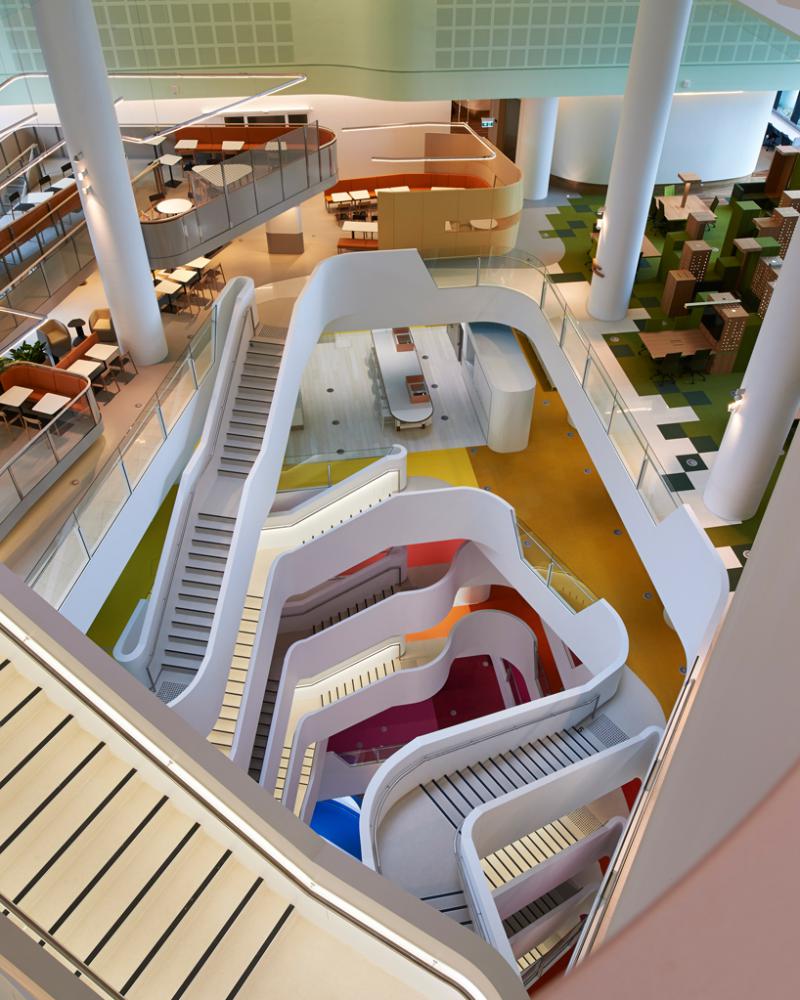 The largest health insurance company in Australia – Medibank found themselves in need of new headquarters so they gave the assignment to creative studio "Hassel" to create a healthy working environment because what is the most important thing for an insurance company?
So the guys from "Hassel" came up with a great idea of a very interesting, innovative and most importantly engaging staircase design.
The new building is located in Melbourne's Docklands district and has the weird combination of color-coded ramps and stairs with a curvilinear form that give a very abstract and interesting view through the atrium. There are twenty six different working spaces with interesting settings for the employees including not only indoor offices but also group work areas and balconies with standing desks and Wi-Fi.
But that's not all. The building is equipped with a sports area on the ground level and a demonstrational kitchen, one edible and two 15-foot high vertical gardens and over 2000 plants, making it very inspiring to both employees and visitors to engage in a more active and healthy lifestyle. How simple is that? Taking the stairs would give you an amazing view and comfort.
They have established really a quite unique environment where the ideas can grow that delivers both financial and cultural value because of the improved efficiency and productivity of the people working in it.