There are book that would make you even before you open the cover page of the book. This is so as these books come with titles that would not stop you from laughing and people decide to purchase such books for different reasons. From buying them just for keeps and smiling every time they are sighted on the bookshelf to presenting them as gag gifts to friends and loved ones, these books have more purposes than most people think.
In actual fact, one way to ensure your gift is appreciated is to present the most unexpected item as it is unique and the receiver never stops appreciating it every time he or she sees it. One of those much unexpected but very well appreciated gifts is a gift with a funny title.
Having such books in the bookshelf almost always trigger a conversation, this is not to talk of the laughs and amusement that come with every page that is read. Whether you intend purchasing the book as a gift or just to amuse you and anyone that sees it on the bookshelf, it is always difficult trying to get a perfect funny book title for a particular location or event.
With such unlikely and funny book titles like How to Poo at Work or We Never Went to the Moon: America's Thirty Billion Dollar Swindle, one cannot help but to wonder where the writers got the idea for this title and what they could have been able to put together on the body of these books. One can only imagine what can be in the body of a book with a title such as Do-It-Yourself Coffins: For Pets and People or With Dog Hair: Better A Sweater From A Dog You Know and Love Than From A Sheep You'll Never Meet. You will not only laugh after reading the title, you might never even get the chance to ever read the content of the book.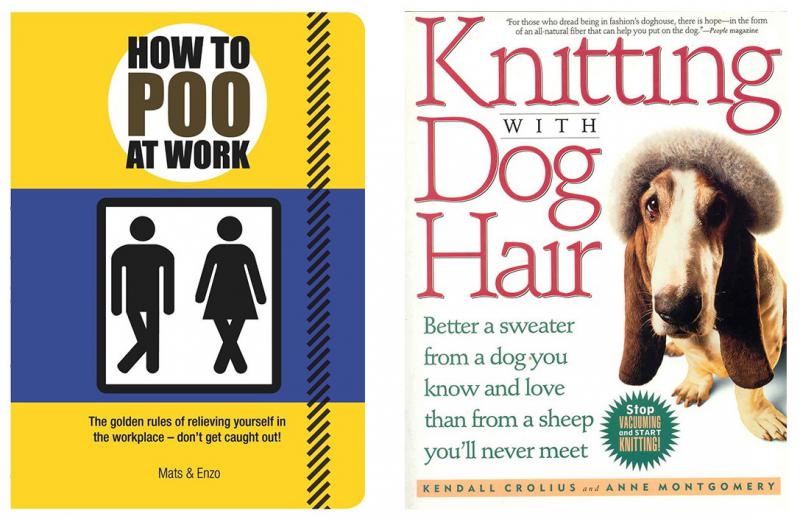 There are a number of funny book titles you could get for whatever reason and if nothing at all, just to add it to your bookshelf.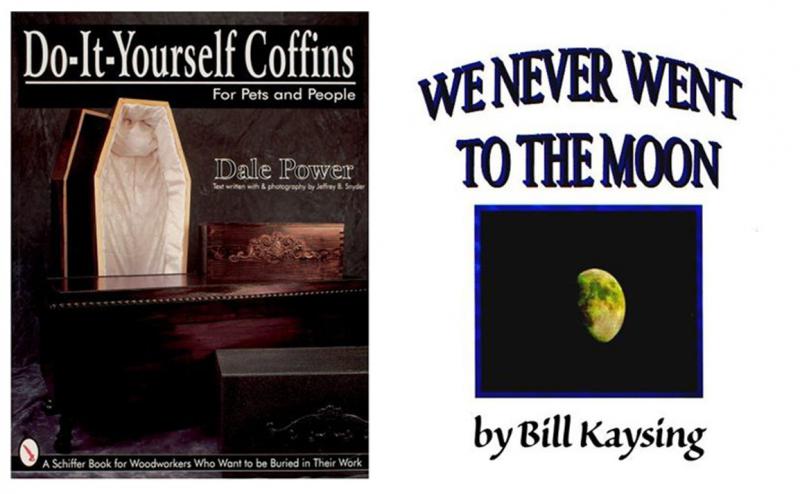 Below are some book titles you might want to add to your library considering the fact that these books cost little money.
I Win! by U. Lose
Robots by Anne Droid
Danger! by Luke Out
Cloning by Irma Dubble II
Hot Dog! by Frank Furter
Cry Wolf by Al Armist
Wake Up! by Sal Ammoniac
I'm Fine by Howard Yu
Gambling by Monty Carlos
Mensa Man by Gene Yuss
Big Fart! by Hugh Jass
Hypnotism by N. Tranced
Downpour! by Wayne Dwops
Full Moon by Seymour Buns
Sea Birds by Al Batross
Teach Me! by I. Wanda Know
I Say So! by Frank O. Pinion
Tug of War by Paul Hard
Surprised! by Omar Gosh
Beekeeping by A. P. Arry
Good Works by Ben Evolent
Golly Gosh! by G. Whiz
It's Magic! by Sven Gali
April Fool! by Sue Prize
Come on in! by Doris Open