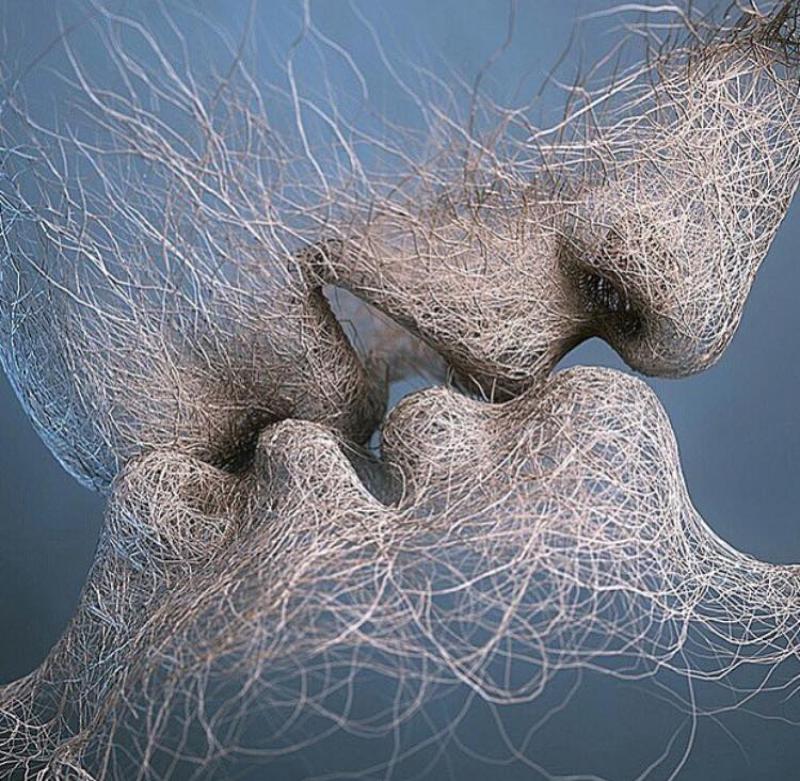 Adam Martinakis was born in 1972 in Luban, Poland. His mother is Polish and his father is Greek. His family moved to Athens, Greece in 1982. Martinakis studied Interior Architecture, Decorative Arts and Industrial Design in Athens.
Since 2000, he has been experimenting with Computer-generated visual media (3D digital image – animation, digital sculpture, digital art & design, new media). Adam creates otherworldly digital sculptures of futuristic figures. Each three-dimensional rendering has a life of its own. His digital figures are representing surreal illustrations of the human form.
Martinakis manages to communicate a sense of emotional appeal trough fragmentation in each of his pieces. The incomplete forms seem like sturdy, often metallic, human beings capable of collapsing into a million pieces.
You can notice segmentation in many of his sculptures. In a sense, they look like beautiful Frankenstein creatures that have been pieced together.