Here is the second portion of famous dads whose genes are excellently spread in a large number of children, grandchildren and in some cases - already in great grandchildren.
  Mel Gibson - 8 children
His wife Robyn was by his side for 26 long years and gave birth to one daughter and six sons: Hannah (born 1980), Edward (born 1982), Christian (born 1982), William (born 1985), Louis (born 1988), Milo (born 1990), and Thomas (born 1999). The couple has also three grandchildren. But after a number of cases of drunk abuse and an arrest of Gibson for drunk driving both divorced in 2009.
Not used to being single, Gibson soon started dating the Russian pianist Oksana Grigorieva. And his 8th child was not late at all - his daughter Lucia was born in 2009. The couple split in 2010.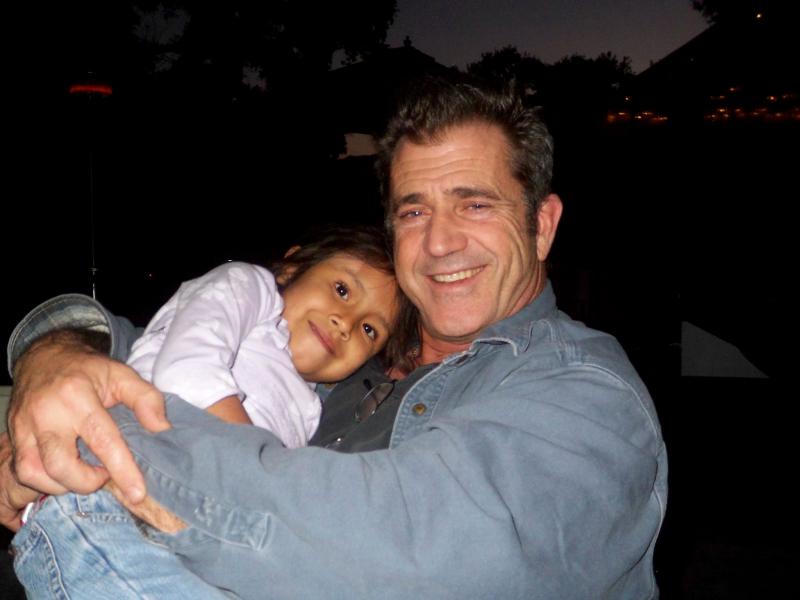 Mick Jagger - 7 children
Jagger has 7 children from 4 women. He was married to only two of the mothers. His first daughter was born in 1970 by his girlfriend Marsha Hunt. Then comes the second one - Jade Sheena Jezebel Jagger born in 1971 by his first wife Bianca.
With his second wife Jerry Hall, Jagger has four children: daughter Elizabeth 'Lizzie' Scarlett (born 1984), son James Leroy Augustin (born 1985), daughter Georgia May Ayeesha (born 1992), and son Gabriel Luke Beauregard (born 1997).
Soon after the couple split, Jagger welcomed his youngest son Lucas, born in 1999 by Luciana Gimenez.
The musician has also five grandchildren, and in 2014 became a great grandfather.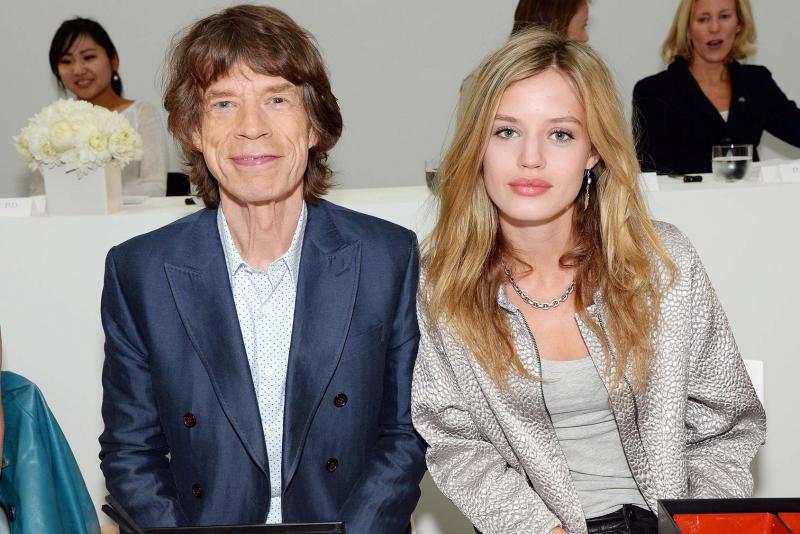 Julio Iglesias - 7 children
His first wife was Isabel Preysler, a Filipina journalist and television host. They were marriaged for 8 years and had three children: Chabeli Iglesias (born 1971), Julio Iglesias, Jr. (born 1973), and the famous singer Enrique Iglesias (born 1975).
Julio's second wife is the 23 years younger Dutch model Miranda Rijnsburger. Both are still married and have five children together: Miguel Alejandro (born 1997), Rodrigo (born 1999), the twins Cristina and Victoria (born 2001), and Guillermo (born 2007).
Iglesias' fertility is apparently inherited. His dad Julio Iglesias Sr. became father again at the age of 89 in 2004. His wife Ronna Keith was 40-year old at that time. A week before Iglesiass Sr. died from a heart attack at the age of ninety in 2005 it was announced that Keith was pregnant again with their second baby.
  Sting - 6 children
The famous singer was first married to the actress Frances Tomelty. The couple had two children:  Joseph (born 1976) and Fuchsia Katherine (born 1982). Even before finalizing his divorce with Tomelty Sting started dating another actress - Trudie Styler. Both are still together and have four children: Brigitte Michael (born 1984), Jake (born 1985), Eliot Pauline (born 1990), and Giacomo Luke (born 1995).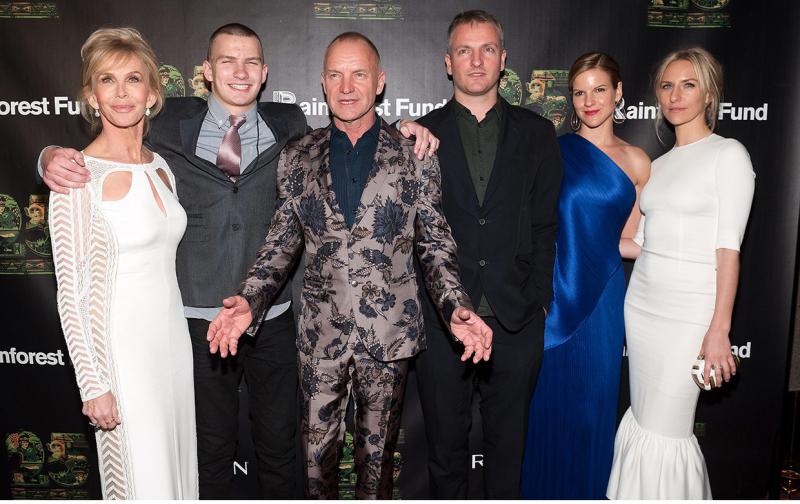 Jude Law - 5 children
For some time he looked like the perfect husband. He tattooed on his hand "You came along to turn on everyone sexy Sady" for his wife Sadie Frost. Both had a six-year marriage and three children: son Rafferty (born 1996), daughter Iris (born 2000), and son Rudy (born 2002). Since the divorce Jude has a number of affairs and two more kids - daughter Sophia (born 2008) from a brief relationship with the model Samantha Burke and a newborn daughter (born March 2015) from an even shorter relationship with Catherine Harding.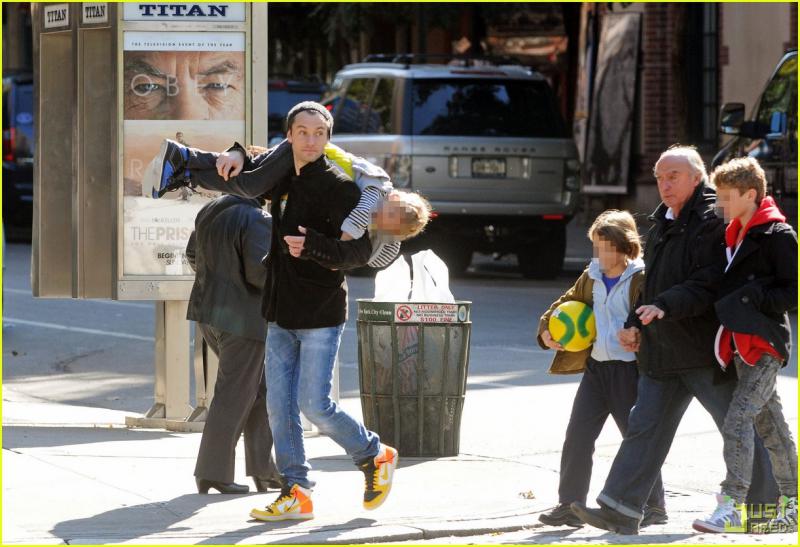 Arnold Schwarzenegger - 5 children
For many years Schwarzenegger was among those model husbands, who have a perfect wife and a happy family with many children. His spouse Maria Shriver gave birth to two sons and two daughters: Katherine (born 1989), Christina Maria (born 1991), Patrick (born 1993) and Christopher (born 1997).  But in 2011 after 25 years of marriage both split and a long kept secret came to light: a month after the birth of Schwarzenegger's first child from Shriver, the actor became father for a second time. The mother was the family's housekeeper at that time. She was of Guatemalan origin and her son was called Baena. It became clear Shwarzenegger had fathered him years ago.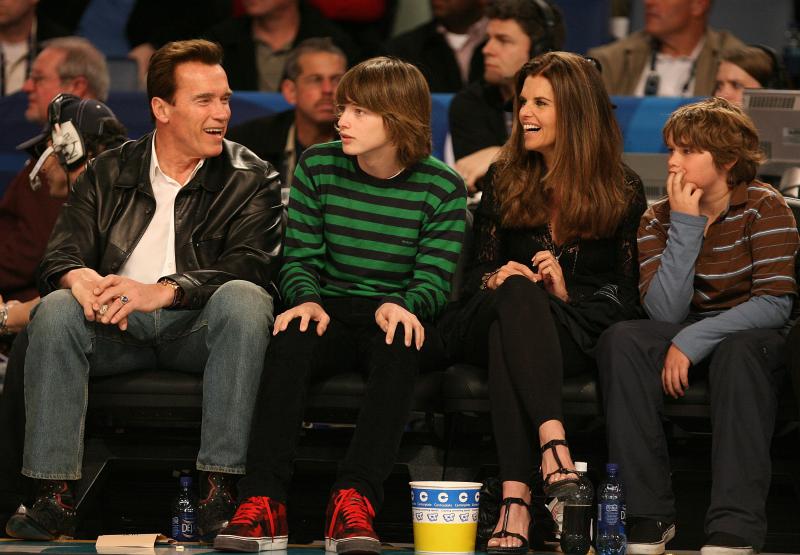 There are definitely much more famous fathers with offspring, but this was our modest selection. Sons, daughters, kids, babies, child maintenances... It seems it is not that easy being rich and famous, is it?