They are famous, they have successful careers and women love them. No, not just love them, women choose them for being fathers of their children. Again and again. Here is а list of some of the most productive celebrity fathers:
  Eddie Murphy - 8 children
Murphy and his ex wife have 5 children: Bria L. Murphy (born 1989), Myles Mitchell (born 1992), Shayne Audra (born 1994), Zola Ivy (born 1999) and Bella Zahra (born 2002). The couple divorced in 2006. But having five children from only one women at a time seemed not to be enough for Murphy, because while the actor was still married he welcomed also two kids from other women: son Christian Murphy, born in 1990 by Tamara Hood and another son Eric Murphy, born in 1989 by Paulette McNeely.
After his divorce Eddie dated for some time the ex Spice Girl Melanie Brown with whom he had a daughter Angel Iris (born in 2007).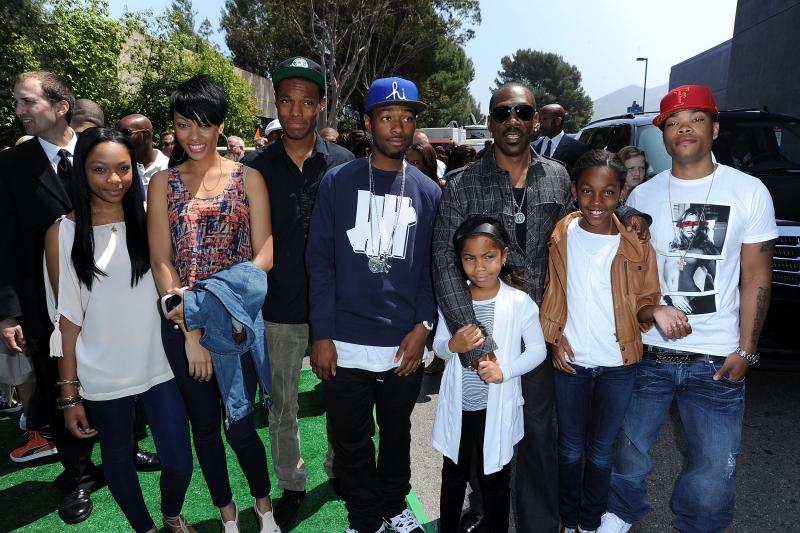 Rod Steward - 8 children
The British singer is famous by his affinity for blond models. Today his eldest child is 51 years old and his youngest one is only three.
Back in 1963 was born Sarah, the first child of Steward. The mother was an art student and Sarah was raised by adoptive parents. The second and the third Steward's children were born by his first wife Alana Hamilton: Kimberley (born 1979) and Sean (born 1980).
In 1987 model Kelly Emberg gave birth to his daughter Ruby.
In 1992 and 1994 singer's second wife Rachel Hunter became the mother of his fifth and sixth children: Renée Cecili and Liam McAlister .
Stewart has also two children from his present wife, model Penny Lancaster: Alastair Wallace (born 2005) and Aiden Patrick (born 2011).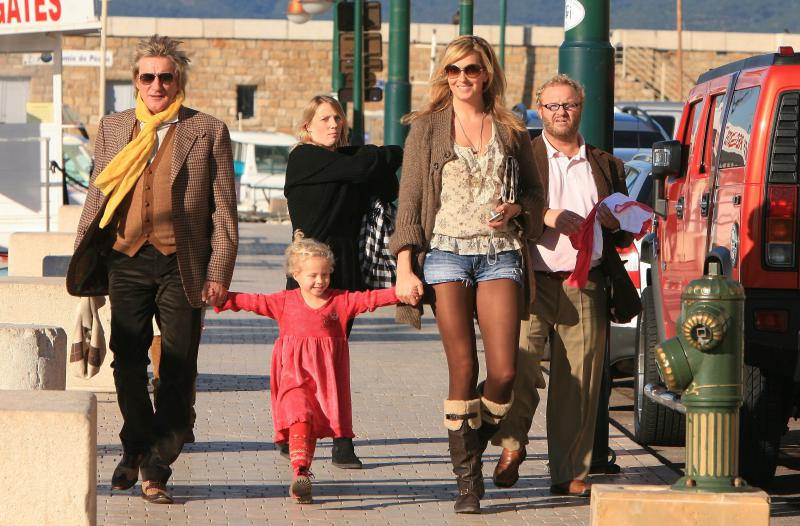 Kevin Costner - 7 children
Costner and his first wife Cindy Silva had three kids in four years: Anne "Annie" Clayton (born 1984), Lily McCall (born 1986) and Joseph "Joe" Tedrick (born 1988). The couple divorced after 16 years of marriage and Costner did not wait for too long after that before having another son. Liam  was born in 1996 by Bridget Rooney, a woman with whom the actor had a brief relationship.
Costner's current wife is German-American model Christine Baumgartner. She is the mother of three more Costner's children: Cayden (born 2007), Hayes Logan (born in 2009), and a daughter Grace Avery (born 2010).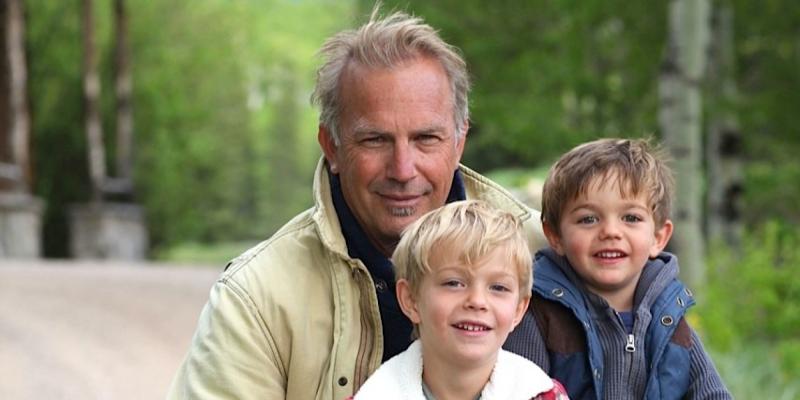 Robert De Niro - 6 children
Today De Niro's eldest son is 37 and his youngest daughter is only 3 years old. The actor married his first wife, Diahnne Abbott, in 1976. During their marriage De Niro adopted Abbott's daughter from a previous relationship and Abbott gave birth to their son, Raphael.
After they divorced De Niro has twin sons from a relationship with the model Toukie Smith. Twins were conceived by in vitro fertilization and delivered by a surrogate mother in 1995. Robert De Niro's next son was born in 1998 from his second wife actress Grace Hightower. Both have also a daughter, but she was born via surrogate in December 2011.
De Niro is not only a father of six, but also a grandfather of four (one from his daughter Drena and three from his son Raphael).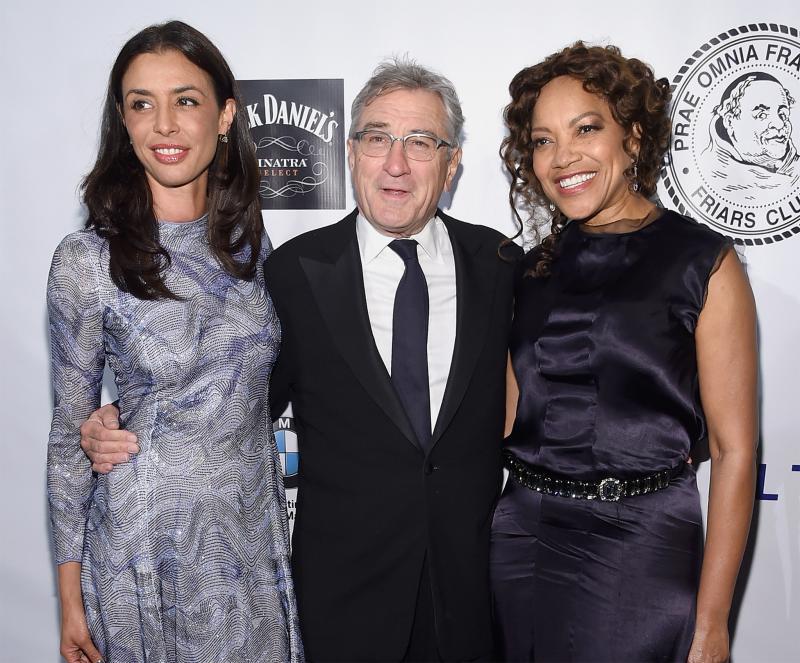 Bruce appears to be among those old school guys, who love marriage and children. He was married for 13 years for Demi Moore, both have three children. Then he was engaged for Brooke Burns. Now he is married for Emma Hemming since 2009. The couple has two kids. Ironically Willis will now be able to give his masculine old school principles forward, because all of his five children are daughters:  Rumer (born 1988), Scout LaRue (born 1991), Tallulah Belle (born 1994), Mabel Ray (born 2012) and the youngest one, Evelyn Penn, who has still not turned a year (born 2014).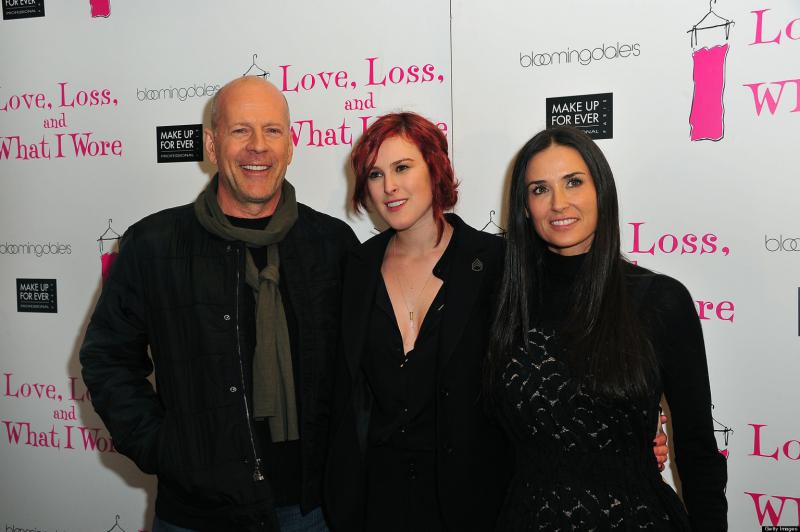 Charlie Sheen- 5 children
The famous bad boy's first daughter Cassandra was born in 1984 by his former high school girlfriend, Paula Profit.
The next two Sheen's daughters' mother is the actress Denise Richards - Charlie's second wife. She gave birth to Sam J. (born 2004) and Lola Rose (born 2005). In the year when Lola Rose was born Richards filed for divorce.
Sheen's third wife was Brooke Mueller. Both have twin sons, Bob and Max (born 2009).
Sheen is well known by his drunk and alcohol addictions, acts of violence and also by the variety of his relationships, including ones with adult film actresses. In 2013 his first daughter Cassandra made his life a bit more interesting by giving birth to his first granddaughter, Luna.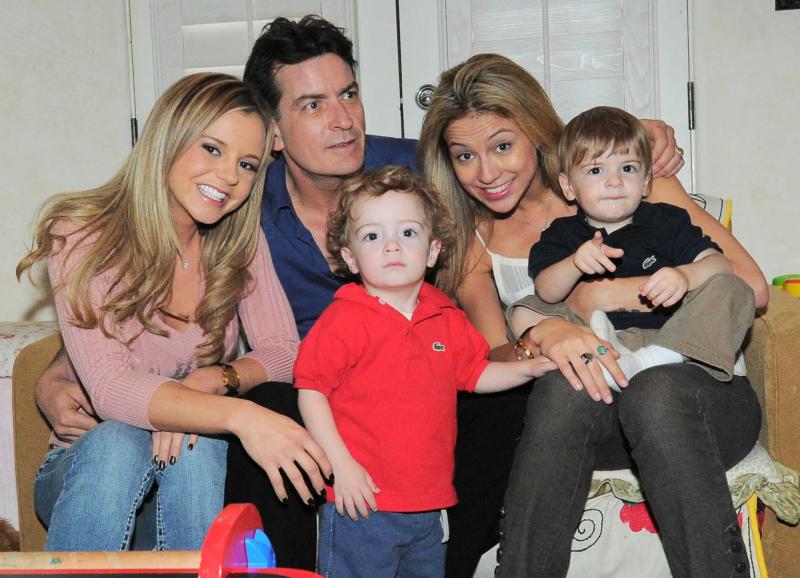 These were only some of the famous fathers with many children. Read on our next article to find out who else of the celebrities raise their little armies of children!