Surprisingly castle hotels are not the most expensive hotels you can sleep in, however they can give you a better insight and feeling into the country's history, attitude and culture. What is a better way to learn than sitting comfortably in a sofa in front of a fireplace, while looking at old tapestries? Each of these ten castles in ten different European countries offers its own unique adventure.
Amberley Castle, England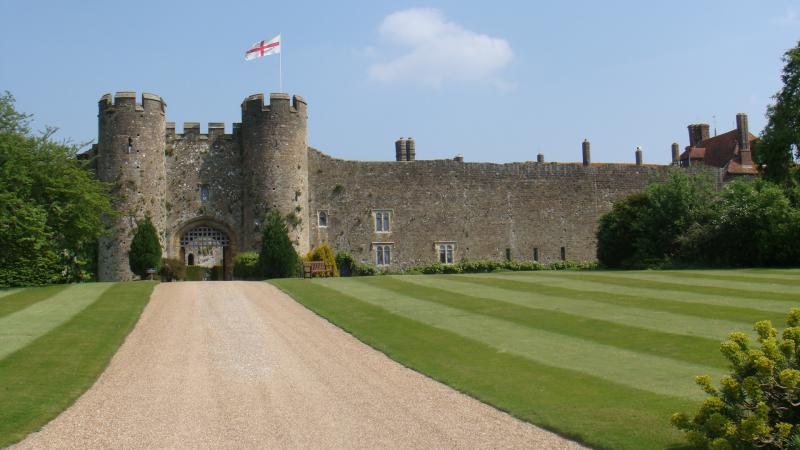 If you want to experience what it is like to live in an authentic castle Amberley delivers. That is if you can afford its steep prices. The castle is fit for royalty, it is very formal and teeming with luxury. It was built by bishop William Rede in the 14th century and it is perfectly maintained to this day. Each of the 19 guest rooms on offer is uniquely decorated and furnished with antique furniture, fitting for the period. There is a lot to do other than walking the premises. Tennis, croquet, horseback riding, falconry, golf and even ballooning can help the rich pass time.
Inverlochy Castle, Scotland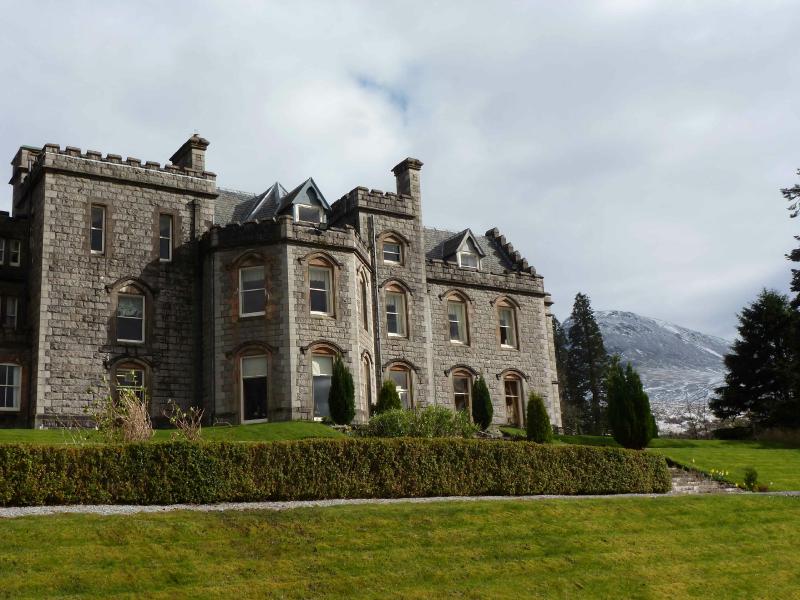 Lord Abinger rebuilt this castle in 1870, something not that unusual in Scotland. This is one of the most expensive castles in the world, with prices reaching 620 £. The outskirts are typical for Scotland - rough weather, rocks, lush forests and fast rivers, the inside however is very welcoming. The castle's trademark is peace and seclusion. A great view towards Ben Nevis, Britain's highest mountain, makes the stay particularly enjoyable. 17 rooms welcome guests whole year. The usual activities include golfing, tennis, fishing, hunting and the ever present horseback riding.
Pousada de Óbidos, Portulgal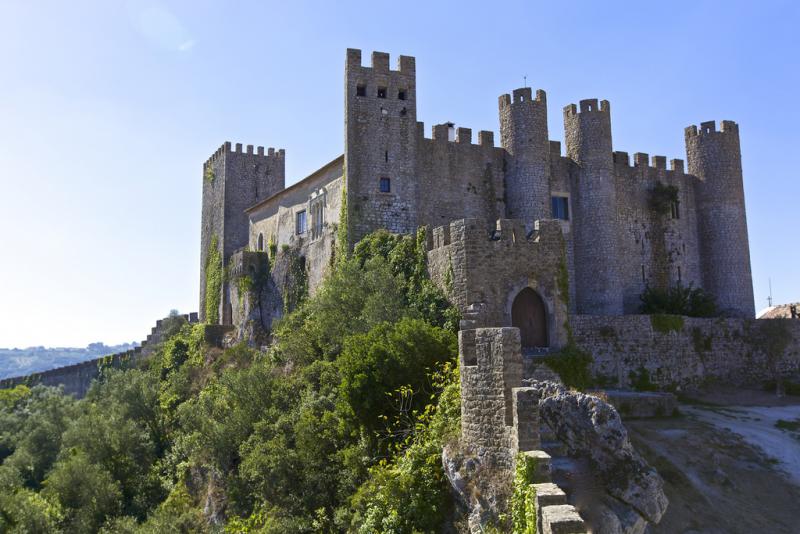 The castle was built by king Alfonso Henriques in 12th century. In 16th it was converted into a royal palace. The town of Óbidos is a charming place with narrow streets and white walls. Carpet weaving is the town's specialty, in the castle itself many masterful handcarved antiques can be found. 17 rooms are opened whole year at reasonable prices(for a castle). When you are there you can participate in walking tours through Óbidos, fishing, surfing and hiking. An interesting fact: the town of Óbidos is a Portuguese National Monument.
Castel Rundegg, Italy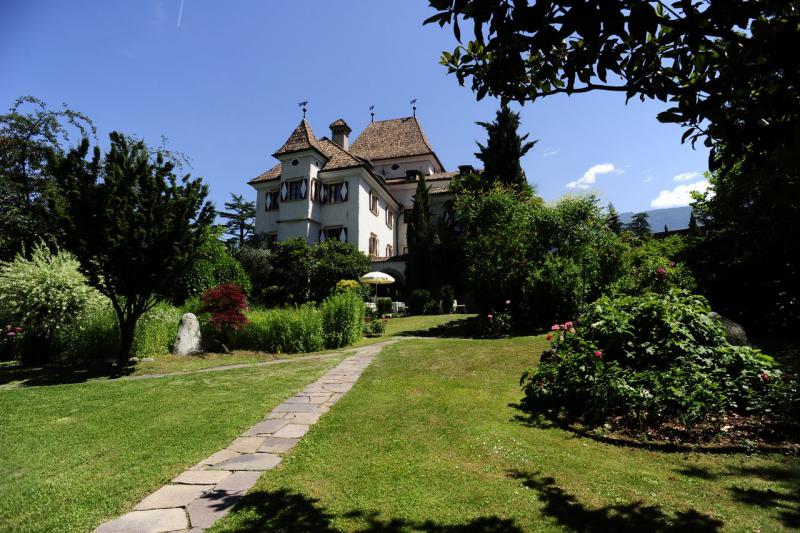 Caster Rundegg was built in 12th century, who built it however is unknown. Today it is transformed into a luxury hotel. The nearby town of Merano is known for its spa resorts, many retired people can be seen there trying to improve their health with therapeutic baths. The castle itself is small, white and lacks the  imposing look associated with similar structures. Spa, massages and hydrobaths will be the main attraction during your stay. Despite its small size the castle has 30 rooms readily available for people, suffering from back aches. If you are in perfectly good health however feel free to try one of the best hiking spots around.
Parador de Hondarribia, Spain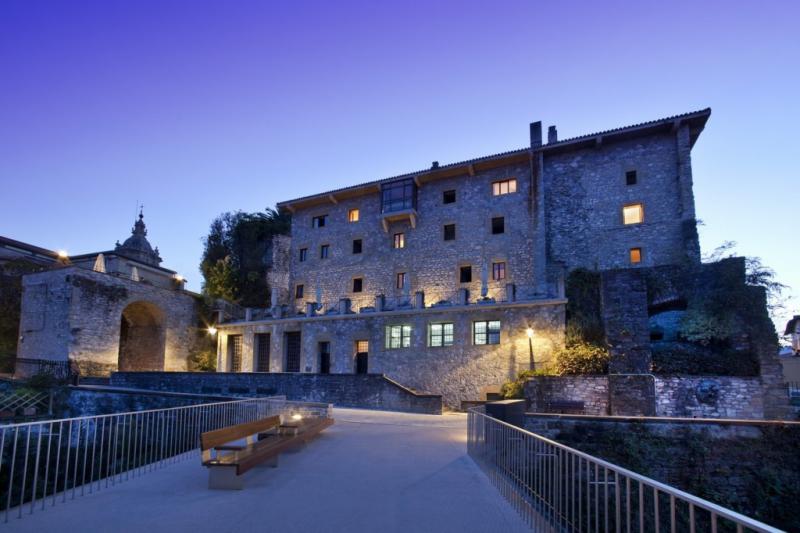 This very old castle is located right on the border between Spain and France. It was built during the reign of Sancho Abarca, King of Navarre in the 10th century. The times and location were precarious, and it shows. This castle is a real piece of work, standing tall and strong, its walls 10 meters thick, with only 5 windows to smoothen it up a bit. Inside it is a similar thing - big gothic arches and winding halls will keep you on the edge, the edge of excitement. Beside walking the walls other activities include horseback riding, golf, sea fishing and mountain biking. 36 rooms are open whole year.
Dromoland Castle, Ireland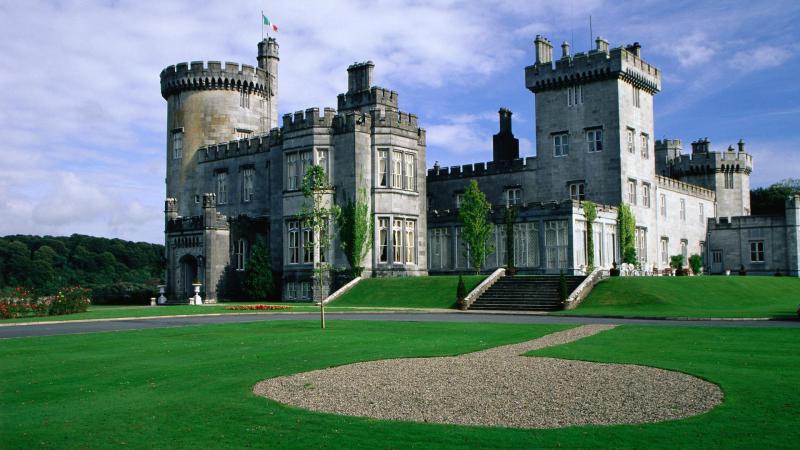 Dromoland Castle used to be the home of Clan O'Brien until money problems forced them to sell it to American with Irish roots Bernard McDonough, who transformed it into the luxury hotel of today. It is popular with American tourists. The castle itself has gone through many renovations, so it might not be the most authentic place to visit. It still has some of the old charm though, especially if you are in one of the tower rooms. Suites can reach 1044 EUR, overall 74 rooms are open whole year. Activities include the usual tennis, golf, fishing, spa and boating.
Hotel auf der Wartburg, Germany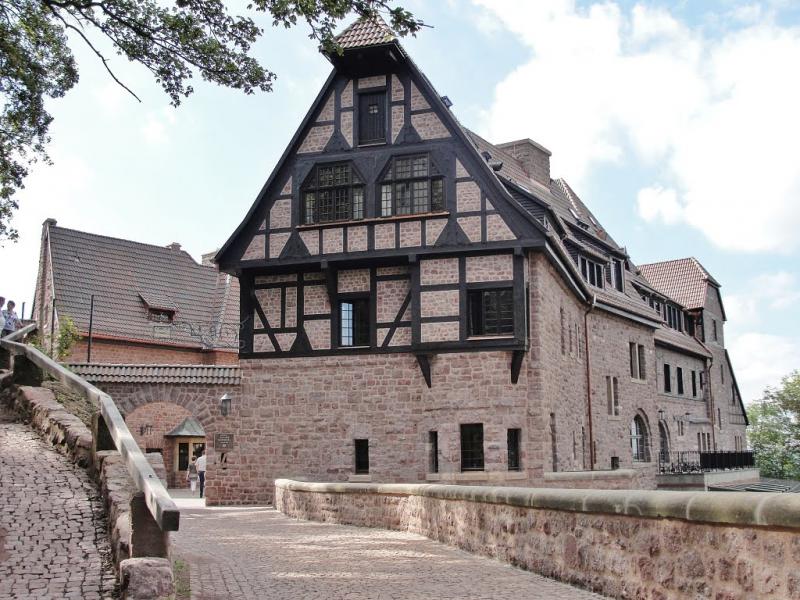 This German castle was build in 11th century near the town of Eisenach. It has seen some bad times but it was eventually restored in 19th century by grand duke Carl Alexander. Martin Luther stayed there and this is what makes the castle so important historically. Many pilgrims have passed through it paying their respects. The hotel itself might be expensive but it is five stars and brimming with history. It houses 53 rooms, activities include visiting Eisenach,  golf, tennis, horseback riding and skiing.
Château de Bagnols, France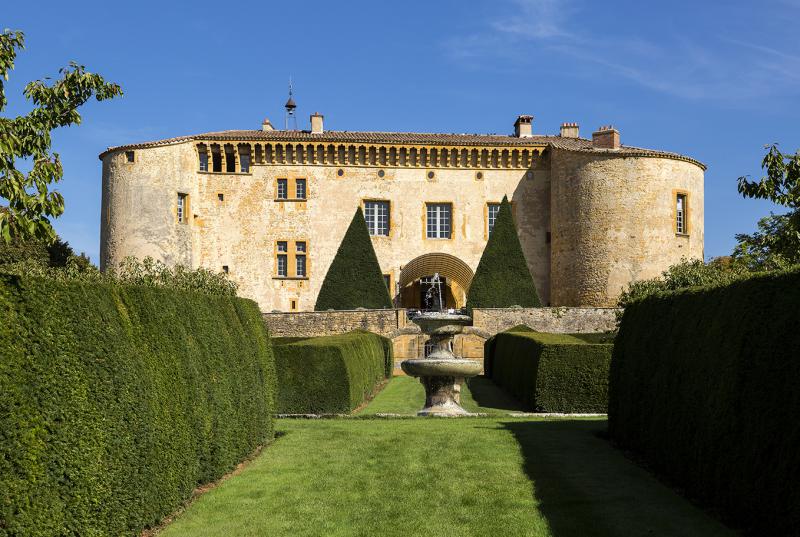 Guichard d'Oingt built the castle in 12th century. In 1987 the castle was restored by Helen Hamlyn, becoming one of France's top castle hotels. It is famous for its vineyards as well as its gorgeous interiors and atmosphere. Wall paintings, fireplaces and immaculate decorations make the stay an unforgettable experience. This attention to detail has its price of course, the rooms are up to 758 EUR. There are 21 of them. Besides walking through the lush vineyards you can try tennis, golf, ballooning and the swimming pool.
Hotel Schloss Fuschl, Austria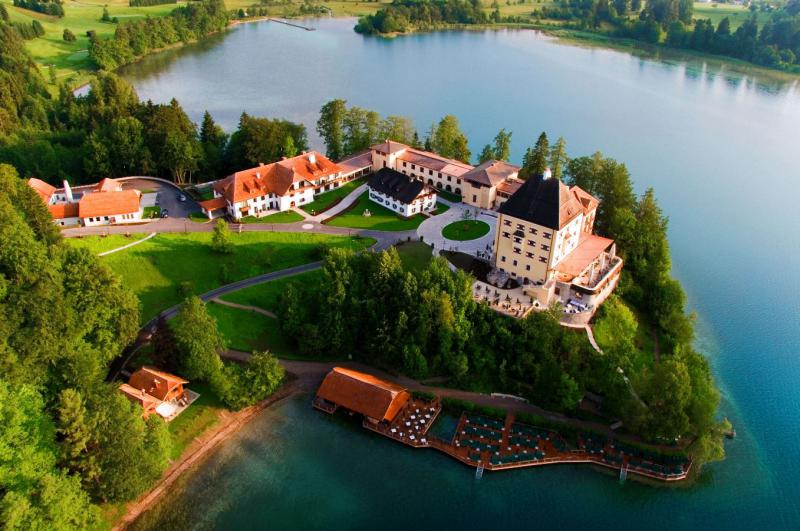 The castle was initially built as a hunting lodge in 15th century, then it fell into ruin. Nazis used it as a residence for the German foreign minister. Eventually it became the castle hotel known today. Because of its past as a hunting lodge you can be sure the nature surrounding it is top notch. The views, especially in winter, are amazing. If you want the best, sign up for a room in the castle itself. The lake nearby puts the last touch onto the picturesque feeling. 110 rooms are open whole year, including cottages around the castle. There is swimming, spa and golf to be done, also excursions to the nearby Salzburg.
Ruthin Castle, Wales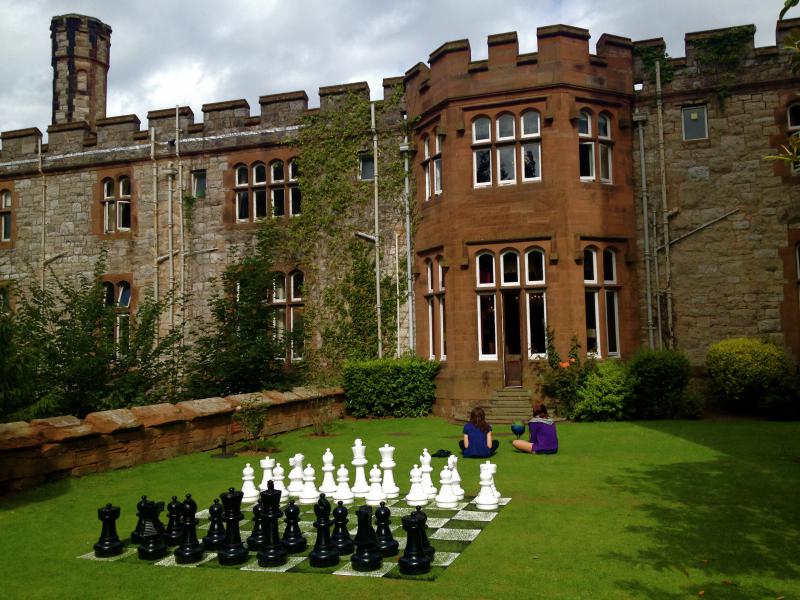 King Edward built the castle in 13th century. With its tall and thick walls it was an impressive construction. As it happens with most wartime castles this one was destroyed and rebuilt in 19th century by Maria Myddleton West. One of the castle's hooks is its bloody past, which can be seen in the ruins and dungeons. It is a nice contrast to the pony riding you can attempt. 62 rooms are on offer and the attractions include hiking, fishing, tennis and golf.