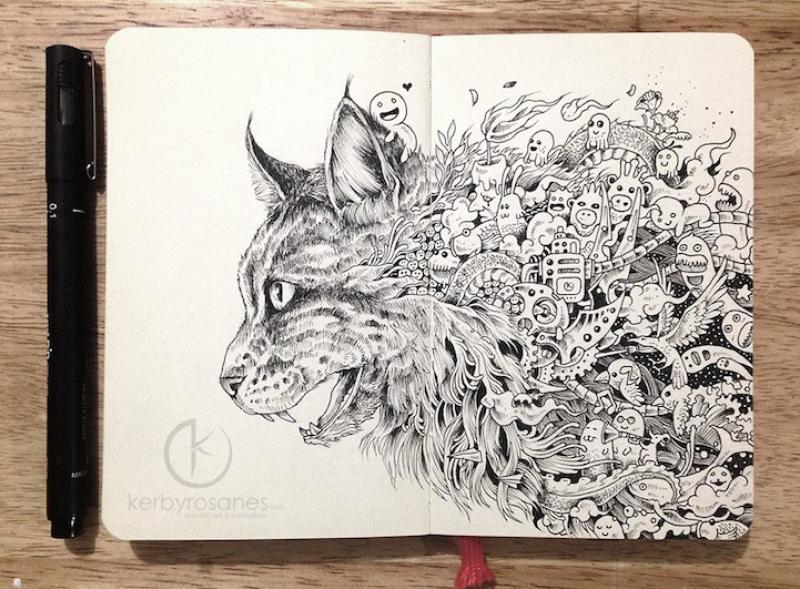 Kerby Rosanes is a 24 years old Philippine-based illustrator. He works mainly with a fine black liner to create magical illustrations. Everyone has been drawing doodles in class back in school, but what Rosanes can to with a pen and a piece of paper is simply mind-blowing.
Rosanes consider his art more like a personal hobby and work as a freelancer. However, he received recognition from various design blogs, international magazines, and online communities.
In his works, you can see countless details, objects, and miniature creatures and characters that are spontaneously combined to create massive composition. He receives his inspiration from his everyday experience and anything that moved him on one way or another.
Although Kerby Rosanes is just 24 years old, he has been working as a professional artist in the last couple of years. Rosanes also likes to collaborate with other illustrators and art agencies all around the world, on various projects.