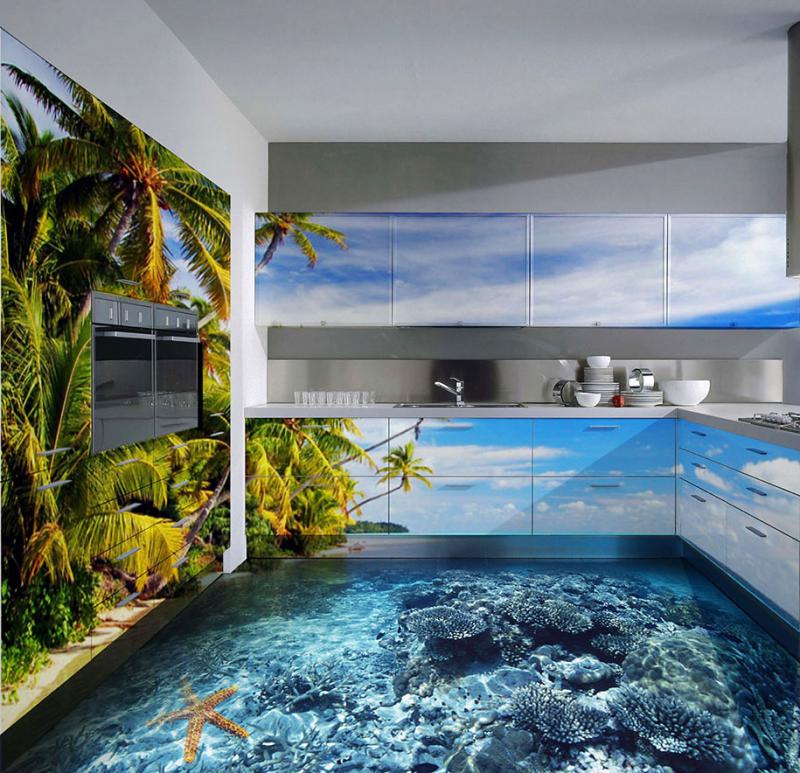 These original 3D floors are perfect for the people who want to express themselves in a different way. Some homeowners prefer more vintage designs while others like the more innovative home design. And here is the 3D print flooring – a new trend in home design that is gaining more and more popularity all over the world. It is actually called "3D Epoxy Floor Painting", and it is the ultimate home decoration.
"3D Epoxy Floor Painting" technology is developed by Imperial Interiors, a design company servicing Dubai and UAE. This technology was developed to be used in malls, hotels, large halls, and office buildings. Unfortunately, it is very expensive and it's almost impossible to get your hands on it if you are a private owner.
3D floors can only be installed by certified professionals who use only high-quality materials. Imperial Interiors say that 3D floors can be used for any type of room not just in the bathroom or toilet.   
As you can see from the pictures, 3D floors can transform any room into a beautiful and magical place.