Since the start of Google Earth back in 2005, every person with computer and Internet access can view every corner of the planet with a single click of a button. Google Earth uses superimposition (placing an image on top of another) of images obtained from satellites and geographic information system (GIS) 3D globe software.
Here are some of the weirdest and coolest images I could find on the Internet.
20. Weird bunny
I guess someone really needed this giant creepy pink bunny.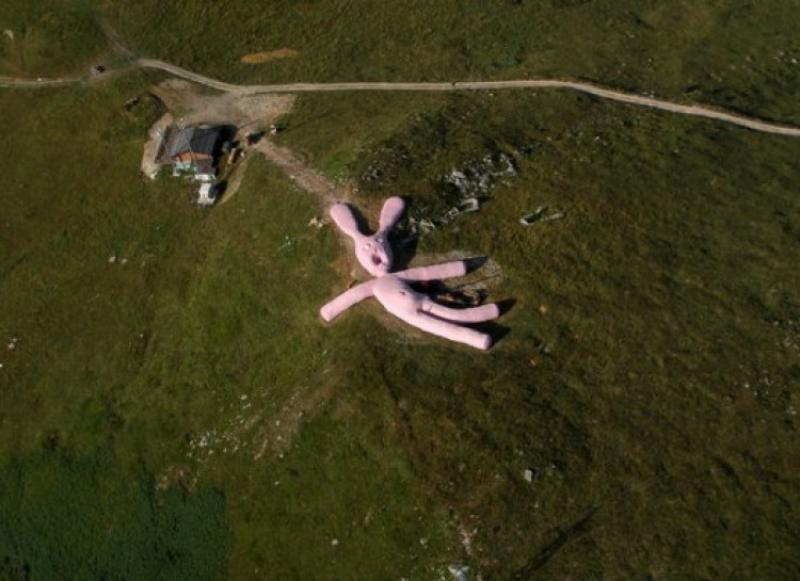 19. Car parked side of a wall
This image is from Westenbergstraat, Netherlands. I guess there were no parking spots on the ground for this guy.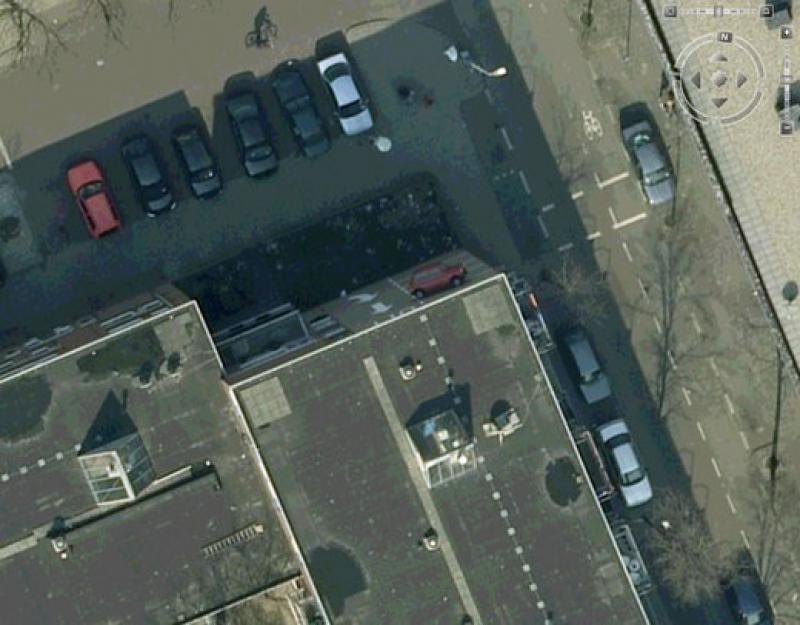 18. Man-shaped lake in Brazil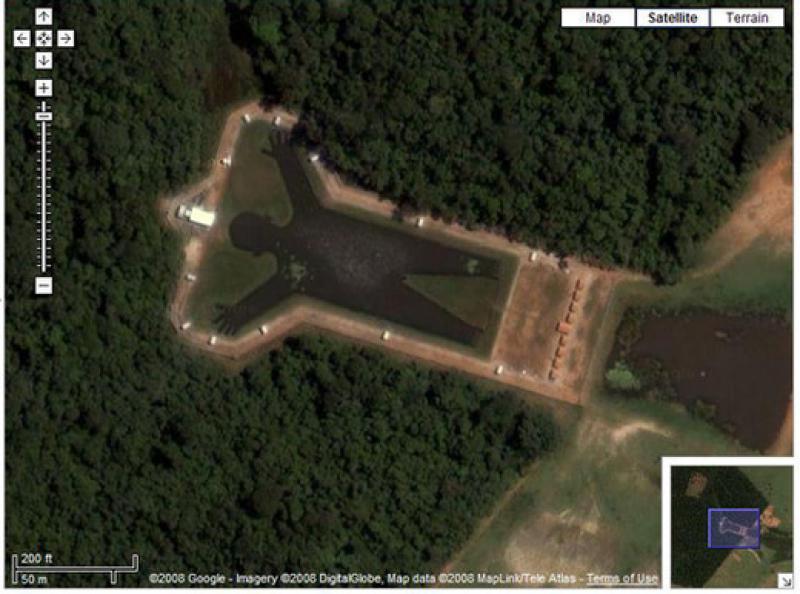 17. Blood-red lake in Iraq
The Bloody lake is located outside Sadr City, Iraq. There were rumors that slaughterhouses in Sadr dumped blood in canals, but the more likely reason is pollution.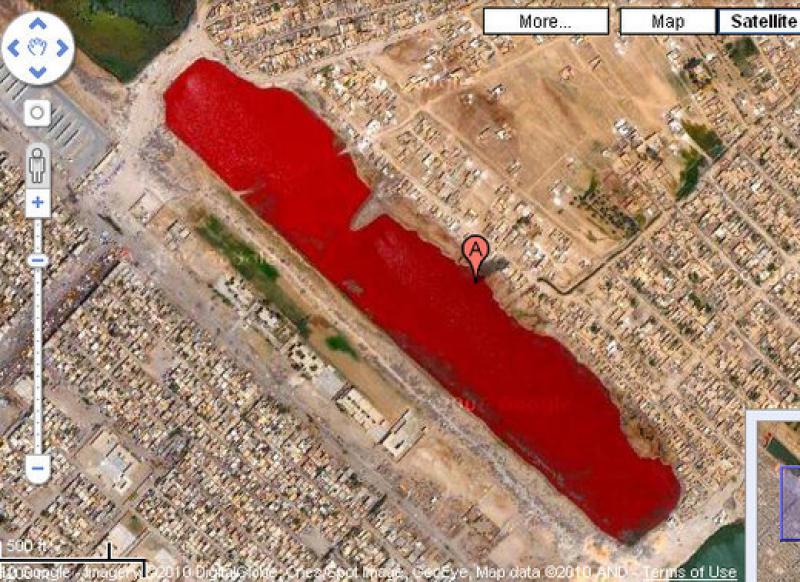 16. Planes graveyard
Airplane graveyard in Tucson, Arizona. Coordinates:  32 08'59.96″ N, 110 50'09.03″W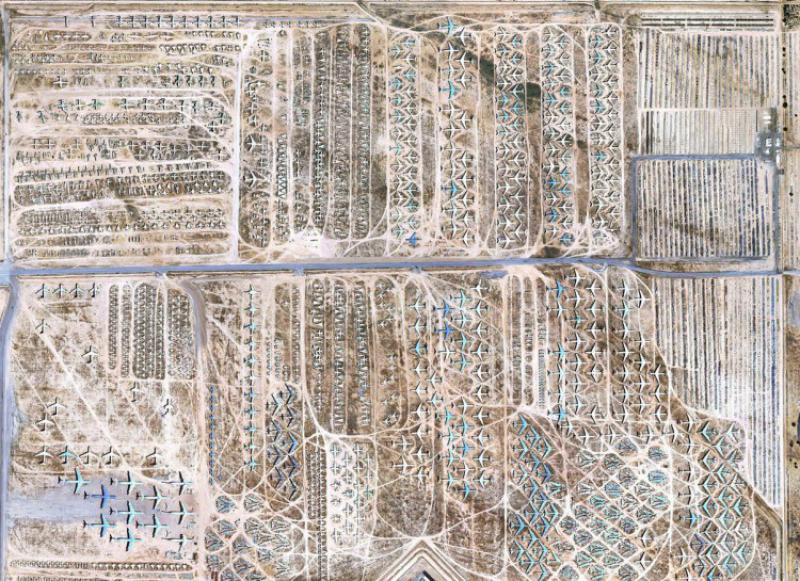 15. Swastika-shaped building complexes in Coronado, California, USA
Coordinates: 32°40'34.19″N 117° 9'27.58″W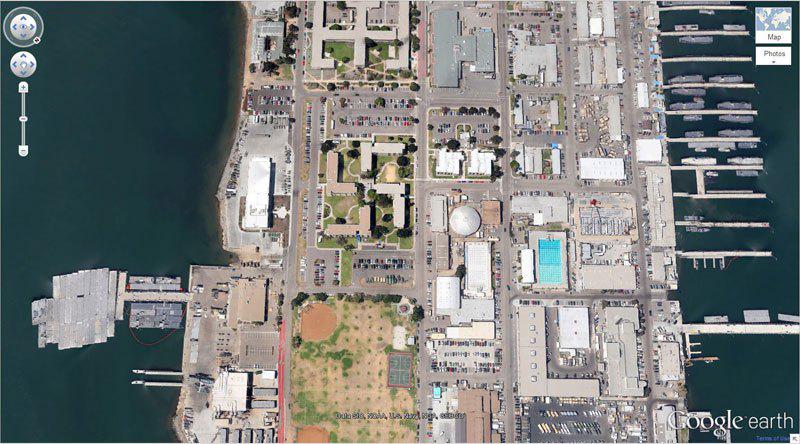 14. Weird Giant Triangle, Wittmann, Arizona, USA
Coordinates: 33.747252, -112.633853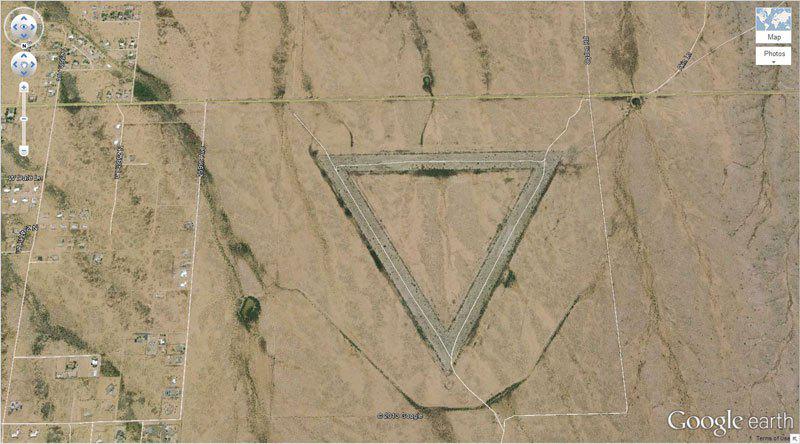 13. Guardian of the Badlands, Walsh, Alberta, Canada
Coordinates: 50° 0'38.20″N 110° 6'48.32″W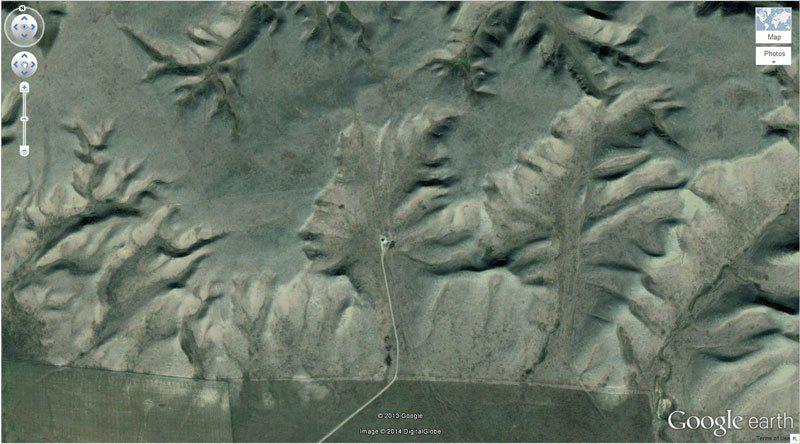 12. Dunes in Issuance Erg Desert, Algeria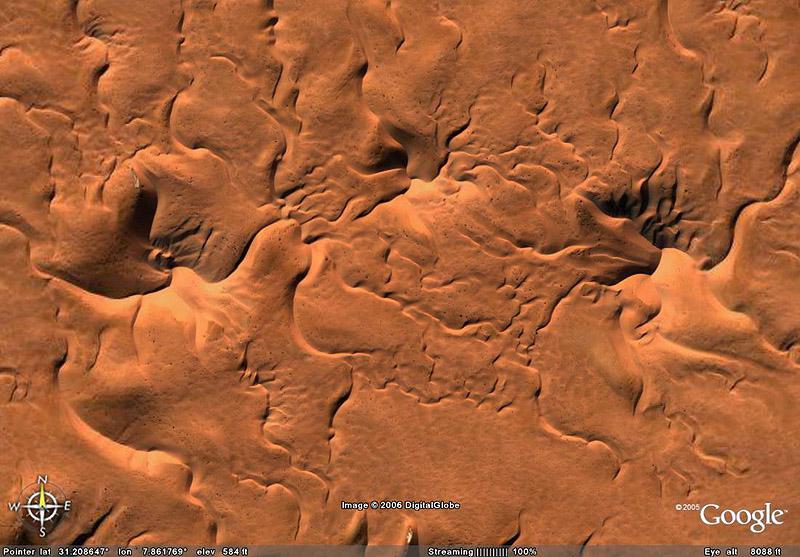 11. Mysterious Desert Dot Patterns, Red Sea Governorate, Egypt
Coordinates: 27°22'50.10″N, 33°37'54.62″E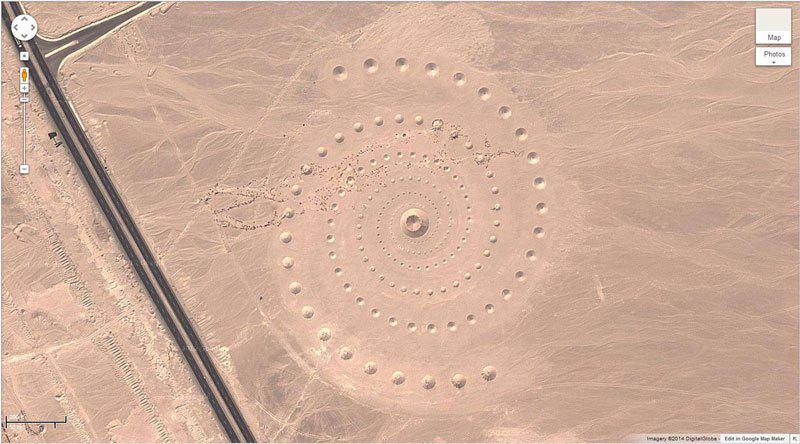 10. Firefox Browser Logo, Dayton, Oregon, USA
Coordinates: 45° 7'25.87″N 123° 6'48.97″W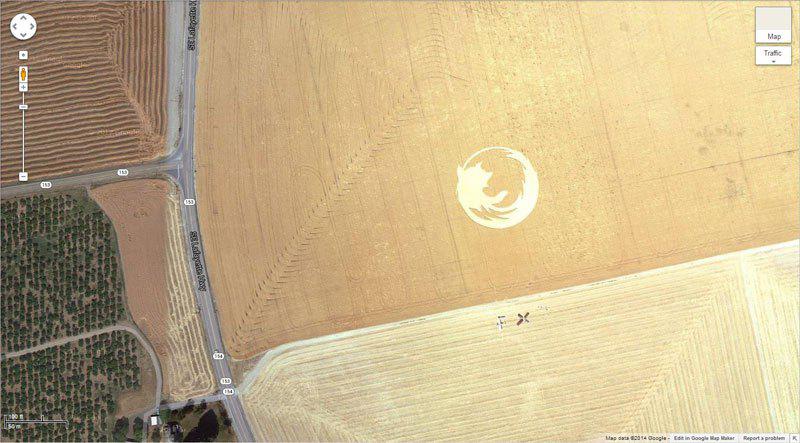 9. Osmington White Horse, Sutton Poyntz, UK
This is ancient figure engraved in the white chalk on the hillside on Sutton.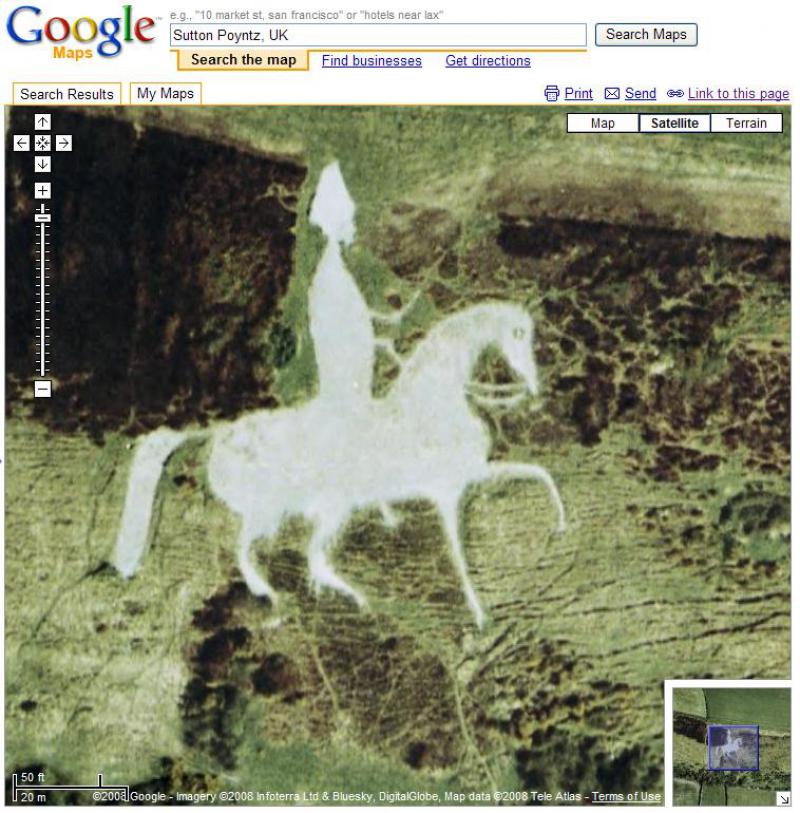 8. Giant Target, Nevada, USA
Every true gamer will understand. Coordinates: 37.563936, -116.85123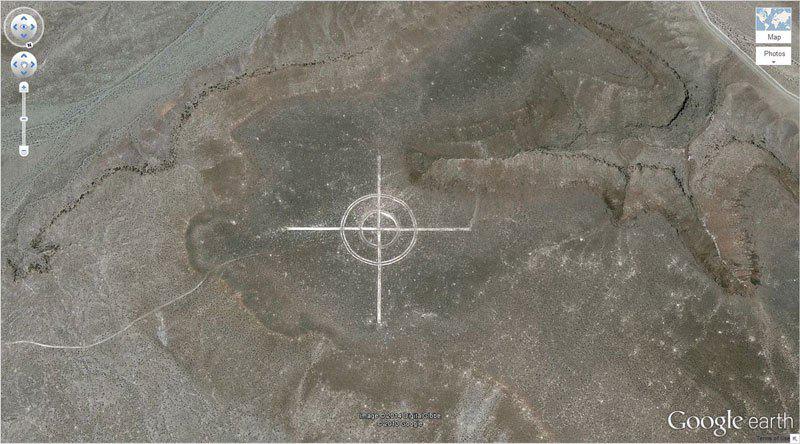 7. Parking Master, Krefeld, Germany
Parking master level: over 9000. Coordinates: 51°19'18.13″N, 6°34'35.64″E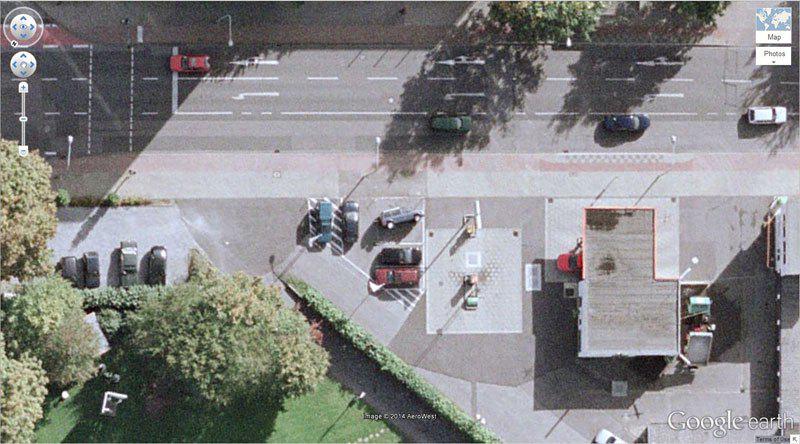 6. Pool in the River, Berlin, Germany
Coordinates: 52°29'52.24″N 13°27'13.67″E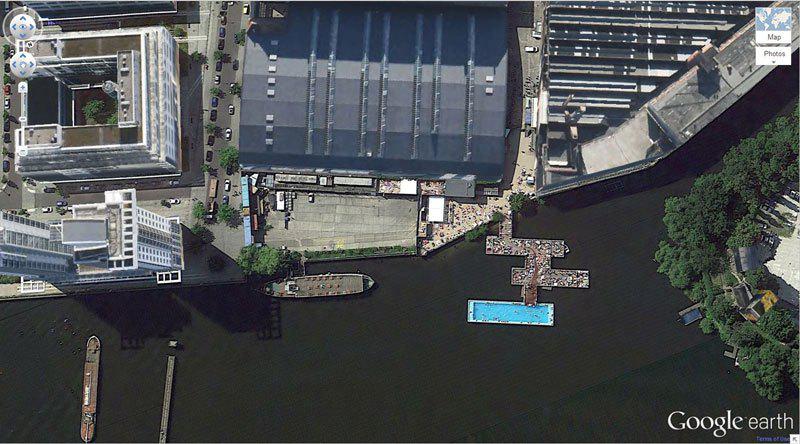 5. Phallic Building, Dixon, Illinois, USA
Nothing to see here people it's just a penis-shaped building. Coordinates: 41.84201, -89.485937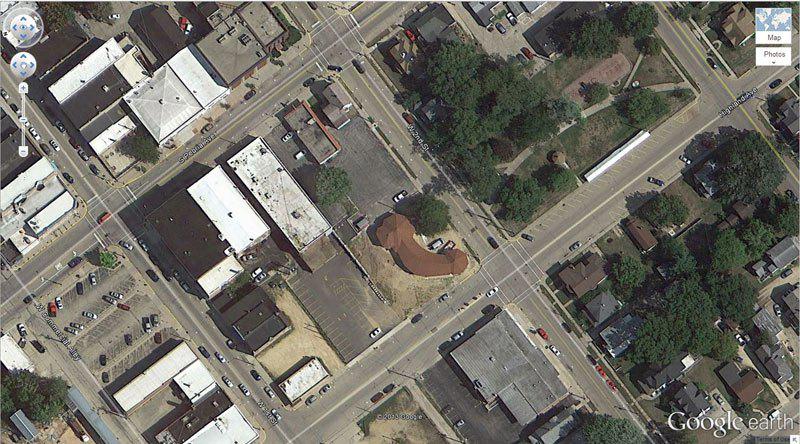 4. Big Friendly Giant, Hara, Tarapaca, Chile
Coordinates: 19°56'56.96″S 69°38'1.83″W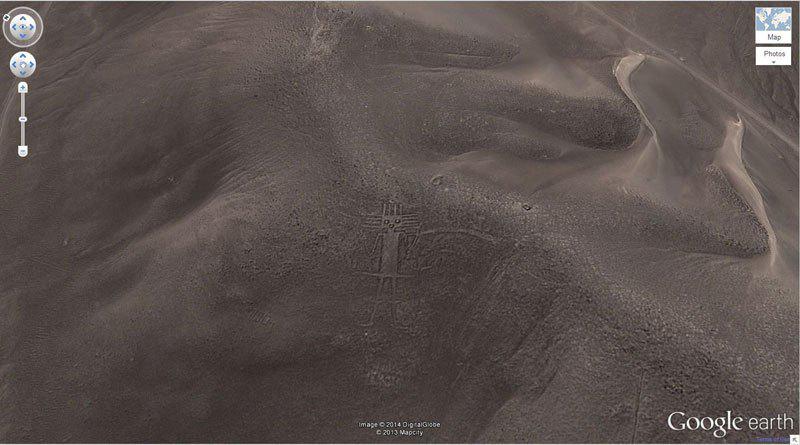 3. Jet Airplane in a Parking Lot, 92410 Ville-d'Avray, France
I have just two questions: Why and How? Coordinates: 48.825183, 2.1985795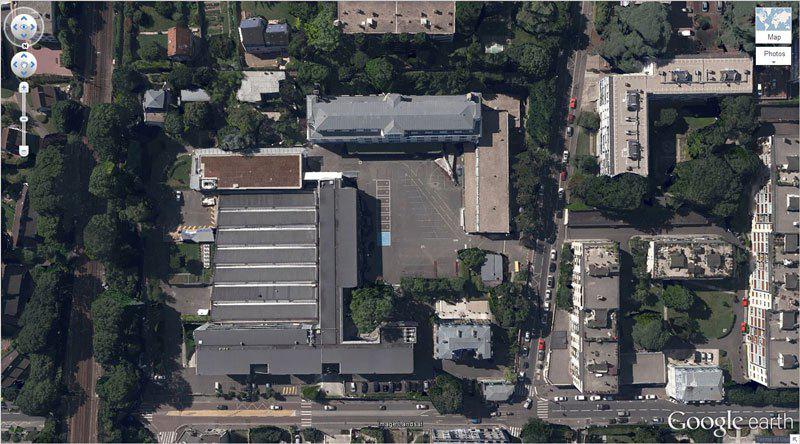 2. Big Red Lips in Sudan
Coordinates:  12°22'13.32″N, 23°19'20.18″E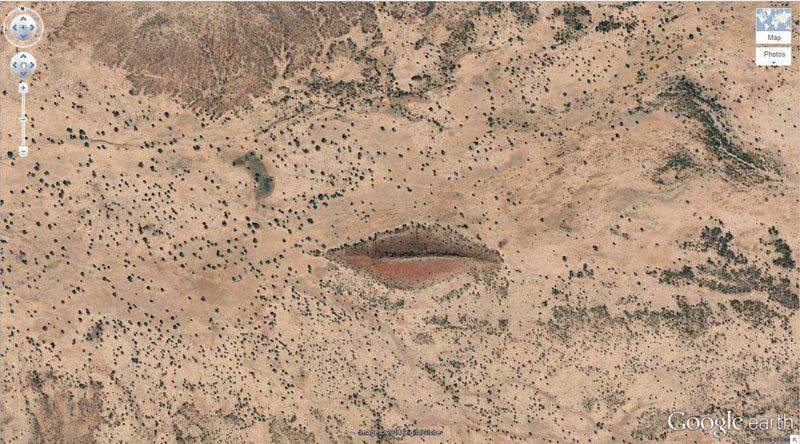 1. Grand Prismatic Spring, Yellowstone Park, Wyoming, USA
Coordinates: 44.525049, -110.83819