Louvre Museum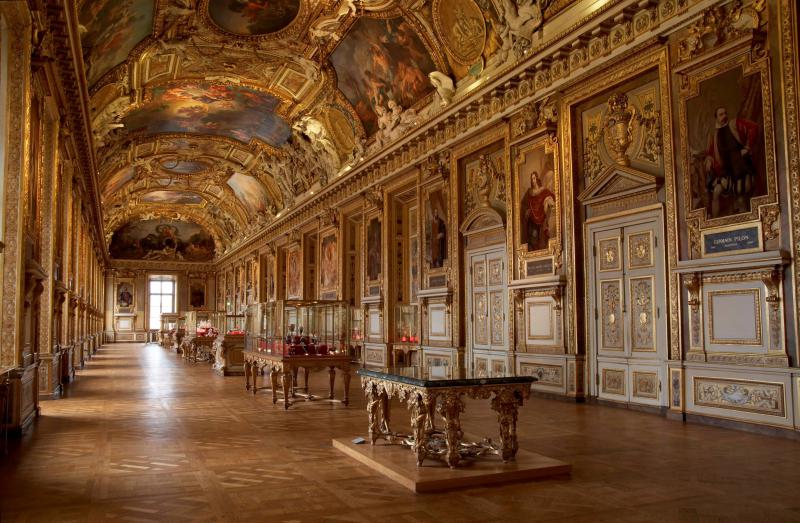 It is the most visited art gallery in the world and for a very good reason. It is huge, stylish and is the home of hundreds of years of European history and culture. The Louvre houses 380,000 objects from pre-historic times to the 21st century, of them 35 000 are works of art. Of course there is also the great Mona Lisa painting, the main reason for your visit. Don't forget to check the Egyptian, Greek, Etruscan and Roman departments as well as the numerous statues spread around. The Louvre is a treat for the eyes.
Centre Pompidu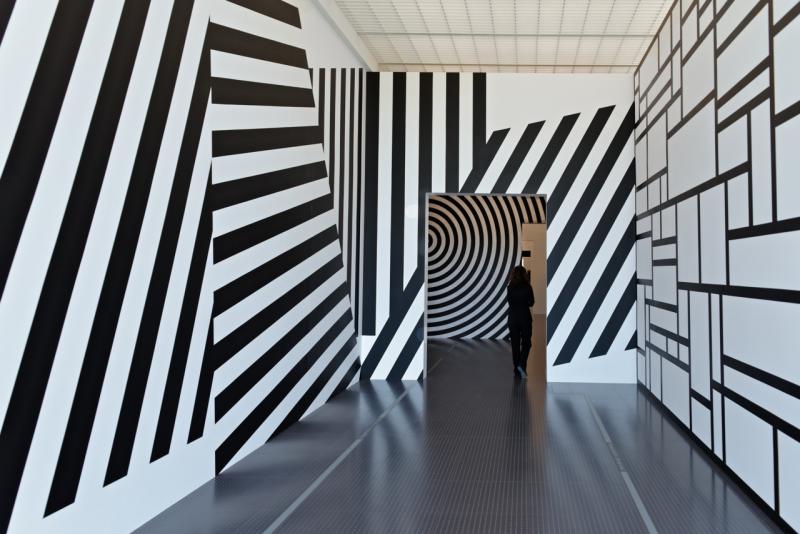 Centre Pompidu is the largest museum of modern art in Europe. It contains more than 50 000 works of art within its premises, all of them from 19th and 20th century. If you are into this you must definitely spend some time checking it out. Fauvism, Cubism, Surrealism and Abstract Expressionism are all represented with the works of all time greats like Picasso, Duchamp, Ernst and Miró. The library and the Stravinsky Fountain should also be on your watch list when visiting. 
The Orsay Museum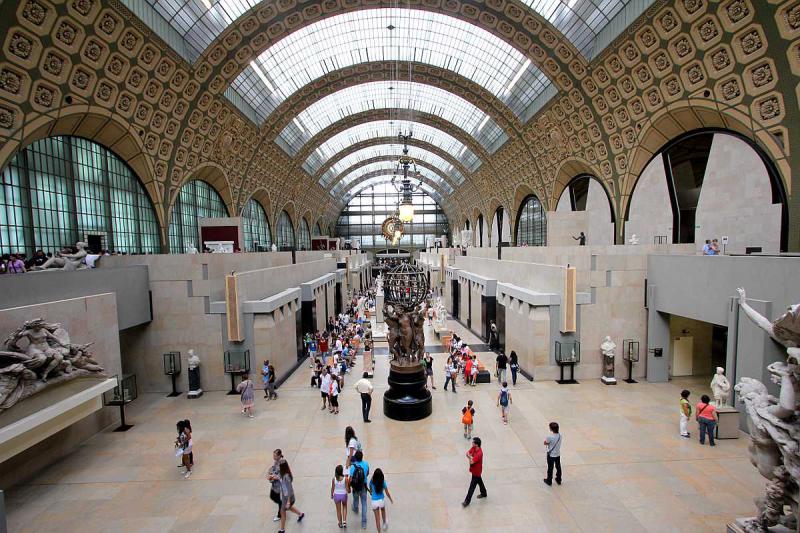 The Orsay museum is located on the bank of river Seine, inside an old railway station. It houses artworks and sculptures made from 1848 to 1915. Delacroix, Manet, Gauguin, Cézanne, Monet, Renoir, Sisley, van Gogh are just some of the artists, who have their works there. While not as big as the other two, the Orsay museum does have three floors full of things to see. There are even regular photography exhibitions, which date from way back in 1970s.
Abbaye Royale De Chaalis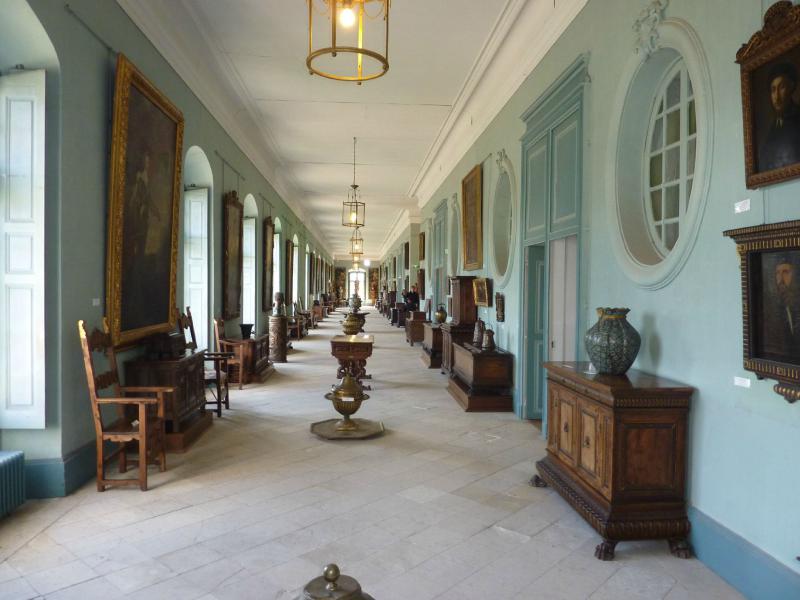 It used to be an abbey at first, then it got converted into a chateau in 18th century. Its owners were very rich apparently and managed to amass a huge art collection. In 1912 the Institut de France took over and turned the castle into a wonderful museum, containing 6 000 artworks as well as some great furniture and architecture to go with it. Giotto, Houdon and Boucher are some of the names you can see, but of course this is only a drop in the water when it comes to the variety and richness within  Abbaye Royale De Chaalis.

Dali Exhibition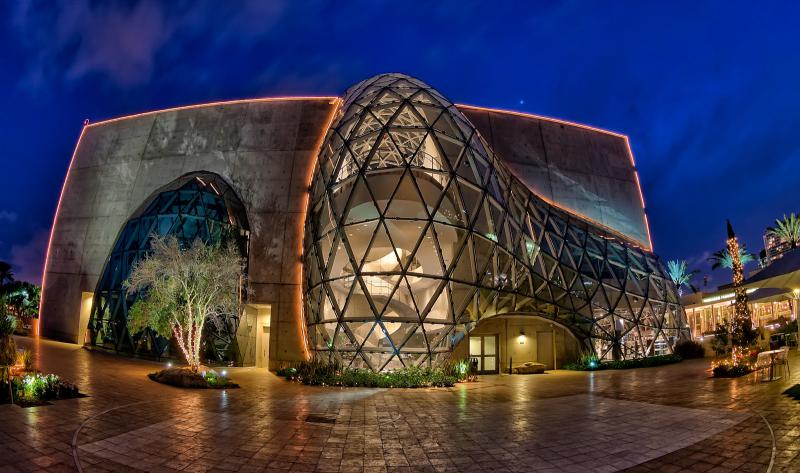 Are you interested in Salvadore Dali? Then this museum is the thing you've been looking for. L'Espace Dalí is located in one of the quirkiest Paris neighborhoods and contains two floors filled not only with the works of Dali(paintings, drawings, cartoons, and sculptures), but also deals with the creative process behind his biggest masterpieces. Digging even deeper, there is a huge collection of Dali's pencil drawings, called "Unknown Sketches" . This place has everything really.
Museum of 3D Relief Maps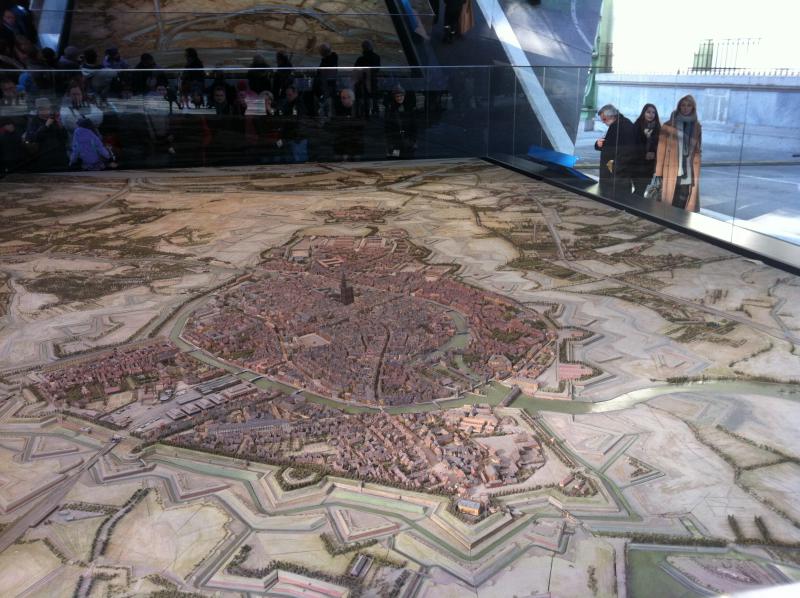 This art gallery is truly unique, when was the last time you've checked 3D relief maps during an exhibition? As it turns out, this kind of craft was popular in 17th century, such a map could give a better understanding for the generals and other military experts involved when it comes to actions during a war. There are over 100 of the maps in the building, depicting Paris and other important cities. If you like strategy don't miss it!
Picasso Museum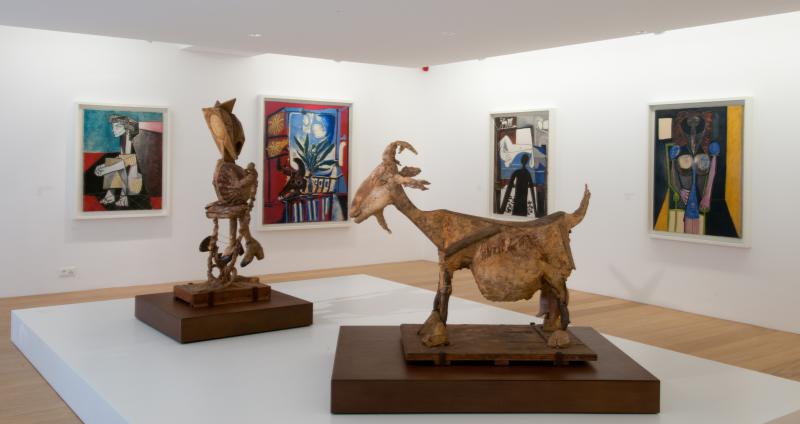 The Picasso museum is within the boundaries of Hotel Sale. The amount of works collected there is staggering, over 5 000 pieces of art, sketches, sculptures and photographs, which show Pablo Picasso at his finest. Of course, this is just the surface, there are also tens of thousands of archived pieces for the more interested visitors.  
Museum of Asian Arts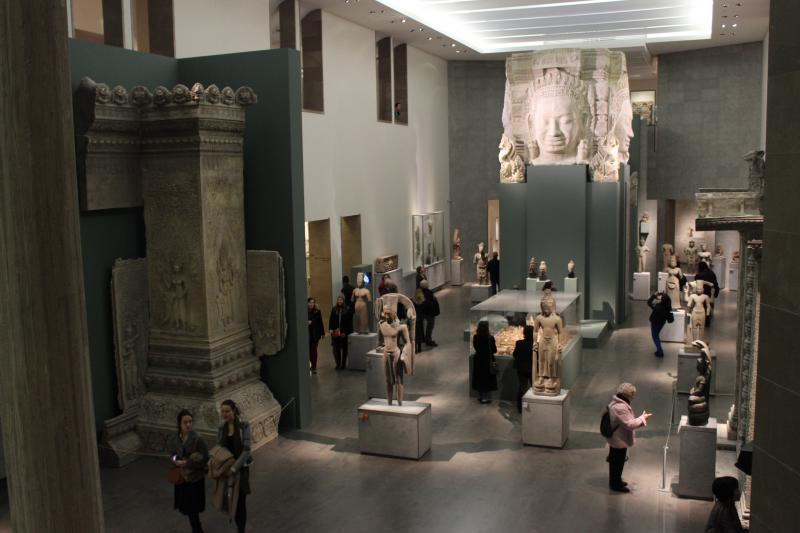 The Musée National des Arts Asiatiques is the definite place to go if you are interested in Asian pieces of art. It is a collection, which started in 19th century when various explorers brought their marvelous findings to Paris. After years of development the museum gave its Egyptian pieces to the Louvre and in exchange received their works from Japan, India, Central Asia , Southeast Asia and Korea. As of today it houses 20 000 objects  with the Japanese department alone having over 11 000. 
Museum of Decorative Arts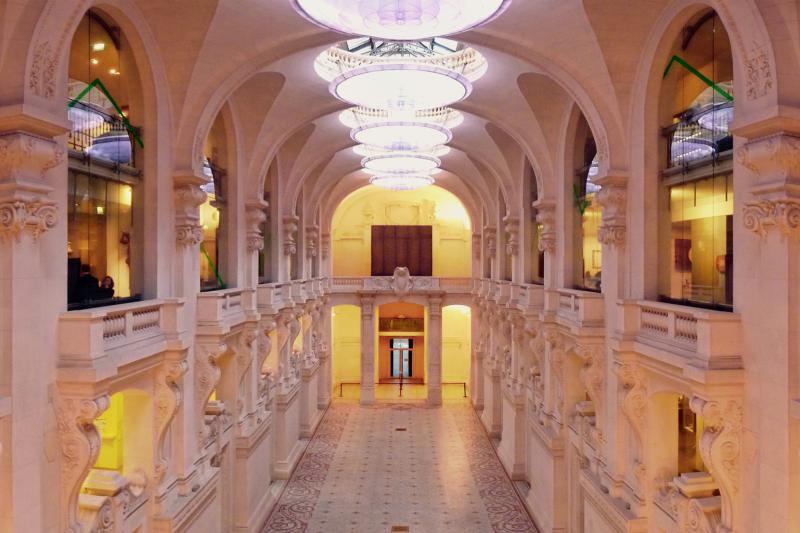 The Musée des Arts Décoratifs has a truly astonishing number of objects to show to its visitors - over 150 000, all of them are decorative art from French craftsmen. The museum has a strict criteria when it comes to accepting new works, which ensures that the display represents the French "Art of Living". Things like wallpapers and doll houses are mixed up with artworks made out of wood and plastic. Come and see how the decorative arts developed from the Middle Ages to the present day!
Nissim De Camondo Museum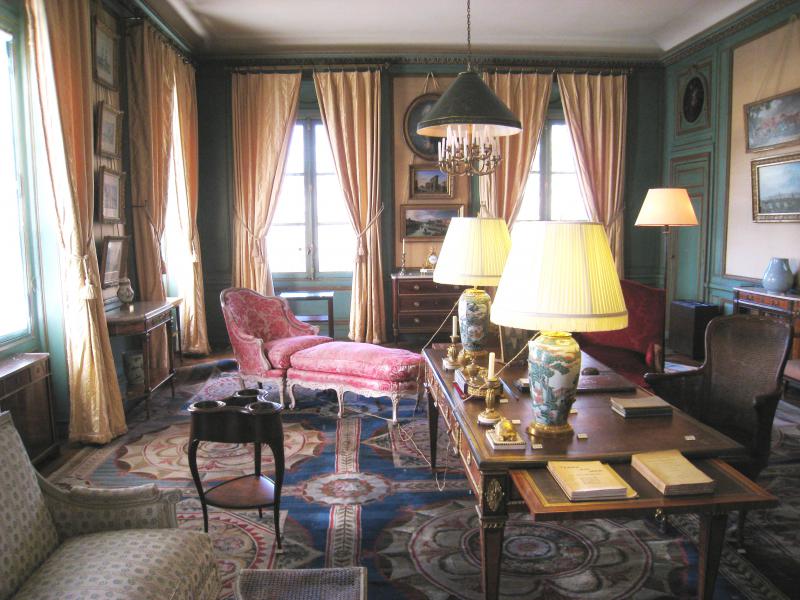 If you are interested in seeing how the rich lived in the beginning of 20th century this place is for you. Moïse de Camondo, a very  wealthy banker and passionate art collector, lived there. Today the architecture and interiors are preserved for the viewers to see. Some of the art objects you can view there are gilt bronze clocks and wall clocks, barometers, chandeliers, mounted vases adorning cabinets, tableware, porcelain, and silver dinner services, sculptures, and paintings.
Rodin museum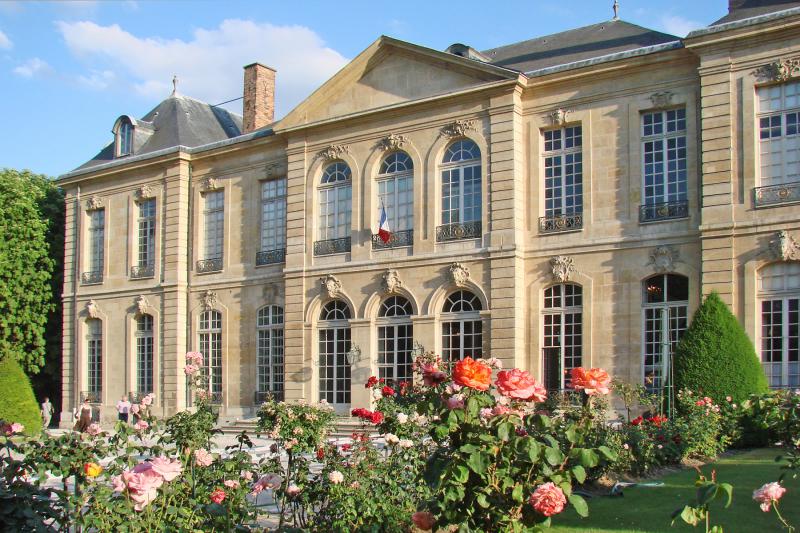 The Rodin museum was, obviously, dedicated to Auguste Rodin, one of the best sculptors in the world. It opened its doors in the beginning of 20th century and in present days it has amassed a rather large collection of marble, bronze, plaster, wax, and terra cotta sculptures, as well as ceramics and paintings from Rodin himself and other artists like Monet and Van Gogh. The museum is located in Hotel Biron and is the definite place to go if you enjoy beautiful sculptures.
National Museum of the Renaissance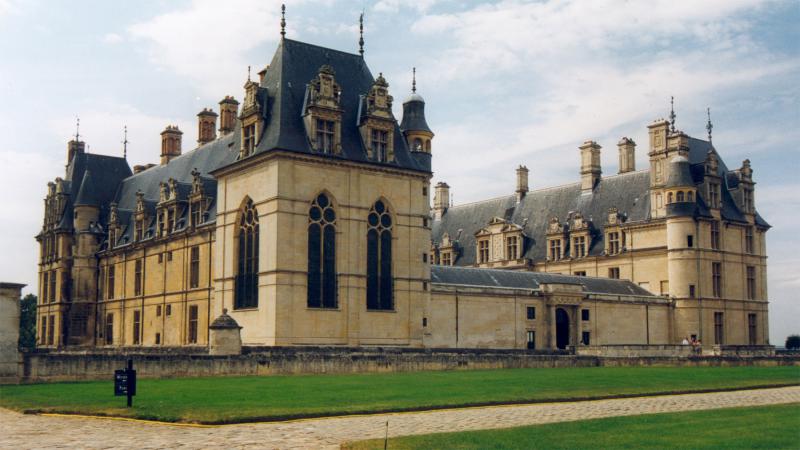 Musée National de la Renaissance is located inside the Château d'Écouen, another museum on the outskirts of Paris. It not only shows how great of a period the Renaissance was for art but also combines it with breathtakingly atmospheric interiors for its visitors to enjoy. 
Orangerie Museum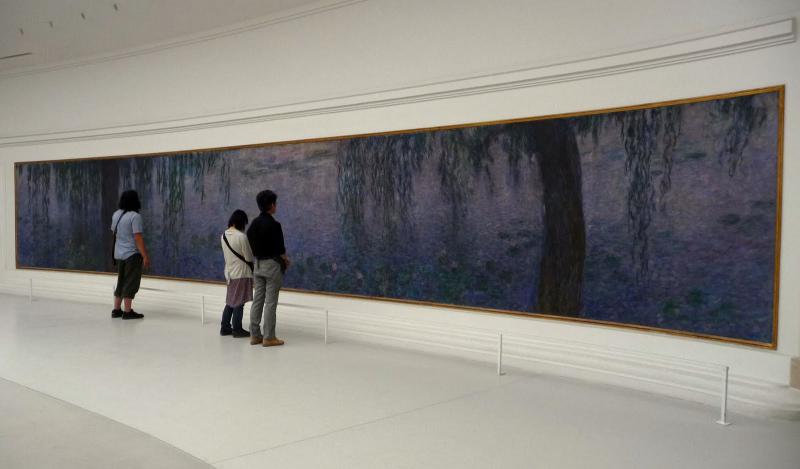 If impressionism is your thing you might want to visit Musée de l'Orangerie in Paris. It is located very close to the Louvre anyway. Works from Cezanne, Renoir, Picasso, Matisse and Modigliani can be seen there as well as other pieces of impressionism and post- impressionism.